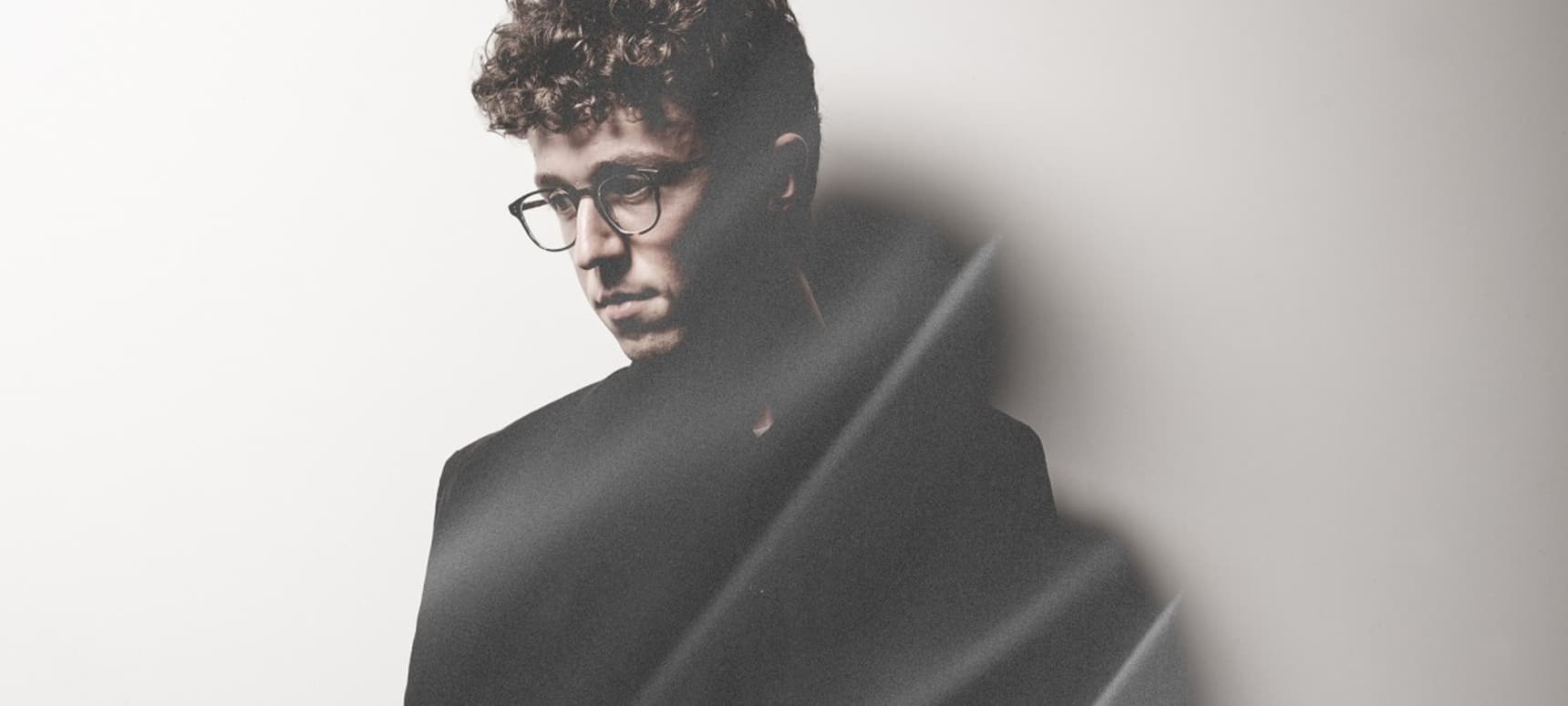 27.04.2018, Words by dummymag
10 great beers and 10 matching tracks, according to Guy Andrews
The UK is a beer drinking nation, and it is a culture we take very seriously. Following suit, our trusted brewers have been on hand to provide the best possible tasting experience for all involved. For every mood exists a beer, and for the lighter, hops lovers to the darker, stronger minded, the revolving door of beers is never shutting.
Beer means a lot to producer Guy Andrews. A London based musician renowned for creating dark, atmospheric music, he combines a variety of influences from post-rock, techno and electronica to create expansive, cinematic soundscapes. His last album, 2017's Tåke, was evidence of this and his penchant for pushing boundaries, as is his new project, a remix EP titled Tåke Reinterpretations, featuring reworks of a number of songs from the album. He is also set to DJ at Bristol's Old Crown Court on April 28th, which is set to be another fun night typical of the man. For Guy however, music and beer is inextricably linked, serving as a basis for great musical relationships.
Scroll down to check out his top 10 beer selections and the tracks they remind him most of.
Andrews: "Otter is brewed in Devon, but I'm starting to see them more as a guest ale in south eastern pubs. I've linked this bitter to Luke Abbott's 'Modern Driveway', as I played alongside him at Sea Change Festival in Devon and really enjoyed his live performance."
"I first had this hefty stout at the Hanover Beer Festival in Brighton a number of years ago. This is where I first met Jake Wood-Evans, who did the artwork to my album Tåke. We chatted about having a really similar taste in music, with bands such as Mogwai and Godspeed You! Black Emperor featuring heavily. Dark Arts matches this Mogwai song well; it's a really strong and intense stout, not for the faint hearted!"
"This is perhaps my all time favourite ale. Brewed in Lewes, it's often found in pubs within Sussex. It reminds me of spending a lot of time with my friend Max Wheeler from Anushka when he had a studio there. This was always my beer of choice when we'd meet up to discuss how both of our music projects were progressing."
"This light wheat ale reminds me of summer time in Brighton and the excitement when this beer first appeared in bottle form within a select number of pubs around the city. Summer in Brighton brings out a lot of great music, and the Mr Bongo nights were no exception. I've discovered a ton of great music through this label – Claudia being one of my favourite artists."
"I've always thought that this track has a dark and smokey quality to its aesthetic: it's intense. Bonfire Boy is a perfect fit for this. The town of Lewes, where Harveys is made, celebrates Bonfire Night on a ridiculous scale. This seasonal ale is brewed in time for it and generally only available throughout November. At 5.8% I can't handle much of it – it's a very intense and smokey tasting ale."
Delirium Tremens x Neon Jung – Delirium Tremens
"This song is so aptly named. It's sounds similar to what you'd expect to feel like after drinking an 8.5% Belgian beer."
"This is a delicious stout, but only when served on tap. You need to be in the right environment for this one, just like listening to Godspeed You! Black Emperor. Storm carries the same epic qualities of this drink, but can only be consumed when you're in the right situation (and when you've got over 20 mins spare to listen from start to finish!)"
"Since moving to London I've had to adjust to the beer and ale up here, as it's different from what you find down in Sussex. When in the mood for a lager, I find myself gravitating towards the Camden brewery, and the unfiltered Hells will be my choice if it's available. This is a version of their popular Hells lager, where the yeast has been unfiltered so it becomes a bit more full bodied. It also changes the appearance considerably as the yeast adds a swirling haze to the drink. I've paired this to Massive Attack's remix of A Perfect Circle's '3 Libras', as they turned what is a crystal clear production into a full bodied swirling haze of percussion and textures."
"Another one of my all time favourite Sussex-born ales. This lightweight 3.8% golden pale ale is really refreshing and airy, and doesn't go over the top on the hops. It exercises restraint, which is hard to pull off when everyone loves a hoppy pale ale. Eno & Budd's collaborative album The Plateaux of Mirror has a similar quality. It's a refreshing, easy listen, which understands its remit as an ambient album and doesn't go over the top to grab your attention. It's a subtle masterpiece."
Nøgne Ø Saison x Guy Andrews – Fjell
"This is my favourite Norwegian beer. It has become quite widely available in the UK now, but a few years ago it was very hard to find, so I naturally got excited when visiting Norway and seeing it available in many bars. Norway was a massive inspiration for my last album, so it feels fitting to finish with my favourite track from the album."
Stream Guy's Tåke Reinterpretations EP below.
Follow Dummy's curated playlists on Spotify.