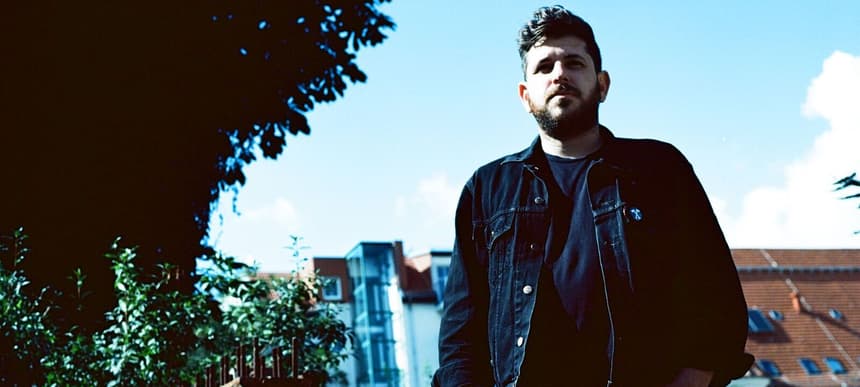 03.04.2018, Words by dummymag
10 of the best 90s Israeli rock tracks, according to Moscoman
Moscoman needs no introduction, but we'll give him one anyway. A storied name across the dancefloors of Tel Aviv, the Israeli artist has been a fixture in dance music, bridging the gap between the indigneous sounds of his homeland of Israel with leftfield electronica, and he has a pocket that is all his own. The result is a blurring of genres as diverse as techno, house and new wave that only he could produce.
Experimentation is his game, and he demonstrated this on releases via Simple Symmetry, Autarkic, Naduve and more. 2017 was very much the year he exploded on a global scale with multiple US tours, festival slots at Glastonbury, Primavera, Melt, Farr, Exit, Love International, Lente Kabinet and the launch of his label Treisar through which he released an EP of his own productions every month.
Recently returning to the Disco Halal label, Moscoman dropped his first solo release on the imprint, 'I Ran', a return to roots that is also exemplified by his list of Israeli rock music below. Very much obscure in the eyes of Western media, his list is a small taster of the ebullient world from which he originates. Scroll down for the list and Moscoman's comments on each track.
1. Assaf Amdursky – יקירתי
Moscoman: "Once a person on the stage far away from me but today a very close friend. Assaf is the embodiment of Israeli musicians: flexible, up to date and cool. I still sing this song in the shower every day."
2. Sharon Roter – HaNitzotz
"This track was written by Berry Sakharof, who's a former band member of Minimal Compact and a true Israeli god. When I'm in the studio, trying to get that deep shredding, non distorted guitar, Berry's unique guitar sound is the one I'm looking for.
3. The Friends of Natasha
"Arkadi Duchin formed this band with Micha Shtrit, coming to Israel in 1978 from the former Soviet Union. But Israeli warmth and sound couldn't shake the darkness in him, hence this very depressing production. One of my all time favorite bands."
4. Fortisakharof – Halom Kachol
"You already got to know Berry from the second song. On this track he teams up with another guy from Minimal Compact, Fortis, making it the perfect match. While Berry keeps things to himself, Fortis sometimes just can't stop talking. These two are the perfect duo of 1990's rock."
5. Ehud Banai – Ir Miklat
"This one comes from Ehud Banai. The Banai's are the royal family of Israeli music, movies and theatre. Ehud is one of the most influential ones and very inspiring to me."
6. Micha Shitrit
"Micha Shitrit from 'The Friends Of Natasha' made a really good solo album in 1998 without his lyrical partner Arkadi. This is getting reissued now."
7. Yossi Elephant – Seder Yom
"Yossi Elephant, what a poet. Unfortunately he died 27 years ago. He is the embodiment of punk and post-punk in Israel. You should check out his other stuff… some of it is in English, too."
8. HaMechshefot
"Inbal Perlmuter, founding member of The Witches, died at 26. Some say it was suicide. He was the unique voice of a generation and one of the only artists who spoke out about what's wrong in the country and the world at the time (nothing has changed)."
9. Korin Allal
"This is just a really good song from a remarkable singer. She also produced tune number eight in this list."
10. Carmella Gross & Wagner – Tmuma Impressionistit
"When I was a kid I used to always be afraid of this singer. I guess this is why I love him so much now. Something was always off about him; what he wrote about, what he sang about, very lyrical, very explicit."
Listen to Moscoman's 'I Ran' below and purcahse the single here.
Follow Dummy's curated playlists on Spotify.