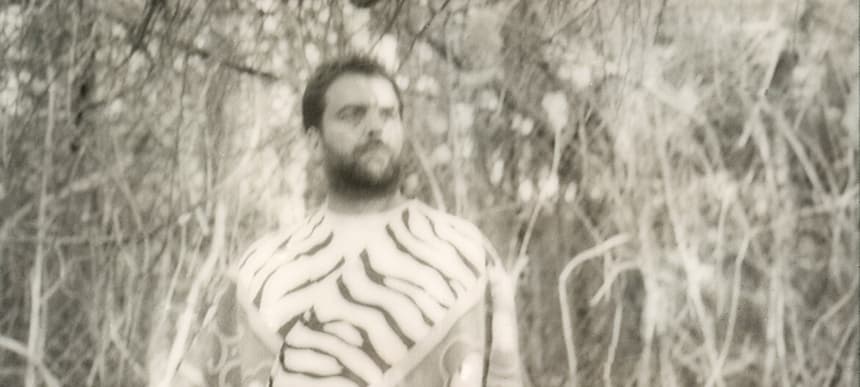 15.11.2016, Words by dummymag
10 of the best disco edits right now, according to DJ Tennis
Raised between New Jersey, Sicily and Parma – DJ Tennis is a figure in house music that we consistently enjoy hearing from. Not raised in a particularly musical family, he's a truly self-made artist, participating in school bands during his formative years and hosting an indie rock radio show on a local radio station in Palermo. This led to an interest in recording bands, organizing parties and also playing DJ sets at the tennis club where he used to play as a semi-pro (it's in the name) – but it was all a passion project for Manfredi Romano, and not something he ever considered to progress much further.
Carving his own niche, he kickstarted a full-time career in music by promoting underground music in Italy first and foremost – founding and developing some of the most important underground musical events the country has to offer, such as Elita festival in Milan and Dissonanze in Rome. As a reaction to staid attitudes within the global dance music scene, he started the techno and pop inspired label Life and Death as a platform for artists to work and release music freely without constraints.
Now based between Berlin and Miami, DJ Tennis will be hosting a huge Life and Death party at Art Basel on December 1st, playing a solo set and then stepping up as The Wizardry alongside DJ Three and Damian Lazarus. Boasting a line-up that further includes the likes of Âme, Prins Thomas, Young Marco and Rekids' Radio Slave, Rødhåd, J Dubs and Tijana T it's an unmissable date on the calendar for any MIA heads.
As he's a solid fan of disco – a little like Mr Scruff and Joey Negro – we got Romano to select some of his favourite reworks tracks from the genre. At just the tip of the disco edit iceberg, DJ Tennis shares 10 of the best from his crates – ranging from reworks of known and loved classics from the Bee Gees and Phil Collins, through to revived funk tracks named after Brooklyn neighbourhoods and eternally celebrated Italo disco burners. And yes, best believe there quite a few more that could make the cut.
Read through DJ Tennis' selections below and keep those disco fires burning.
Bee Gees Night Fever (Luxxury Edit)
DJ Tennis: "Baron Von Luxxury is a songwriter, pop and disco producer that has reworked or edited some of the popular American rock and pop songs of the '70s and '80s. This edit of Night Fever by the BeeGees is simply an after hours anthem…"
Idjut Boys Girth Soup (Subway Baby Re-Edit)
DJ Tennis: "ldjut Boys never disappoint and this re-edit shines. Funny and trippy, but extremely groovy. Soaked with the signature Idjut Boys analogue delay."
Laurie Anderson O Superman (M.Giordani Disco Spacer Mix)
DJ Tennis: "Marcello Giordani (DJ, Collector, Blogger and half of the duo Marvin & Guy with Alessandro Parlatore) collides the iconic avant-garde pop of Laurie Anderson's O Superman with the Italo disco anthem Spacer Woman by Charlie. Interesting coincidence – both songs were released in a short range of time, between the end of 1982 and the beginning of 1983."
Sammy Barbot Mexico (lovefinger's barrio edit)
DJ Tennis: "Sammy Barbot is a Caribbean entertainer, singer and television presenter, active in Italy in the '80s. This edit of his song New Mexico is a mini-masterpiece. Probably the most popular edit of my selection."
Dr Dunks On Your Knees (Dr Dunks edit) (edit of Crown Heights Affair's Say A Prayer for Two)
DJ Tennis: "Named after a neighbourhood in Brooklyn, this funk and disco band had a brief flash of popularity between '74 and '79, but are now almost forgotten. But the wizard Eric Duncan brought this dance floor filler back to life."
Escort Cocaine BLUES (Greg Wilson Edit)
DJ Tennis: "Whatever Greg Wilson touches turns to gold. An edit of a cover by the Brooklyn-based contemporary disco band Escort. An amazing summer tune."
Julia Keen & Pin Up Stick In A Gadda Da Vida (Ajello Edit)
DJ Tennis: "Ajello is Luca Roccatagliati and Fabrizio Tavernelli, who are two icons in the contemporary Italian disco scene. Like many others coming from the area between Rimini, Bologna, Parma and Reggio Emilia – they grew up listening to Italo, cosmic disco and new wave. Another rare tune, it goes faster than the original version, like a never stopping disco train."
Ray Conniff Vamos a la Playa (cover of Righeira's Vamos a la Playa)
DJ Tennis: "Ray Conniff covers a huge success of Italian trash-pop duo Righeira and creates a little tropical disco gem…"
Tones On Tail Lions (Marcello Giordani Afro Beat mix)
DJ Tennis: "Another Marcello Giordani edit, in this case, he ripped the original record, speeding it up to 45 RPM instead of 33 RPM, creating this tropical and psychedelic ragga anthem. Almost unknown and brilliant at the same time. The original and slower version was one of the key tunes for cosmic selector Daniele Baldelli."
Trickski Pill Collins (and edit of I Am Not Moving by Phil Collins)
DJ Tennis: "This Trickski track is actually and obviously a beautiful edit of a Phil Collins tune. For the slow disco lovers."
Life and Death – 12 Hours Off Art Basel takes place on December 1st at Little River Studios, Miami (info).