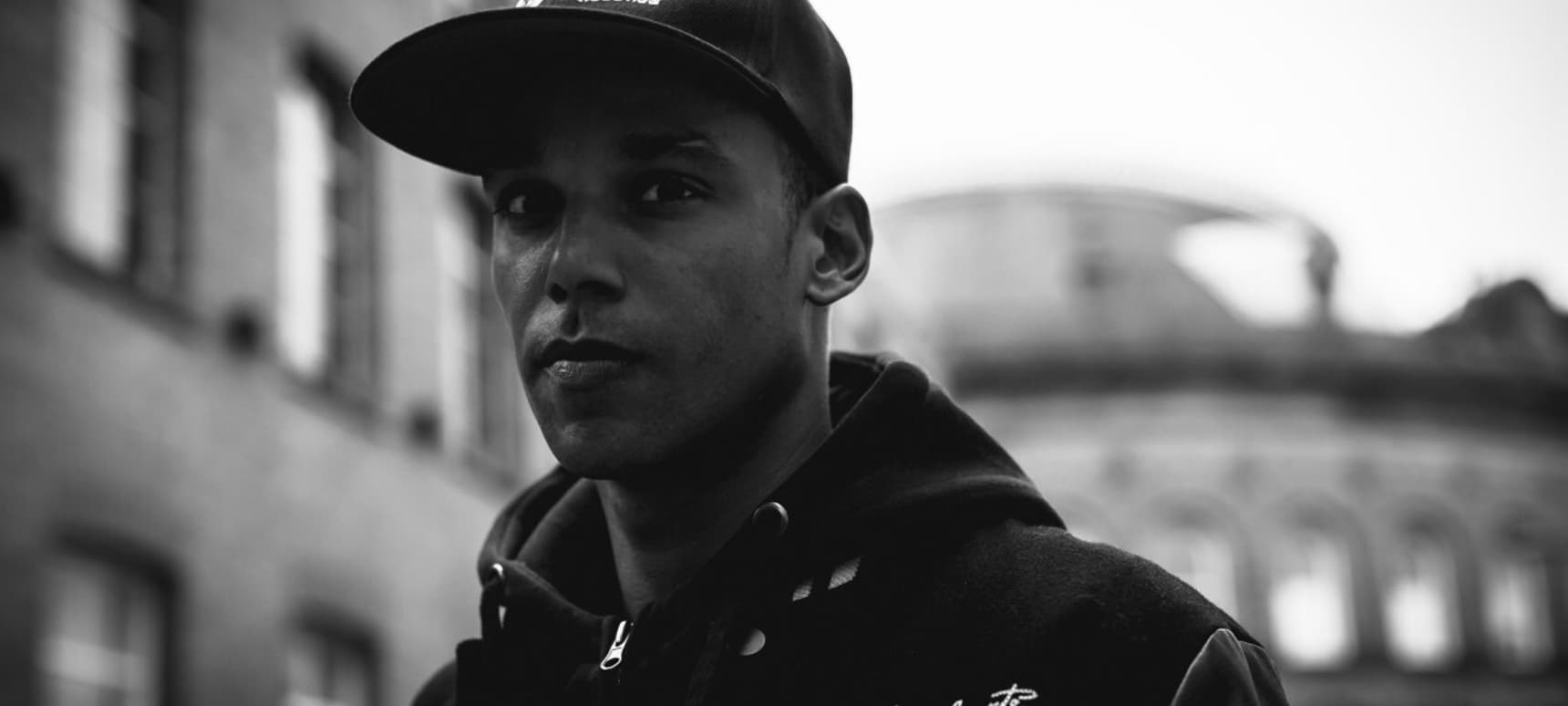 26.01.2018, Words by dummymag
10 of the best French Touch tracks, according to Miguel Campbell
UK producer and DJ Miguel Campbell's career has spanned over two decades, and he has enjoyed huge success on Jamie Jones' Hot Creations label over the years, including the now-classic single 'Something Special'. As well as that, he has also released on labels including No. 19 Music, Soul Clap's Wolf + Lamb and his very own label Outcross Records, which celebrated 10 years of releases in 2016.
He hails from Leeds, and his sound is funk-driven disco, house and techno, with particular focus on the French Touch sound filled with 80s synths and obscure samples. He has got a couple of releases in the pipeline with Mother Recordings and LouLou Records and is now in South America for a special carnival tour of Brazil next month and has another tour of Australia to come too. In between his busy schedule he sat down with us to breakdown his love of the French Touch – or French house – scene that had a hand in birthing his style.
MotorBass – Les Ondes
Miguel: "Etienne De Crecy and Phillipe Z'Dar came together in the early years and really pioneered a new sound together as MotorBass. This album has also stood the test of time. I am very proud to have had the privilege of working with both of these artists in recent years."
Sebastien Leger – We Are
"This track always rocked the party and was one of my peak time tracks for many years."
Grant Phabao – Tub
"Grant Phabao created an all-time classic in 'Tub'. This two-beat loop sound became a massive part of the movement for me. Always great for the festivals and big crowds and the mix still sounds great today."
Thomas Bangalter – Club Soda
"One of my favourite tracks ever. Incredibly clever sampling and a dope bassline. Will still sound cool in a hundred years from now!"
Daft Punk – Burnin
"'Burning' was so impressive and came at a perfect time. One of my favourite tracks by Daft Punk and one which still rocks the crowd in 2018!"
Cassius – La Mouche
"Cassius funked things up in a different way with La Mouche and created another new vibe that really connected with people. The remix by DJ Falcon was equally as great in the clubs."
Alan Braxe Fred Falke – Intro
"'Intro' was one of the tracks that really brought French Touch to masses of new listeners. I still love this track and will always be a pleasure to hear in the club."
Jess & Crabb – Big Booya
"This track is one which really helped to cross genres when playing French Touch. The sampling in this track is great and when the disco funk drops in the middle, it's hard to find anyone not dancing."
Le Knight Club – Boogie Shell
"For me, Le Knight Club defined the French Touch genre with their disco sampling, mix compression and fidelity. 'Boogie Shell' was one of my favourites."
Modjo – What I Mean (The Crayon Remix by Aloud)
"The remix of this track is something that I connected with ever since I first heard it. The looped vocal pads and the feel on this one really brought with it a new sound and this record has been a big inspiration to my sound."
Miguel Campbell plays the 93 Degrees launch party at Brick Lane's 93 Feet East on 17th February. Tickets available here.
Check out Dummy's curated playlists on Spotify.