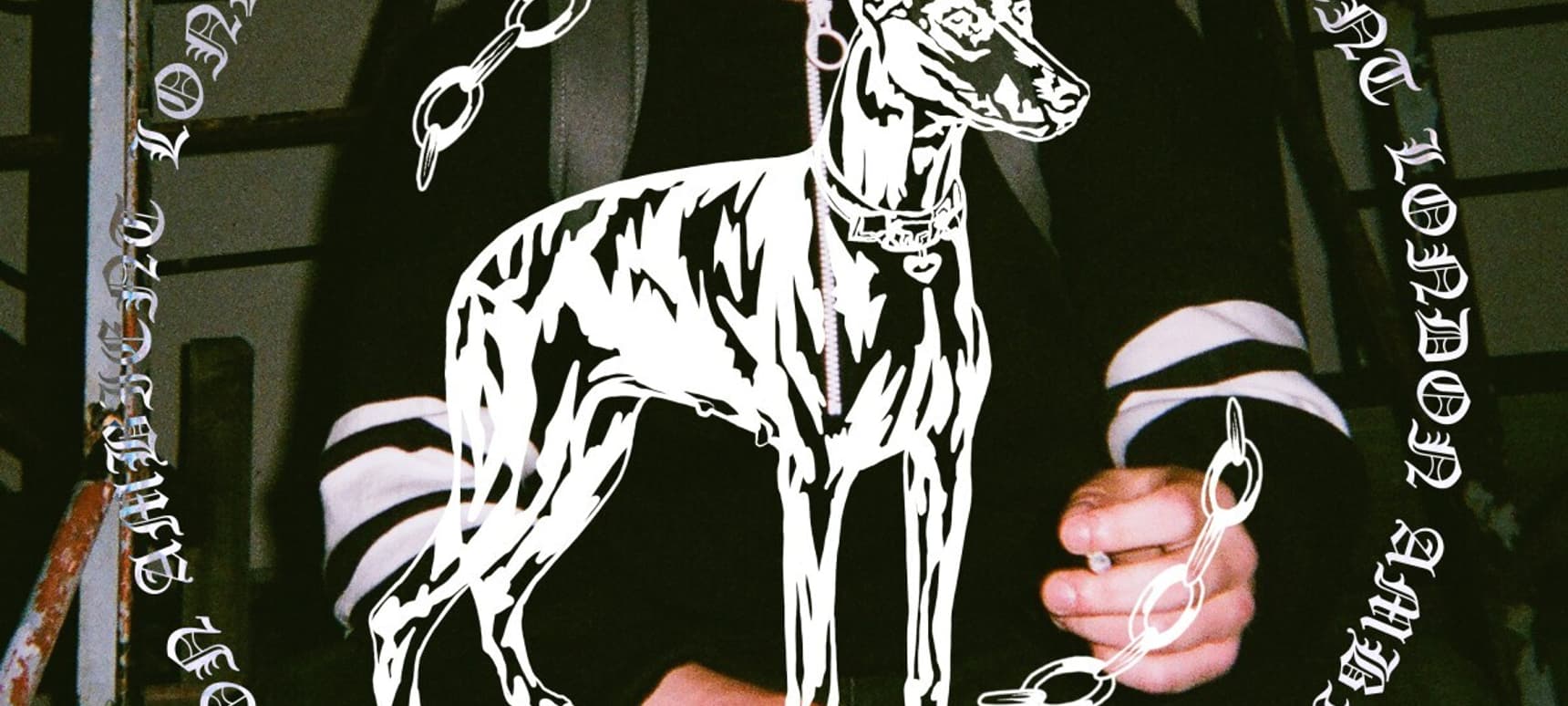 23.11.2017, Words by dummymag
10 of the best tracks Loom found while working in London record shops
In a new age of streaming, downloads and playlists, going down to a record shop to track down new and old musical gems is becoming a dying art form. Rather than getting dressed and heading to a building to the fresh smell of new CDs, vinyls and cassettes, technology has virtually rendered that nullified, as it is now easy to have the latest releases at your fingertips. But for purist music heads, going to record shops will be always be one of the most exciting parts about consumng music, especially Loom.
The producer is set to release his new EP, 'London Ambient', tomorrow, November 24th, on Mr. Mitch's Gobstopper label and, in it, he moves away from his trademark experimental grime tropes and instead offers up for new club jams that reference the myriad sounds he discovered while working in London record shops over the last two years. This has had a profound impact on him, forming his musical tastes and moulding him as a person. With that said, he sat down with us to examine some of the tracks he discovered as a result of the record shop experience…
Manix – Manic Minds – Stupid Dope Mix (Pt. 1)
Loom: "When I first started working at Redeye Records this was my induction. A Redeye Records classic in the shop, gets played daily. My first proper introduction into Reinforced Records as well, probably my favorite label now."
Rod Lee – Oh Yeahh
"This came out on one of my favorite labels, Dress 2 Sweat, which merged with a few other labels to become Numbers. This "golden age hip hop, only plays 7" vinyl" type DJ used to cry in pain when this came on, that's how I knew it was good."
4 Hero – Mr Kirk's Nightmare
"Very jokes sample in this and a great introduction to 4 Hero, their discography is so sick. Highly recommended."
Digital – Special Mission
"Digital would be at Redeye Records a fair bit, him and the owner Tom go way back. I didn't know who he was for ages, but when I heard this, I was blown away. I was too young for drum and bass and it's so hard to seek out the good stuff this far from it's beginning. Working at Redeye however, I was kind of mentored and drip fed the good stuff. Heard recently Burial is a big fan as well."
Tiger – Rap Pon Rydim
"Heard this working at Honest Jon's, mental old Dancehall track with a 909. I heard a lot of reggae there, but this was my favourite, the vocal performance as well, so much fun, something I'm missing these days."
Dream 2 Science – My Love Turns to Liquid
"Wicked repress from Rush Hour, perfect house music in my opinion. Dreamy and lushhhh."
Horace Andy – Stop The Fuss
"This one got caned at Redeye and Honest Jon's. Another great repress of probably the best reggae album I've heard."
Selah Collins – Pick a Sound
"Mad electronic reggae, it's all bleeps, white noise bursts and vibes. I was drawn in by the cover (by Will Bankhead). The complication, 'Watch How The People Dancing – Unity Sounds From The London Dancehall, 1986-1989', is highly recommenced, it's all that electronic reggae flavor."
Omar-S – Here's Your Trance, Now Dance!!
"Classic, classic, classic, he can't be beaten. If you have haven't heard any Omar, you're losing at life!"
Kid Lib – Calm Pressure
"This one came out on the owner of Redeye's label, Fresh 86. It's a classic sounding jungle track made on the original old gear. Really like this guy, he's got so much music floating about."

Loom's London Ambient is out November 24 on Gobstopper Records.