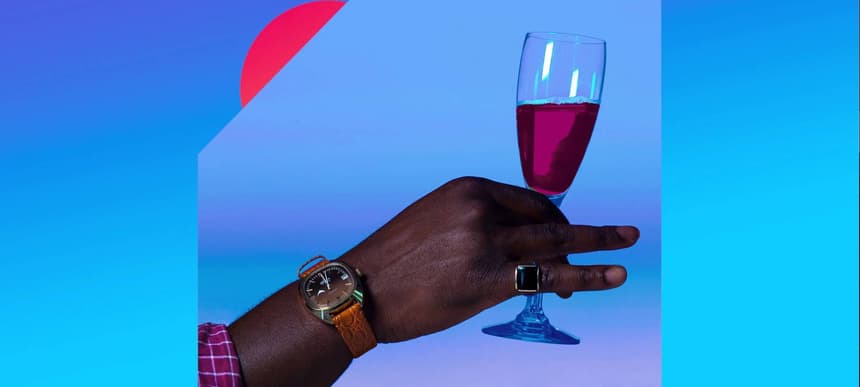 02.07.2015, Words by dummymag
14 songs you need in your life this summer
Sponsored feature
Guess what? Summer's arrived, and that means eternal festivals, hastily-organised BBQs, questionable clothing choices, and even more questionable flings. It also means long walks around the city – because no one wants to be stuck on a sweaty, windowless bus or a crammed train carriage. Sennheiser's URBANITE headphones have been designed with this sort of mobile listening in mind: they're wireless, comfortable, foldable, and deliver crisp, distortion-free bass. We shouldn't need to tell you that Sennheiser's stuff sounds good: their HD-25s have been the go-to headphones for DJs for years now.
From sun-fried funk to chill psych pop to luscious filter house, Dummy have put together a guide to some of the essential songs you need to be blasting this summer.
01. Adesse Versions Pride
Using a cheeky Chaka Khan vocal line, this new jam from Adesse Versions on Numbers has been a secret weapon in Jackmaster's sets for a while now.
02. Fatima Yamaha What's A Girl To Do
It's funny how things fall back into fashion in clubland, whether that's clothes, genres, or, in the case of What's A Girl To Do, a song. Now 11 years old, Fatima Yamaha's underground classic is back in favour in 2015, recently sampled by Hudson Mohawke on Resistance and getting a reissue on Dekmantel.
03. Jack J Thirstin
Lushest, warmest house music from Jack J, a member of Vancouver's Mood Hut crew. The star of the show here is the addictive bassline.
04. Jamie xx I Know There's Gonna Be (Good Times) (feat. Young Thug & Popcaan)
This song screams "summer" in an almost pre-meditated way – the old Persuasions sample, the "good times" vocal hook – but, at the same time, a jam is a jam, and this is most certainly a jam.
05. LA PRIEST Party Zute/Learning To Love
LA PRIEST drops an eight-minute funk jam from the future, featuring one of the best vocal hooks you'll hear this lifetime.
06. Leisure Got It Bad
We don't know loads about Leisure except that they're from New Zealand, but Got It Bad is a serious belter: a slick, dubby, hip-to-be-square lounge pop tune for summer nights.
07. Liz Rule The World
SOPHIE has been playing this tune in his sets for over a year now and we've been itching to know what it was and when it was getting released. Turns out it's a tune he produced with up-and-coming popstar Liz that's set to land on Mad Decent. It's just ludicrously catchy: if this tune isn't lodged in your head all summer then we're not sure what to do with you really.
08. Mac DeMarco The Way You'd Love Her
Mac does summer tunes well. Granted, this isn't likely to win around any naysayers – it's hardly a major departure from some of the stuff you'll have heard from Mac in the past – but he does sound even more comfortable with his style now.
09. Murlo Deep Breath (feat. Gemma Dunleavy)
Murlo has proven adept at producing hi-tech grime instrumentals, digital dancehall, and shiny quasi-ambient tracks, but here he proves he can do a modern take on vocal garage pop in a modern way – vocalist Gemma Dunleavy brings his glossy beat alive.
10. Okay Kaya Damn, Gravity
Lovely yet lugubrious acoustic breeze, ideal for walking the city streets alone on a warm summer's night.
11. Oscar Daffodil Days
Oscar writes wonderful, anthemic guitar pop songs with a sad streak running through them. Daffodil Days captures a sense of nostalgia for lost summers, carrying the sort of sun-kissed quality of an old, worn photograph.
12. Palmbomen II Cindy Savalas
Blissed-out, X-Files-inspired acid trance with the quality of a worn VHS tape: this is a pure summertime delight.
13. Retiree Heard You're Doing Well
Retiree are a group from Australia who write the sort of hazy pop songs you want to listen to while sitting under the shade. Heard You're Doing Well has hints of earthy R&B, dubby extended 12" mixes from the '80s, and the more modern tropical-house hybrids of artists like Max D.
14. Sui Zhen Take It All Back
A beautiful little pop song from Melbourne's Sui Zhen, drawing on the sweet yet melancholy-tinged '80s pop songwriting of the Cyndi Laupers of the world while filtering it through a modern house groove.