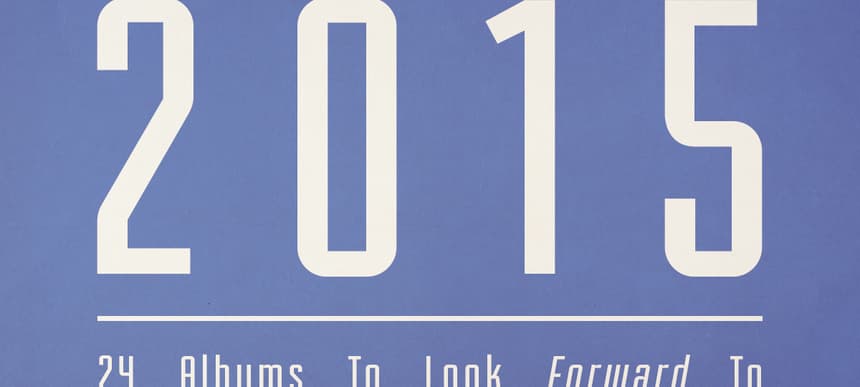 08.01.2015, Words by dummymag
24 albums to look forward to in 2015
Click on any of the images above to launch the gallery.
Having counted down our favourite songs, favourite albums, and favourite non-album albums of 2014, it's time to look to the future. Here, we've listed 24 albums set for release in 2015 that we're raring to hear.
We've only included albums that we're certain – well, 99% certain – will actually see the light of day this year. So while the music press has published murmurings that there might be a new Frank Ocean album, or that there might be new music from Joanna Newsom and Destroyer, we have enough experience with the music industry to know that album campaigns take ages and that these records could, for all we know, be miles off.
We've also only picked records that we're actually really excited by the prospect of – no offense to Giorgio Moroder, but we're feeling that his comeback album will be an interesting listen rather than a good one. Likewise, we're looking forward to hearing the new Purity Ring album, but their most recent song did leave us feeling a little cold.
Some of these albums have been formally announced, with singles released, interviews in the bag, and pre-orders available, while others are just whispers at this moment. But they're all records by artists close to our heart, and we'd like to think that some of them might end up on our 'best of 2015' list in 12 months time.