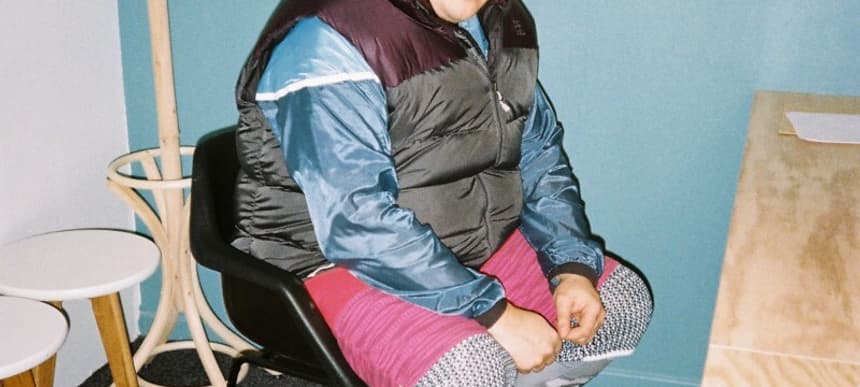 08.01.2016, Words by dummymag
A selection of tracks from Sound Pellegrino's back catalogue that still bang in Da Club
You may have noticed that Teki Latex and DJ Orgasmic's heayweight label Sound Pellegrino released their first mix CD 'Sound Pellegrino Presents SND.PE, Vol. 5' today. A collection of some of the most collossal tracks "Da Club" music scene has to offer, we thought we'd hand the baton over to label co-founder and Game Of Thrones obsessive Teki Latex to embrace the old with new, and give us a mini-guide to the Sound Pellegrino back catalogue – the sort of stuff dreams are made of.
Take it away, Teki.
—
In almost seven years of existence Sound Pellegrino has lived through many phases but one thing that has been constant is profound respect for this dark mysterious forbidden place of fantasy, black light and neon magic we like to call Da Club . OK sure, every once in a while we'll put out a record that's a bit more of a home listening situation, but there will always be one of the tracks on each EP or each SNDPE compilation that one can easily drop in Da Club. We put out the tracks that we'd love to play in our sets, and as DJs and curators of music, at times we've been known to play a lot of minimalist DJ tools in Da Club. Other times in the label's history we've been known to drop cheesiness in Da Club. We've also thrown weirdness and complexity in Da Club, as well as silliness in Da Club. But we always did it with pure, sincere and authentic love for Da Club. These tracks were designed to make people dance, because dancing is a beautiful thing.
Renaissance Man Aloha
Renaissance Man were the label's fourth release in 2009 and Aloha was a B-side of sorts. Hidden behind the tribal beats and almost B-more club syncopation of the track is an extreme, thunderous rave bassline that comes quietly out of nowhere, devastates everything and disappears right away. That always created a dope surprise effect in the club. I find it amazing to know that in 2016 the guys behind Renaissance Man are still operating in highly 'cool' and 'respected' musical circles under another, secret guise. They are still on top of their game.
L-Vis 1990 Compass
Towards the end of 2009, a bit before the Night Slugs crew became a record label, our good friend L-Vis 1990 dropped this insane mutant UK funky banger on Sound Pellegrino, and it became an instant classic in our books. We are proud to consider L-Vis as a part of our musical family ever since. I still play this track in my sets seven years later.
Bok Bok & Tom Trago Lil Ma Bonus Beat
This was the first EP in our 'Crossover' series which paired two producers from different scenes together. Bok Bok and Tom Trago were these two producers admiring each other from afar and we were stalking their conversations on the internet until one day we asked them to get in the studio together to make an EP for us. The result was pure fire and what a lot of people consider as one of the best releases on Sound Pellegrino ever. Lil' Ma Bonus Beat is a weird grainy analog tool combining both of their sensibilities and tying it together, using their common love for Dancemania records as a thread.
Matthias Zimmermann Luther
This one is not the most dancefloor-ready piece of music in the list but boy oh boy what a banger and guess what, well I think it IS dancefloor-ready in its own way, for the fucked up dancefloor which exists inside my brain anyway (it has a huge lazer, a super-mario themed DJ booth and two CO2-spitting Game Of Thrones dragon-shaped cannons that function in sync with the music). Luther is the track that made us sign Matthias Zimmermann, whose self-titled LP (the first LP to ever get released on Sound Pellegrino) is now 100% finished and will drop within the next few months. This track is basically the music the smoke monster in Lost would make in the jungle if it had Ableton.
Teeth Jusqu'à Tendresse (Kowton remix)
Our Finnish (now Sweden-residing) friend Teeth (now known as TWWTH) let us put out an EP of his in 2012 and when the opportunity to get a remix by Kowton (who was coming up in the UK bass/techno scene at the time) came about, we jumped on it enthusiastically. Maybe Sound Pellegrino doesn't have a cash cow or many Beatport top 10 hits under its belt but we do take a lot of pride in having found and collaborated with some amazing artists early in their career before they became hugely successful.
Aero Manyelo Niniwa
Like a lot of his South African contemporaries (DJ Cleo comes to mind) Aero Manyelo can make a great afro pop song one day and a really deep minimalist techno track the next one, bringing into it same passion and excitement palpable in his generously intense and crowd-involving DJ sets. We had the honor to release an EP by him in 2012, chronologically and sonically situated in between DJ Mujava and Spoko's Township Funk and the recent wave of Gqom beats.
Maelstrom & Djedjotronic Buran
Two French analog electro-tech meisters making a track that starts as a moody acid affair and suddenly morphs into what could only be described as a chopped up Grime refix of a Drexcyian bassline… I think that's almost Sound Pellegrino's current sound in a nutshell, as evidenced by Le Dom's Bayern and Orgasmic's Bercy from the new compilation.
Crystal & Ikonika Dream Incubation
We told Ikonika "hey you love Latin freestyle! and we can hear it in your music in a modern, conceptual way" and then we told Crystal "hey, when you put your twist on YMO and Kraftwerk you're kind of making freestyle without really knowing it" and then we told both of them "hey, you guys should be friends" and then Dream Incubation came out of it. Someone book me in a rollerskating rink so I can play it!
Track ID 5
The anonymous outfit Track ID gave us this track and we knew instantly we had something huge in our hands. This is fine metallic cold construction-site-techno but broken, with a sense of groove and actual danceability usually absent from your average industrial noise tech lover's body language. This EP brought the Perc Trax kids and the Grime/Club/Jersey/you-name-it kids together on the same dancefloor and when that happens it's always mission accomplished.
Rushmore Evertrack
I keep saying this over and over again but as a DJ I have always been fascinated with the art of superimposing tracks. It feels like stating the obvious but blending two tracks together is the essence of DJing and when it works it's still something magical in the "how do airplanes stay in the sky Insane Clown Posse" kind of way, and it's something that comes more naturally the more minimalist the two tracks you are trying to blend together are. Hence the importance of DJ tools. Our third compilation in the 'SND.PE' series was mostly dedicated to the art of the DJ tool and contained this amazing drum track by the maestro Rushmore. Stick it on top of any track and it will turn it into a floor filler at the crossroad of b-more, ballroom and hybrid bass styles.
Listen to the tracks on our YouTube playlist here. 'Sound Pellegrino Presents SND.PE, Vol. 5' is out now on Sound Pellegrino (buy / stream).