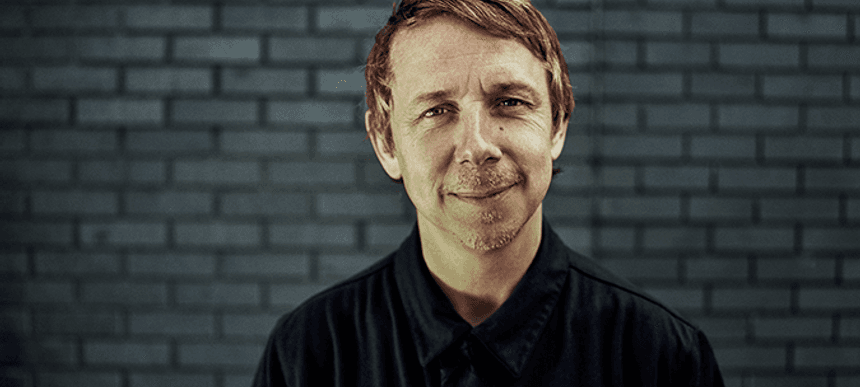 16.12.2013, Words by Aimee Cliff
Gilles Peterson's 10 favourite tracks of 2013
"This has been the one that has been getting some proper Peterson rewind action!"
Supreme selector Gilles Peterson chose his 10 favourite tracks of the year for Dummy back in the heady days of 2012, and so it only seemed right to ask him again this year to share his playlist of the year's finest. As ever, it's an eclectic bunch of tracks – a couple of which we couldn't even find online, so ahead of the curve is Peterson – with some overlooked corkers. Expect them all to feature at the DJ/producer's annual Worldwide Awards (with Cid Rim, The Internet and Toddla T) in January.
1. Zara McFarlane – Angie La La (Osunlade remix)
Peterson: "I'm so excited about how much Zara has developed as a singer since her debut album two years ago. I spent a lot of time in the studio preparing her new album, but it was her manager Tabitha's idea to do a jazz version of the Nora Dean Original."I called in the great singer Leron Thomas to do vocals, and Matthew Halsall has been a great addition to the development of her new album. As much as I love the original, when Osunlade delivered this remix I was blown away!  Strangely enough, it was Osunlade who previously gave us Ben Westbeech's (aka Breach) So Good Today remix."
2. SCNTST – For Forest Play Only
Peterson: "Again, there has been a constant flood of talented artists coming out of 2013, like SCNTST from Germany, who's not just doing the Berghain thing, but incorporating a new UK sound. I found this on Mamiko Motto's excellent comp album 'AMADA' for All City Records. This guy is a great producer, and I look forward to hearing more from him next year."
3. Louis Futon – Shoulda Known (Ganz remix)
Peterson: "This has been the one that has been getting some proper Peterson rewind action! The best of trap-meets-Dorian-Concept-meets-Roy-Ayres minor chord magic! This one will run well into 2014."
4. Mount Kimbie – Made to Stray
Peterson: "Really glad to see how much Mount Kimbie have developed. When I booked them to perform at the Worldwide Festival in Sete this year, seeing their show take the crowd as it did brought back memories of seeing Underworld perform back in the early '90s, but for today's rave generation. It has pretty much been my closing track at most festivals this year."
5. Jonwayne – Black Magic
Peterson: "What a great year for spoken word! From Underworld to Mac Miller to Earl Sweatshirt, and people's constant referral back to Madlib and Mos Def, it feels like there is a real passion for great hip hop again. Jonwayne's cassette giveaway and proper official live record were both brilliantly received, in a Jay Electronica kind of way. This guy has been the number one hip hop sound on my speakers all year, and I'm really excited that he'll be performing at the Worldwide Awards this year."
6. Lonnie Holley – From The Other Side Of The Pool Pit 

Peterson: "This has been my most offbeat discovery. I discovered this through Bandcamp, where I seem to be finding a lot of good music, especially left-of-centre stuff. This has a mix of Alabama blues and Sun Ra. I would love to see him live next year some time."
7. Osunlade – Dionne
Peterson: "I suppose it's been a bit of an Osunlade kind of year. I have admired his production work at Yourba records for at least 15 years now, and respect the way he goes about his business without being affected by the game. He always delivers as a DJ and his Dionne track, which is neither hip hop, house, nor edit, seems to work as the ultimate soulful record of the year for me."
8. William Onyeabor –  Body and Soul
[No embeddable strem available for this one; listen to the track here]
Peterson: "Amongst a high pile of rediscoveries and oddities, a limited pressing of this floats to the top as being the one that blew my mind to the max this year: an unreleased William Onyeabor track made for lovers of good New York Loft shenanigans. James Murphy could have made this record if he was to fuse the best of DFA with bonkers Africanisms."
9. Francis Bebey – Bissao (Pilooski edit)
Peterson: "Staying with that African feel, another track that I haven't stopped playing all year is Pilooski's edit of Francis Bebey's Bissao. From the finger piano to the breakdown, another African anthem for 2014!"
10. Swindle – Forest Funk
Peterson: "'Long Live The Jazz': what an album! Out of the blue bass music made for me! If you like Don Blackman and Mala combined, it will keep you going forever. I can't believe how much response I've had from playing that track on the Worldwide FM station on GTAV. He's going to be amazing at the WWA."
Read next: The 10 Best Jazz Releases of All Time, according to Blue Lab Beats.