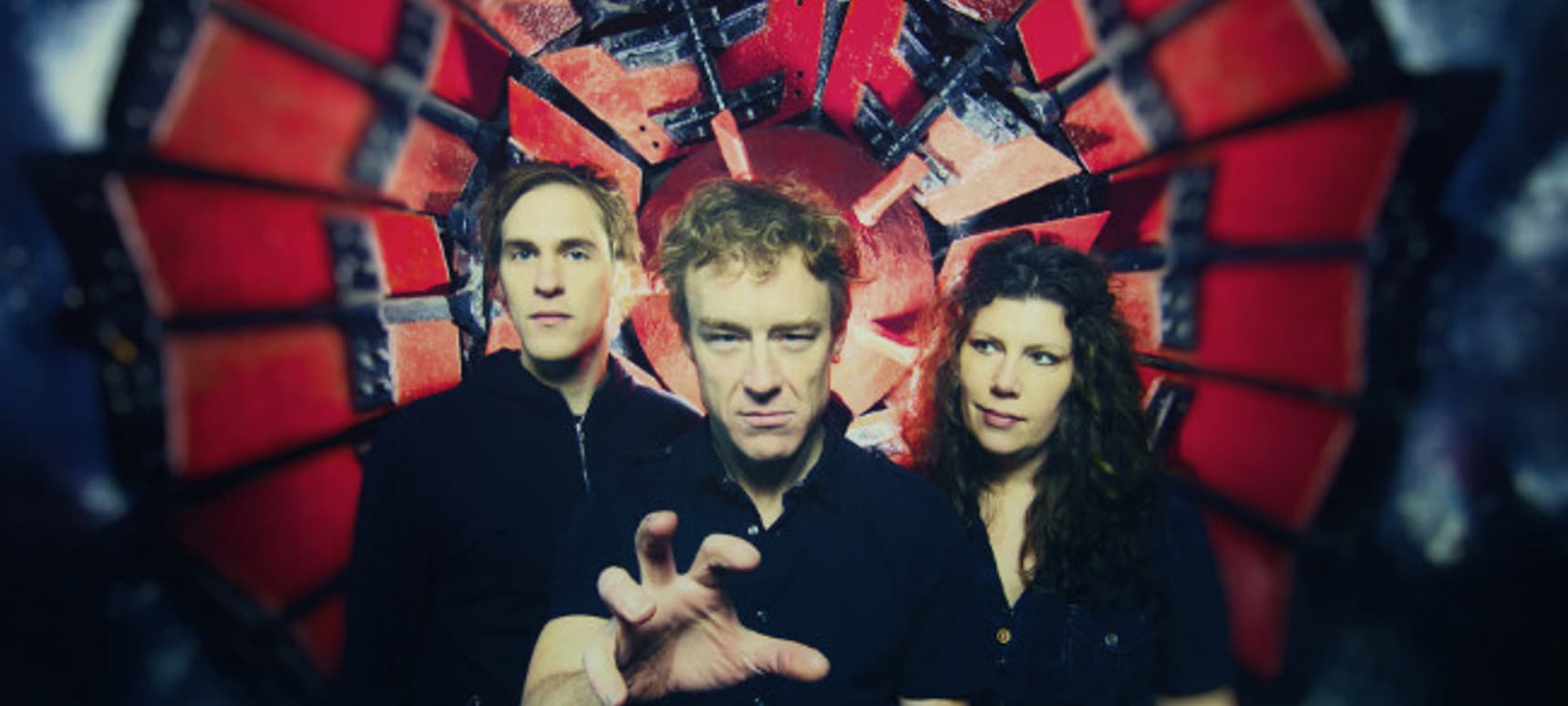 19.11.2013, Words by dummymag
Low's 10 favourite live memories
Minnesota indie band Low formed in 1993. Having clocked up 20 years as a performing entity, they've had their fair share of experiences on the road, so here, the band's founding members Andy Sparhawk and Mimi Parker count down 10 memorable live experiences from shows that got a bit out of hand. In no particular order, they range from their own disastrous tours to raucous performances from forgotten local groups to mindblowing performances by their heroes.
Beat Happening in Phoenix, Arizona, 1991

Low: "I had never heard them, but when they started playing, I thought I was going to jump out of my skin. Intense, childlike and intimate. Loud and primal, mesmerizing. I was both terrified and attracted at the same time. Really changed me. We formed Low a year later."


Whatever band opened for Billy Childish at Seventh Street Entry in Minneapolis, around '96 or so.
Low: "Tight space to pick a fight with the front row. Singer mocking, guitar player with axe in hand like a baseball bat…"

Low at Rock The Garden Festival in Minneapolis, 2013

Low: "We played one song for 37 minutes. We thought it would be a unique and beautiful way to fill a 40 minute slot, as the sun came out after some rain, but it ended up rubbing some people the wrong way. Twitter stampede ensues, counter-arguments get aired, theories get thrown, etc. People mistake their opinions for truth all the time…"


Low on tour with Soul Coughing in Tempe, Arizona, 1996

Low: "Most audiences were not liking what we were doing, but this night we had cups thrown at us while we played."


Low in Glasgow, UK, 2005
Low: "We were in the middle of a fairly quiet song, and out of the corner of my eye, I see fists fly and a couple of heads jerking around. Someone, apparently, was doing the crowd a favor by shutting up some drunk that had been falling into people. Not so controversial for us, but certainly for him."

The Stooges at Pukkelpop in Belgium, 2007

Low: "Low was playing later on a different stage, but I got to stand in the space between the stage and 30,000 people as Iggy motioned for the crowd to come up on stage with him. Feeling that surge of excitement and intent behind me made the hair stand up on the back of my neck. Plus, I swear, on the last note, Iggy looked down at me and said 'top that!'"


The Suburbs in Bemidji, Minnesota, 1983

Low: "One of the first gigs I ever saw. The drummer stopped mid-song, throwing his sticks and yelling at a dude in the front row who was hitting a girl."


My Bloody Valentine at ATP New York, 2008

Low: "So loud it knocked out my immune system and sense of pitch for two days."


Supreme Dicks, every time I saw them

Low: "A band from Massachusetts in the '90s. Loud, broken, and disturbing – they always cleared the room, even in NYC."


Low with Azalia Snail in Richmond, Virginia, 1994.

Low: "The show went fine, but when the owner wouldn't pay, Azalia went ballistic. She called the cops, saying that she was getting robbed. This club was totally mafia, and I thought these guys were going to mess us all up. The cops came, and the owner gave us $40 to split."
Sub Pop released Low's newest album 'The Invisible Way' on March 19th 2013. Low will be touring across the UK throughout November and will play at Edinburgh Queen's Hall tonight (November 19th), followed by Leeds Brudenell Social Club (November 20th), Norwich Arts Centre (November 21st), and Camber Sands for ATP Festival (November 22nd). More information and tickets here.