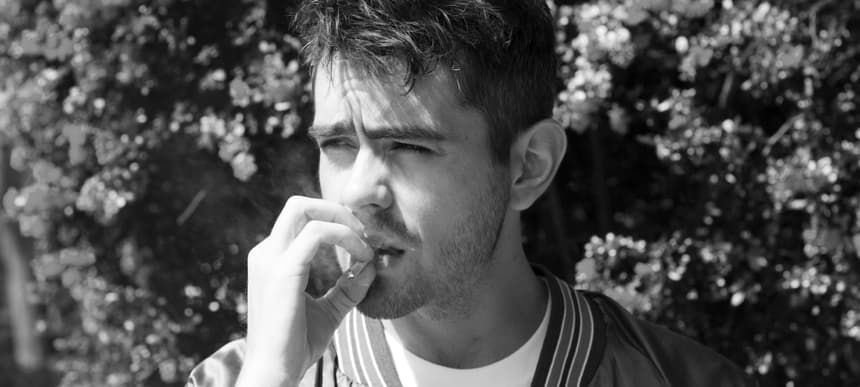 17.10.2013, Words by dummymag
Oneman's 10 favourite tracks of the year
Fresh from having released his bombastic 'Solitaire Vol. 2' mixtape and preparing for its release party at Fabric tomorrow (October 18th), DJ Oneman is a busy guy – but not so busy he didn't oblige us when we asked him to round up the 10 tracks that he's been pulling out of his record box the most this year. Take some sound advice from the ever-brilliant selector; scroll down and turn it up.
Rich Homie Quan – Type Of Way

Oneman: "Contender for track of the year for me. Totally different approach to anything I've heard this year."


Lil Durk – Dis Ain't What U Want

Oneman: "Chicacgo's Durk always impresses, and this track that dropped early this year still gets played regularly!"


HADE + DWFL – The Healthiest Man In Chicago

Oneman: "Title track off of their new EP. Watch out for these guys, predicting BIG things."


Ruben Slikk – Like A Niggr

Oneman: "Metro Zu genius Slikk brings the energy and hillarity again."


Yung Simmie – Spazzin

Oneman: "Laidback, great rapping. Yung Simmie proving he is one of the best."


Denzel Curry – Dark Side ft. JK The Rapper & Nell

Oneman: "An epic rap journey that I listen to a lot. Featured on 'Solitaire. Vol 2.'"


Jeremih – F*ck U All The Time (Akito Clap Rink Bootleg)

Oneman: "A genius edit of Jeremih with Joe's Claptrap and Wiley's Ice Rink. A staple of any Oneman set."


Denzel Curry – Threatz ft. Yung Simmie & Robb Bank$

Oneman: "HUGE track. Grime-like energy. Awesome video."


The Underachievers – The Mahdi

Oneman: "Just sounds classic to me, modern rap flows on a great sample."


Yung Lean – Solarflare

Oneman: "Scandanavian tripster Yung Lean creates a perfect sonic journey both vocally and on the beat, killing Solarflare."
Oneman will DJ at Fabric tomorrow (Friday October 18th) for the 'Solitaire Vol. 2' launch party – more details and tickets here.