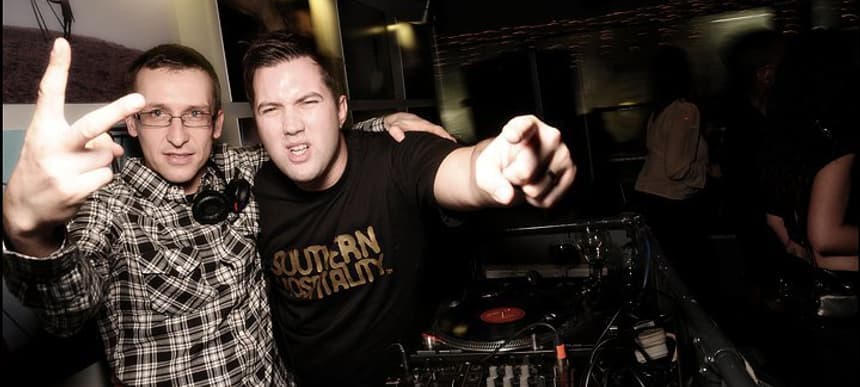 22.01.2014, Words by Anthony Walker
Southern Hospitality pick their tips for greatness in hip hop and R&B in 2014
In a recent feature, Dummy spoke to Southern Hospitality's Rob Pursey and Davey Boy Smith on the third anniversary of their Players Ball night, a go-to event to hear the best new hip hop in the capital, frequently picking up on trends and playing future hit songs months before many of their contemporaries.
Our conversation and their mix was geared towards understanding their history, but it would be a shame to pass up the opportunity to ask them about the future too. So, without further ado, here are five tips for rap and R&B in 2014 from Pursey himself, each with a short Youtube playlist to introduce the artists and styles mentioned.
THE WEST COAST WILL CONTINUE TO MAKE A MAJOR, WIDESPREAD IMPRESSION ON THE RAP WORLD

Rob Pursey: "The West Coast rap scene, largely down to the whole of TDE, DJ Mustard, Sage the Gemini and the HBK Gang, has built up a head of steam and is about to have a huge 2014."

CHICAGO BOP WILL OFFER A CONTRAST TO DRILL, AS WILL SOME OF THE CITY'S OTHER DIVERSE YOUNG TALENTS
Rob Pursey: "The whole Bop movement out of Chicago, both musically and visually, with Sicko Mobb, Lil Kemo, SBE, Leekeleek, Breezy Montana is going to sit alongside the now well known Drill music of King Louie, Lil Bibby, and Lil Durk. There's also individual talents like Chance The Rapper and Tink to make it one of the most interesting years ever for that city."

WEST COAST R&B IS ON THE RISE, TOO

Rob Pursey: "R&B is incredible right now, and a lot of that is from California, thanks to people like Ty Dolla $ign, TeeFlii, Jonn Hart and Eric Bellinger."

R&B IN GENERAL WILL GET ITS GROOVE BACK

Rob Pursey: "On a personal level I'm hoping that the general move back to groove led tracks in R&B will continue, and I'm very excited for the full-lengths from people like Jhene Aiko and August Alsina that will establish the new stars of the genre."

ATLANTA IS A GIFT THAT WILL KEEP ON GIVING

Rob Pursey: "ATL is once again brimming with talent, too, and K Camp and Young Thug seem to be the two to watch out of many."
Southern Hospitality's Players Ball 3rd Anniversary takes place at Plan B in Brixton, London, on Friday January 24th 2014. More information here.