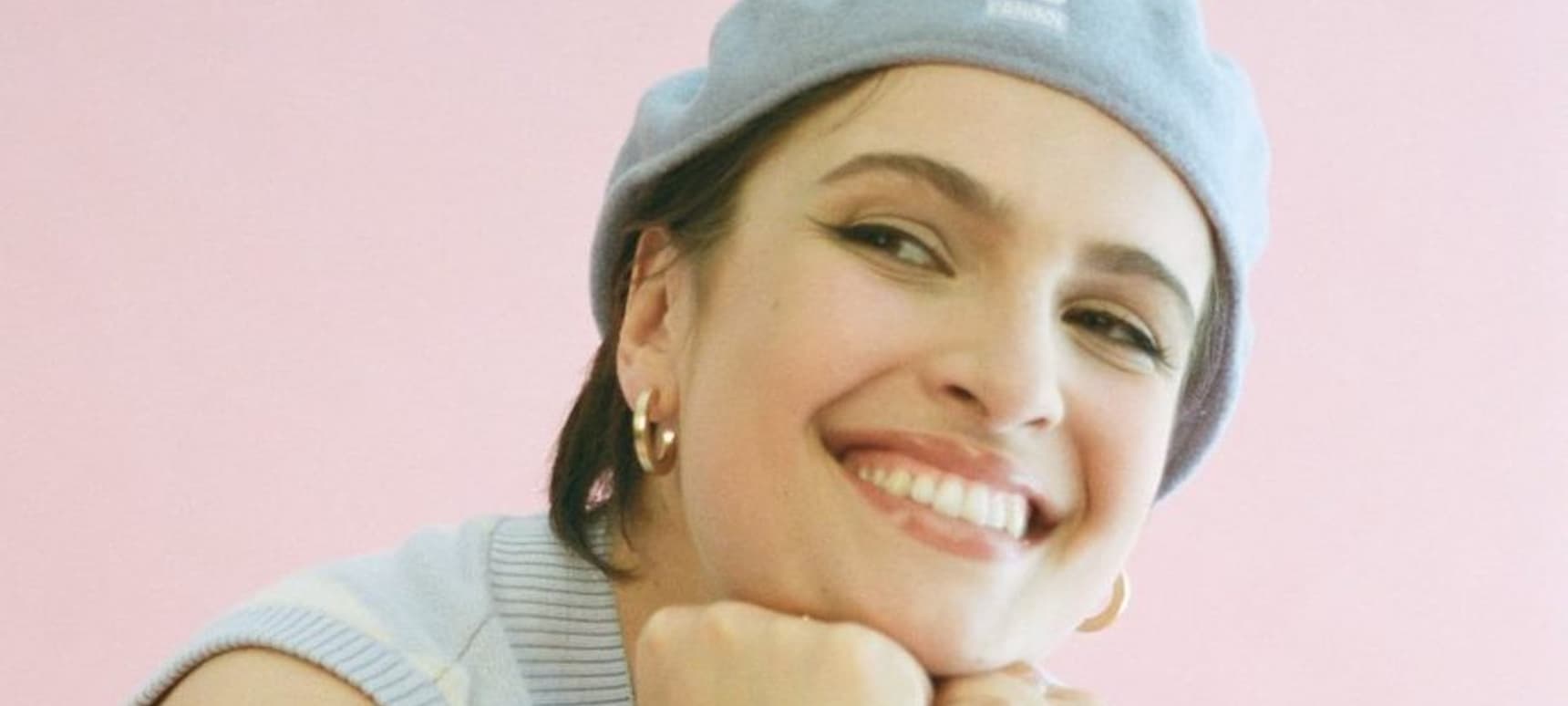 24.09.2021, Words by Maisie Goulsbra
The 10 Best 2-step Bombs, according to Bklava
"I will never tire of this song. Every element is so melodically perfect and gives ya goosebumps."
Rinse FM DJ and Ministry of Sound roster-member, Bklava is known for her neat blend of UKG, 2-step, House, and UK Funky in DJ sets combined with her own live vocal performance. After releasing her sophomore EP 'Autonomous', she's been back hard at work on a new project with UKG label Locked On, the label known as the home of UK Garage and who are responsible for releasing The Streets' 'Original Pirate Material' album. The label are currently celebrating 25 years of Garage by honouring the genre's OGs and welcoming its newcomers.
To do so, they're releasing the 'Hyperfunk' Remix EP – a double-sided record offering up two previously unheard versions of Antonio's 1998 track 'Hyperfunk'. On the B side, pioneering figure of 2-step's evolution, S. Gurley is stepping up on remix duties, and on the front, its the UK's beloved DJ-producer-singer Bklava. This is what she has to say: "I was thrilled to have been asked to remix an absolute classic from Locked On. When I first got into Garage and was learning how to DJ, this is one of the first tracks I played and practised with. The original is a timeless banger and still gets played today so I wanted to keep elements of the original in the remix and keep it familiar but also put my own spin on it."
Tipped as One to Watch for 2021 by Amazon Music as well as making it as part of Danny Howard's Future Fire 2021, she has added a touch of the contemporary with her own sugar-sweet vocal atop this classic garage groove. She's just been made a resident of The Warehouse Project and she also runs the Spin Suga collective, aimed at breaking barriers for young women and gender minority DJ and artists. Locked On say, "We are big fans of Bklava and have been following her rise into becoming one of the most exciting Garage artists around. We love her contemporary take on UKG, and her collaboration with this Locked On classic 'Hyperfunk' is a perfect match for a 2021 Garage Record."
Along with the release, Locked On have some shiny new merchandise including slip mats for your brand new vinyl copy of Bklava's remix of 'HyperFunk', which is out now. Below, Bklava remembers some of the 2-step bombs that led to her to where she is today.
1. All Stars – 'Walk On By' (Steve Gurley)
"The bass, the vocals, it's all magic. I've been repping this one since I got on the deck. Easily my favourite from Steve Gurley."
2. Phaze One – 'Nicole's Groove'
"The one and only Wiley himself blessing us with this banger. I love a good stripped back Garage track with the vocals, bass and drums being the main element. This is perfect for all that."
3. Ghost – 'The Club'
"El-B is an absolutely huge inspiration to many in the Garage scene with his signature style that's prominent on the drums and basslines. This song is a true representation of his style and why this song is still loved now."
4. DJ Deller – 'Romantic'
"I remember how excited me and my mates were when we first discovered this track. At the time we felt like we'd struck gold. But in the last few years, it's been rediscovered (especially after Deller released a remastered version) and people have started giving it the love it deserves with loads of new remixes coming about. Expensive one to cop on vinyl now. Timeless bangerrrrr."
5. J da flex & El-B – 'When I Fall In Love'
"The vocal on this is lush. One of my favourite vocal UKG tracks of all time. The bassline with the hook just hits different."
6. Industry Standard – 'Got Somebody Else'
"I get so happy hearing this track. Proper bubbly 2-step with a sultry vocal from Changing Faces – 'I Got Somebody'."
7. MJ Cole- 'Sincere'
"I will never tire of this song. Every element is so melodically perfect and gives ya goosebumps."
8. The Streets – 'Has it Come To This?'
"Every melody is perfect and the piano just fits in so nice with Mike Skinner's flow and the drums. It's easily one of me faves from the Streets."
9. Donna Dee – 'I Want your Love'
"Donna Dee is a seriously underrated producer/DJ/vocalist. One of the only women from that time doing it ALL. A boss lady from the garage scene."
10. Antonio – 'Hyperfunk'
"One of the very first I came across from Locked On along with Nu Birth – 'Anytime'. Been rinsing this since early on and it's still an absolute favourite."
Antonio's 'Hyperfunk' – Bklava Remix is available to buy on vinyl now. Or stream it on your preferred service here.
Listen next: Dummy Mix 617 | Bklava