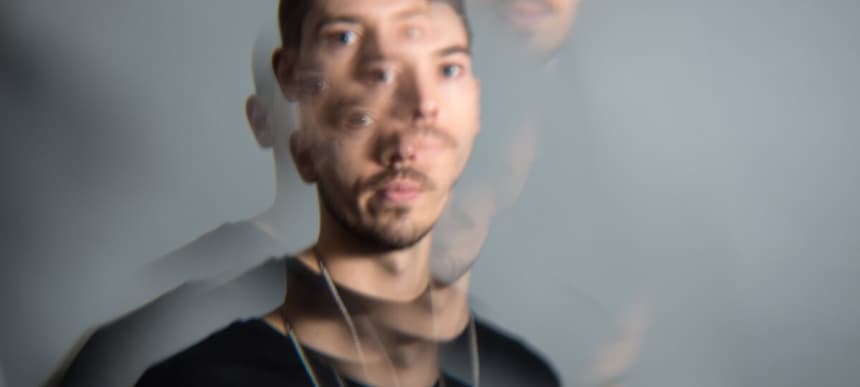 28.02.2018, Words by dummymag
The 10 best acid house tracks ever, according to Denney
Operating from the highest arena of house and techno to fuel clubs and festivals in every continent, Denney is a name synonymous with fast beats, infectious rhythms and squelching bass lines.
The young North Eastern star has had a hugely successful 12 months, playing more parties than ever and gaining respect and appreciation from some of the biggest artists on the circuit. He provided tunes for Heidi's Jackathon Jams, Parlophone, Crosstown Rebels and Relief Records that all went down a storm, not to mention adding Brazil to his bulging list of international parties. In 2018 he has already exceeded all expectations and has got off to a flying start with his new Jam On It EP, whose three fizzing, club friendly tech-house cuts have already roused the likes of Sasha, Damien Lazarus and Pete Tong and earned air time in their sets.
Despite his preference for tech-house, Denney is a disciple of the heady and experimental acid house age, the bold and beautiful sound emerging from Chicago in the late 1980s that has provided countless classics. Feeling inspired, he sat down with us and broke down some of his favourites from the storied genre.
Phuture – Acid Tracks Vinyl (1987)

Denney: "Made by DJ Pierre & Spanky, it was produced by Marshall Jefferson. This is the track that named a genre and was the first 'acid house' record ever."
Da Posse – In The Heat Of The Night (Acid Mix)

"I absolutely love this track from 1988, it still sounds amazing today.  The Black Madonna recently did an edit of it which is also dope."
Levon Vincent ft. Jessica Elle – The Thrill of Acid (Levon Vincent Remix)
"I first heard this record in Back to Basics played by Buckley about 10 years ago and it blew my mind. It is totally timeless and is still my favourite ever Levon Vincent track."
Kink – Same Old Thing (Original Mix)
"This is the first Kink track I ever heard and I still absolutely love it, it came out on Odori which was Chris Duckenfield's label. Seriously good!"
Alexkid – Don't Hide It (Vocal)
"This record is simply incredible and has never left my record box and more recently USB stick for over a decade."
Williams – Picadilly Circuits
"I will never forget the first time I heard this at 6am in Back to Basics played by Paul Woolford, a true modern day classic."
Dubstar – Take My Hand (…Promised Land) (Mit Dem Acid Spielt Man Nicht Remix)
"This track is another that has never left my bag, it has everything I want from a record, especially the middle section which goes off!"
A Guy Called Gerald – Voodoo Ray (Greg Wilson Edit)
"I couldn't put this list together without including Voodoo Ray which is one of my all-time favourite records, this is the Greg Wilson edit which is a version I have hammered over the years."
Maurice – This Is Acid (A New Dance Craze)
"Another classic from the legendary Trax records which has to be included in this list."
Deep Space Orchestra – The 10 4 Rule (Toby Tobias Acid Tinged Remix)
"I heard this at Glastonbury a few years ago and had to ask what it was, a proper tripped out acid vibe."
Stream Denney's Jam On It EP below.
Listen to Dummy's curated playlists on Spotify.