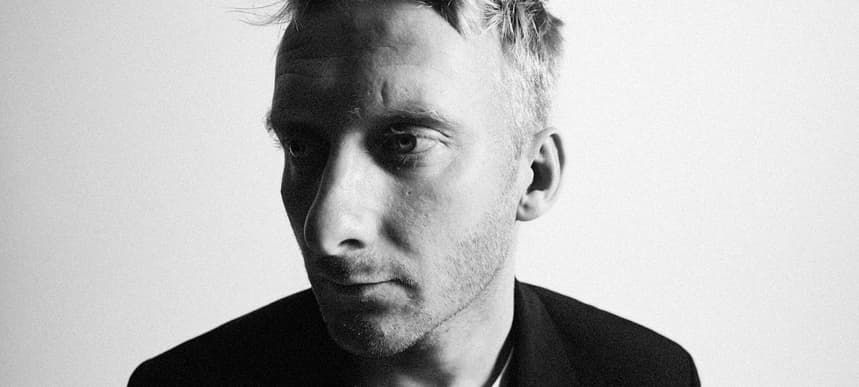 12.09.2023, Words by Billy Ward
The 10 Best All My Thoughts Releases, according to Seb Wildblood
"[I] don't think it would sound out of place in a Villalobos all-nighter..."
Known for heading up labels such Church, Coastal Haze and all my thoughts, producer, DJ, and composer Seb Wildblood is one of the UK underground dance scene's most ubiquitous figures. 
His self-minted all my thoughts label is known for platforming the talents of tomorrow - carving out paths for some of electronic music's finest up-and-comers like Cameo Blush, Tom VR, mauv and more - but it's also the place where his own work can prosper. Returning to the fold with his third album 'separation anxiety', out September 13, the prolific producer's blissful electronics are on full display across the project's ten tracks, forming his most ambitious and fully realised offering yet. 
To celebrate the release of the album, we sat down with Seb to get granular on the label putting it out: "As 'separation anxiety' will be released on all my thoughts, I wanted shine a light on some of key releases on the label that will serve as the perfect introduction if you haven't already dived in."
"Anything Ouri touches turns to gold, this one was part of our first compilation that came out back in 2020. We've since collaborated on 'Keep On' which was released on my last album. Ouri is such a versatile artist, you never know what she'll do next sonically, but i'm forever grateful she blessed the label with this one which is still on heavy rotation."
2. Tom VR - 'Couldn't Find The Words'
"Tom's a key artist on the label, we've released a couple of his albums and this one was part of his 'Acheless' EP. At the time this only came out digitally but keep your eyes peeled for a vinyl real soon. This
one has got a lot of 00's tech house flavour, it's one of those tracks that can seamlessly cross into a few worlds, Disclosure included it in their DJ kicks mix a couple of years back but I also don't think it would sound out of place in a Villalobos all-nighter."
3. Baalti - 'Staying In Touch'
"Recent release from San Fransisco-based Baalti - this track was part of a 5 track EP we put out last month, always a moment when this one is dropped. Eyes out for the remix package! I'll be touring with Baalti in Europe this November, with stops in London, Manchester, Amsterdam, and Berlin! Their live show is a thing to behold."
"This was the first piece of original music from aus in over 10 years - he had his studio robbed and turned his focus to his excellent label Flau Records for the best part of a decade. I supplied the remix on
the B-Side on this one, it was a dream to work with the parts of the original. aus has since released a new album which is well worth checking out."
"Hot tech house roller from Agulia - based out of Chicago and it shows! I find myself going back to this track in sets pretty often - it's a great bridging track between a lot of the housey stuff I play and some
of the more techno-leaning bits."
"Post-punk curveball on the label from my good mate mauv - this was a pre-cursor to his debut album 'Armageddon'. mauv also features on my new album on 'handshake', which is one of my favourite tracks off the new record."
7. Tropics & BINA. - 'Infinite (For Real)'
"This collaboration from BINA. & Tropics is a MOOD, part of Tropic's 'Nothing Strange' album that came out this month. BINA is one of the most exciting voices to come out of London in recent years for me and Chris is one of the best producers I know - so this track is a special one."
"Released on Valentine's Day '21 - rave-reminiscent, big-room track with all the feels."
9. Rossum Universal Tracks - 'There Will Come Soft Reigns'
"Beautifully atmospheric track from German duo RUT, the title track of their EP on the label - perfect record for a home listen. Kind of reminds me of Mala's Alicia edit, in the best way."
10. Seb Wildblood - 'Hear / Here' ft. Laraaji
"New track that came out a few weeks back in collaboration with Laraaji. Having the chance to collaborate with Laraaji on three (!) tracks on this record is a privilege I'm still trying to wrap my head around."
Stream Seb Wildblood's new album 'separation anxiety' below: