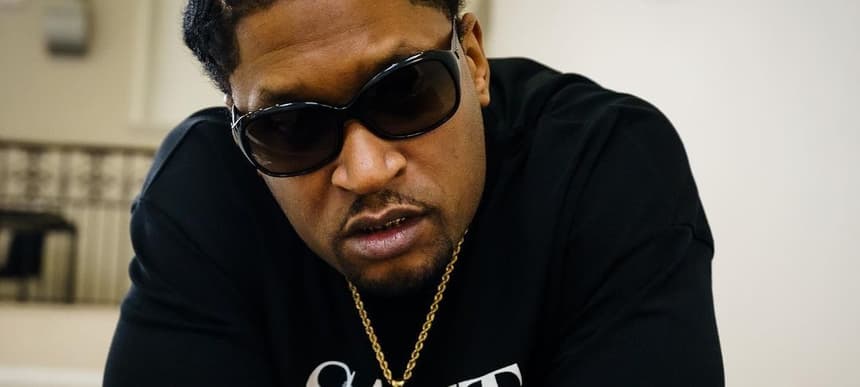 25.11.2022, Words by Billy Ward
The 10 Best All-Star Remixes, according to Frisco
"It's always fun to hop on a remix..."
2022 has been a huge year for UK rap remixes, from Liverpool newcomer Hazey's viral 'Packs and Potions' with M1llionz, Digga D and Unknown T, to K-Trap's widely loved 'Warm' re-work with Skepta. There's nothing quite like taking a track that already slaps and dropping even more talent into the mix, offering artists who might not usually work together the chance to experiment with new sounds, flows, and generally push their craft to the next level.
With so many great rap collaborations being showcased recently, Boy Better Know's Frisco has made sure not to miss out on the action. The legendary grime MC's all-star 'Bad & Clean' remix enlists Skepta, Digga D, Skillibeng and InfamousIzak to breathe a new lease of life into the track that originally appeared on Frisco's latest EP 'Tottenham', released earlier this year. In the spirit of his latest release, we sat down with the grime icon to select 10 of his all-time favourite all-star remixes.
1. Fekky – 'Still Sittin' Here' remix featuring Tempa T, Skepta, Jammer, D Double E,
Frisco
, Jme, Kano, Chip, Tinchy Stryder, Meridian Dan
"What a lineup! Was a pleasure to be asked to hop on this one with the best in the game, it's the epitome of an all-star remix."
2. Lethal Bizzle – 'Round Here' remix featuring Abra Cadabra, Ghetts,
Frisco
, Flowdan
"The best remixes have a diverse selection of voices and styles, this one is just so vibesy."
3. Ghetts – 'You Dun Know Already' remix featuring Megaman,
Frisco
, Chip, Devlin
"I was always a massive fan of the original so loved to get the call up for the remix."
4. Skepta – 'Fuckin Widda Team' remix featuring Ghetts, Wiley, Scorcher
"Love the lineup on this one and what they each did with the track, a golden oldie!"
5. Kojo Funds – 'Dun Talkin' remix featuring Yxng Bane, Fredo, Jme,
Frisco
"Love seeing new talent coming through like Kojo Funds and Fredo so it's always fun to hop on a remix with the new names in the game."
6. Frisco
– 'Grime Lord Remix' featuring Skepta, Ghetts, Lethal Bizzle
"One of my more low key remixes but still a favourite."
7. Young Spray – 'Sho Remix' featuring Chip, Stefflon Don,
Frisco
, Devlin, Ghetts
"The different rap styles combined made this one a pepper pot!"
8. Busta Rhymes – 'Woo-Hah!! Got You All In Check' The World Wide Remix featuring Ol' Dirty Bastard
"Making sure it's not just UK. Just an all time favourite."
9. E. Mak – 'Yo Remix' featuring Big Zeek, Stylo G,
Frisco
, TE dness
"Again, loved the original so was more than happy to jump on this remix."
10. Stylo G & Fanatix – 'Touch Down' remix featuring Nicki Minaj, Vybz Kartel
"A real moment for UK dancehall, big up Stylo!"
Stream Frisco's 'Bad & Clean' Remix featuring Digga D, Skepta, INFAMOUSIZAK and Skillibeng below: