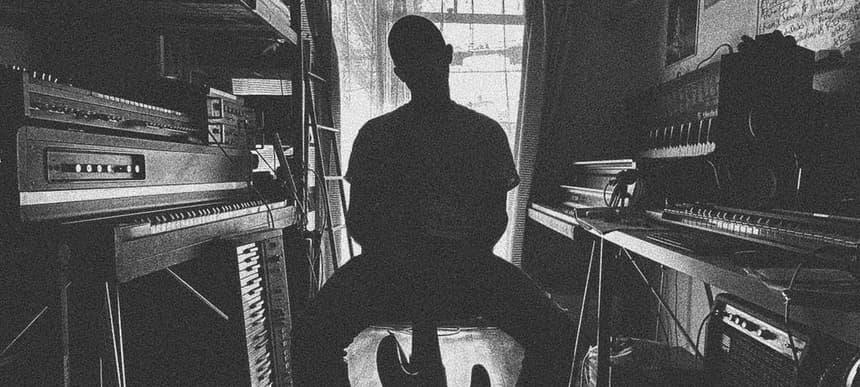 14.07.2021, Words by Maisie Goulsbra
The 10 Best Crypto Music Artworks, according to Vantage
Are NFTs all hype or are they the future of music?
There's been a lot of hype around NFTs this year but there's also a lot of controversy and confusion. Are they the future for artist's to build sustainable careers or are they just a short term plaything of crypto millionaires?
While we ponder the answer to this future funk pioneer Vantage has announced a series of NFTs after a busy year remixing Dua Lipa, going viral on Tik Tok and working with house legend Todd Edwards on 'Think I'm in Love'. The electronic musician continues to create musical and conceptual madness, homing in on future trends and incorporating technology to do so. Comparing himself to recently-split, fellow Frenchmen Daft Punk (he even uses cyber-robot imagery in his NFT and 2019 album artwork 'J-Funk City') Vantage is an artist who believes that music and visuals are equally important.
His latest venture into the world of crypto art sees the Tokyo-based musician translate his love of 80s/90s animation and Japanese animé, into the series. The NFTs are a collaboration between himself and Kidmograph, the digital artist responsible for some of Kendrick Lamar's digital artworks and are brought to you via Nifty Gateway.
In accordance with his own crossover into the digital sphere, Vantage has lined up 10 of the best crypto music artworks below. Make sure you click through to the artworks and turn your sound up.
1. BT
"I discovered BT a long time ago, in the 'Need for Speed Underground' soundtrack to be exact, and I was so amazed by this NFT. The tech behind it is just insane and I am a huge fan of breaking the established formats and out of the box thinking, which this piece clearly does! Next level stuff really."
2. Dream Catalogue
"Well, I just love Dream Catalogue and 2814 and I feel like I also have to list a piece that has its roots in Vaporwave because it's such an important part of my sound and aesthetic!"
3. 3lau
"This piece has just so much significance for the music NFT world, because it has been a pioneer of the space alongside RAC and has sort of 'started it all' if you will, at least for me!"
4. Steve Aoki
"I really love this piece, obviously I've been following Steve Aoki since the early Dim Mak days and it feels great to see him releasing quality art, especially these pieces in collaboration with ghost in the shell concept artist Maciej Kuciara."
5. Flume
"I absolutely love Flume's music and visuals, and this piece just looks, sounds, and feels amazing to me!"
6. Jai Wolf
"Here's another collection I love, these graphics are everything!! Shouts to Jai Wolf for the amazing art!"
7. RAC
"I really love this piece, the video and audio combination really blends perfectly and I feel like it showcases how NFTs can provide a new type of experience for art."
8. Disclosure
"Of course I had to list Disclosure, I am such a massive fan and their collection, which is centred around the mask design feels really clever to me!"
9. Odesza
"This is another collection that I like a lot, I love how they have this theme running across the pieces, beautiful stuff!"
10. Polygon
"I love these pieces so much, I'm sort of tooting my own horn here but these mean so much to me! Polygon needs more love as an artist."
'I Found You' feat. Benjamin Ingrosso is out now. Listen here.
Explore the Vantage x Polygon1993: Digital Destiny Open Editions by Vantage & Polygon here.
Read next: Arca mints her first NFT, 'Rorscharch;KiCk'.