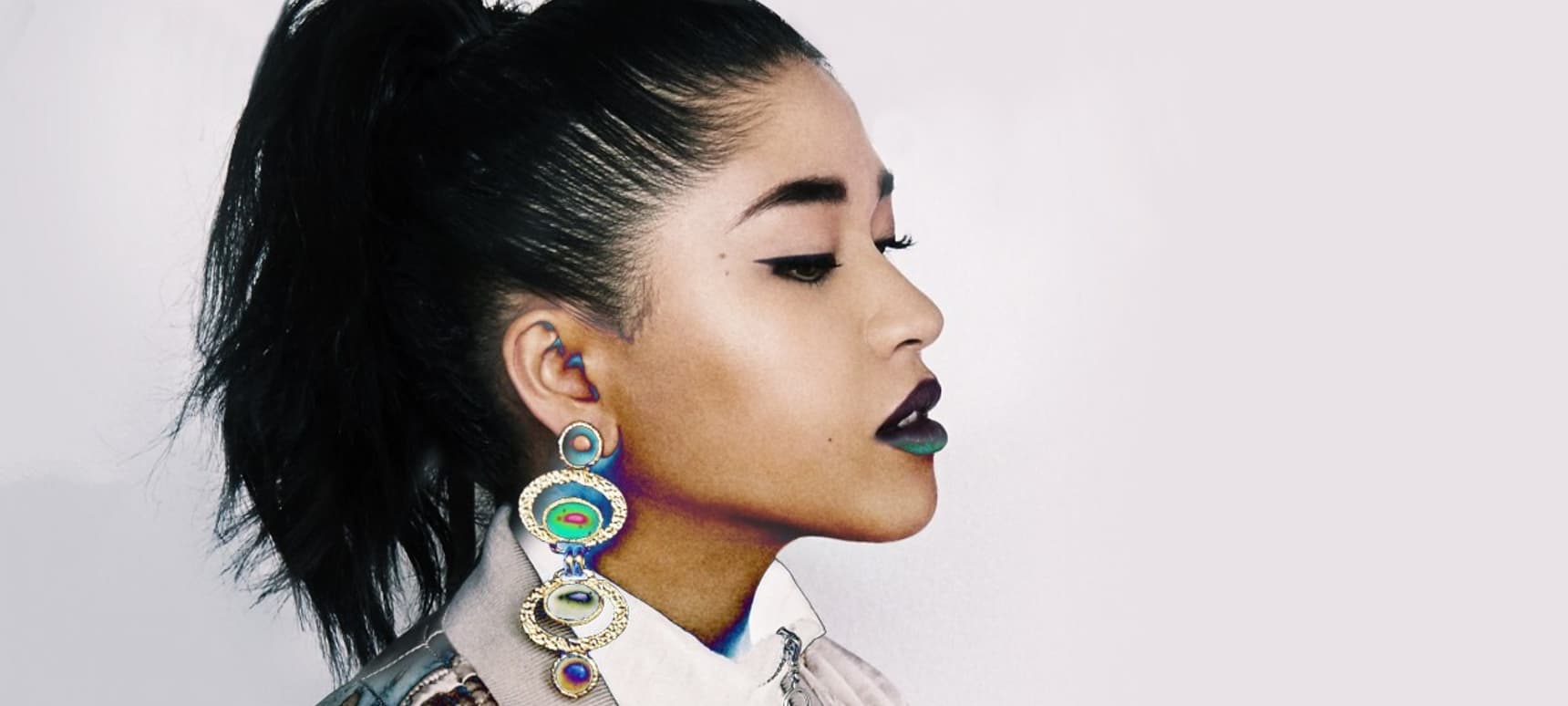 06.10.2016, Words by dummymag
The 10 best date night tracks, according to Maribelle
We first cottoned on to the Melbourne-based singer, songwriter, and producer Maribelle in early 2015 when she added vocals to Fly High Society boss SertOne's electronic pop ballad Lost + Found. Since then, she's dropped the infectiously catchy anthem About You with LA duo Penthouse Penthouse, dove a bit deeper into the night to collaborate with Ganz on Light Years, and then went full-throttle on her solo exploits by signing to Crush Club Records for her debut EP 'Overtake'. Featuring the razor-sharp pop-soaked Djemba Djemba produced single Shout, it sees the Australian breakout artist shine through with her arsenal of forget-me-not hooks and flawless delivery to show just how ready for mainstream domination she is.
Now, to put a cherry on the cake of a very eventful year, she tops off 2016 with a support slot on man-of-the-moment Kaytranada's Australian tour, which takes place from October 21st to 29th in Melbourne, Brisbane, Sydney and Perth, before hopping over to New Zealand for one night in Auckland. Hotting up for such a milestone event, Maribelle has soundtracked the perfect date night – from casually slipping on a bit of Glass Animals to the (private) victory dance, aided by the one and only SG Lewis.
Read through Maribelle's mood-for-love enhancing selections below, and listen seamlessly on our YouTube playlist (ideally, whilst lying on a bed of 1000 rose emojis).
Glass Animals Season 2 Episode 3
Maribelle: "Start it off easy – act like you've put on a random playlist and suddenly this adorable song happened to come on. Glass Animals never fail to spark the "What song is this?!" conversation. Especially with the iconic line: "My girl eats mayonnaise from a jar while she's getting blazed"."
Shura Touch
Maribelle: "Silken up the light conversation with a Touch. This has been my favourite song ever since it came out as it's the kind of song that automatically gives you heart flutters."
NAO Girlfriend
Maribelle: "Just to put the word "girlfriend" out there (like *hint hint*)."
James Blake The Wilhelm Scream
Maribelle: "The lights should be dimmed by now. If not, you're slippin'. Less is more with this beautiful track – take note."
LEISURE All Over You
Maribelle: "Because how true is the title?"
Robin Thicke Lost Without U
Maribelle: ""Can't help myself" would be the appropriate lyric here."
Daniel Johns Imagination
Maribelle: "Daniel John's 'Talk' album has to be one of the smoothest albums ever. You could probably play this whole album all night and be set."
D'Angelo Untitled (How Does It Feel)
Maribelle: "Another smooth track from another smooth album. Listen to the lyrics and feel some type of way."
dvsn Too Deep
Maribelle: "Self-explanatory."
SG Lewis & Dornik All Night
Maribelle: "The night has happened. You can do your victory dance now (in private)."
Maribelle's 'Overtake' EP is out now on Crush Club Records and she joins Kaytranada on his Australian tour from October 21st-29th, 2016.