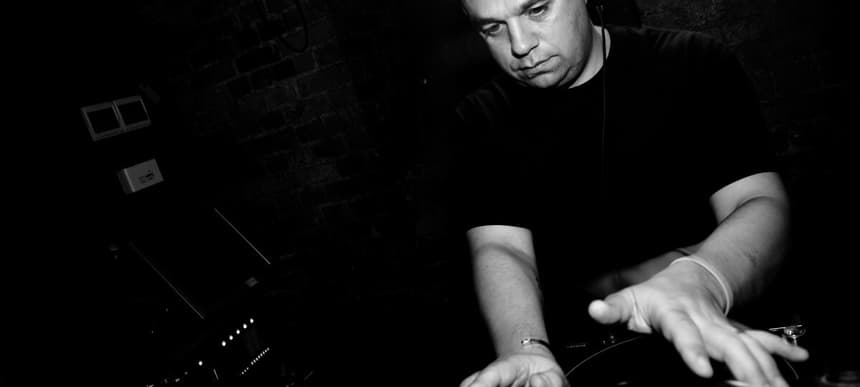 30.08.2016, Words by dummymag
The 10 best drum and bass tracks, according to Doc Scott
The drum and bass journey has been a long and winding road, which has witnessed its rolling style mutate from early rave to hardcore, then screw faced jungle-techno to tech-step, and all that falls in between – before transitioning to its current state as a UK born and globally loved genre.
Coventry born DJ and producer Doc Scott has been there from the beginning, and he's seen it all. Realising his true calling after seeing Grandmaster Flash on a news report at the age of 11, his obsession was fuelled by early electro records, sci-fi classics like Bladerunner, and '80s hip hop. However it was the discovery of a Detroit export in the late '80s that truly set Doc's fire burning, and that was techno. A love for Chicago house, New York garage and European techno soon followed, which then gave way to a homegrown hysteria – the rave scene.
Doc Scott became a regular headline fixture as the scene kicked off in the north, but dominating the clubs just wasn't enough. He took it one step further and decided to take some time in the studio, and armed with an Akai S950, he emerged with his very first release 'The NHS EP', which featured the soon-to-be rave anthem Surgery. One of many to come, he has since put on records on Reinforced Records and Goldie's Metalheadz, as well as setting up his own outpost 31 Records in the mid '90s where he moonlighted as Nasty Habits to release one of the genre's defining tracks, Shadow Boxing.
Still going strong over 20 years later, 31 Records returns in September with a release from mysterious producer Hidden Turn. The mysterious Brazil based Mancunian came to Doc Scott's attention with his track Big Dirty, which was ultimately released on his label in 2014. Back for the third time on 31 Records, he debuts his first full length project, 'The Ride' LP.
To celebrate his label's upcoming release and Doc Scott's fruitful career, the drum and bass demi god shares some of his favourite drum and bass tracks over the genre's impressive lifespan. Read through Doc Scott's selections below and listen seamlessly via our YouTube playlist.
Dillinja Threshold
Doc Scott: "I could pick 20 Dillinja tunes here but this one for me is perfect, as it has been in my DJ sets for 20 plus years and still devastates raves!"
LTJ Bukem Take Me Away
Doc Scott: "I had this on dub plate for years, it's one of my most prized possessions."
Goldie Kemistry
Doc Scott: "One of the most emotional drum and bass tunes ever made. Beautiful."
Foul Play Being With You
Doc Scott: "One of the first drum and bass tunes I can remember that blew me away technically, as well as musically."
T Power The Mutant Remix (Trace remix)
Doc Scott: "Absolute monster and game changer, which reinvented drum and bass as we knew it."
Krust True Stories
Doc Scott: "I had this on dub plate for years too. It sounded futuristic in the '90s and still does 20 years later."
Photek T-Raneon
Doc Scott: "I wish I wrote this tune. Sci-fi drum and bass from the master."
Marcus Intalex & ST Files How You Make Me Feel
Doc Scott: "Another game changer that took drum and bass on to a whole different direction. An incredibly important tune."
dBridge Wonder Where
Doc Scott: "Quite simply one of the most stunning drum and bass tunes I have ever heard."
Instra:mental Watching You
Doc Scott: "This tune shows us what can be achieved in drum and bass, and it's breathtaking."
Doc Scott releases Hidden Turn's 'The Ride' LP on 31 Recordings this September 23rd.