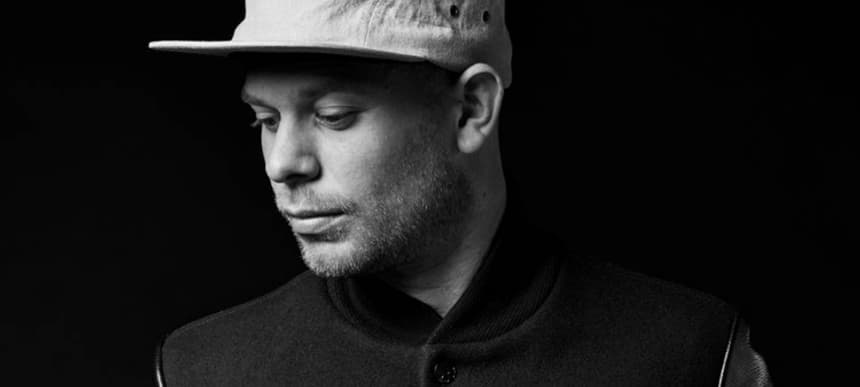 11.03.2015, Words by dummymag
The 10 best Dutch house/techno tracks, according to Tom Trago
For better or worse, the Netherlands will probably always be known as the country that gave the world gabber and Afrojack when it comes to electronic music. But true heads recognise it as the land of Hague electro, Legowelt's paranormal techno, labels like Clone, Rush Hour, and M>O>S, and clubs like the dearly-departed Trouw.
One regular fixture on Amsterdam's club circuit is Tom Trago, a DJ, musician, and live performer who has released three full-length albums, collaborated with artists as diverse as Romanthony, Steffi, Tyree Cooper, and Bok Bok, and put out stone cold classics like Use Me Again. Anybody that's followed Trago's career will know that he reps his home country hard – Voyage Direct, his label and party, takes a Dutch focus with its signings, and has put out records by residents such as Aardvarck, San Proper, and Boris Werner.
It's only fitting, then, that as Tom Trago releases Hidden Heart of Gold, a 13-minute epic and his first solo single for the label since 2013, he should put together this list showcasing some of the best artists to come from the Netherlands. Legends like Steve Rachmad, Orlando Voorn, and Legowelt are all here and accounted for, but there are enough underground goodies for newcomers to sink their teeth into, many of whom are close associates with Trago and Voyage Direct.
01. Dexter I Don't Care
Tom Trago: "This was the first Dexter release on Klakson, a label he runs with Awanto 3 and Steffi. There is so much weird funk in this track that I keep on playing it over and over. A record that gave Dexter his signature sound."
02. Basic Bastard Take Me Away
Tom Trago: "Amazing vibes going on in this track – flutes, mixed up with the sort of techno funk that only Orlando Voorn was able to do. A special record to me, done by an absolute hero in Dutch dance music."
03. Kid Sublime Keep On Doing
Tom Trago: "The entrancement of this Arthur Russel loop is just magic. And when the chords are laid down I still get the chills. A perfect example of a minimal house production where all elements are in perfect harmony."
04. Sterac Astronotes
Tom Trago: "Steve Rachmad must have one of the largest discographies as far as Dutch electronic producers go. I am a big fan of him. This track is from 1995, but still sounds so future to me. He also inspires me to just go on and develop my sound further every time."
05. Newworldaquarium Trespassers
Tom Trago: "A deeeep and looong house burner. An Amsterdam underground hit by NWA. I love how his records sound so stripped down and simple, but if you listen close there is a lot happening."
06. Legowelt DX Days
Tom Trago: "One of the first Legowelt records I bought. Later on I found out about all the aliases he uses. He is another Dutch producer with a deep and long catalogue. I'm happy that we are allowed to release his music under his House of Jezebel moniker on my Voyage Direct label."
07. Taras Van De Voorde & David Vunk Need You Tonite
Tom Trago: "A more recent record, this was released last year on David Vunk's label called Moustache. There are also two great remixes of this record by ROD and Alden Tyrell."
08. Rednose Distrikt Zmit
Tom Trago: "These guys taught me how to work the MPC2000, they actually got me into making music. A crazy crew that consisted of three members (Aardvarck, Awanto3, and Kid Sublime). They would mix techno with jazz, and afrobeat with hip hop. A very big influence on me in my earlier days."
09. Maxi Mill Lost & Found
Tom Trago: "I first heard this when Maxi Mill played it to me in his studio. I realized that it was something special. He actually forgot that he ever made it, so when we discovered it there was extra pleasure in listening to it, releasing it on Voyage Direct was the next logical step."
10. Alfabet Roundabout
Tom Trago: "Together with Awanto3 I made this record when we had locked ourselves in an abandoned hotel nearby the sea. It represents those long nights that would progress into days and days back into into night. And it all just goes round and round and round."
Voyage Direct released Hidden Heart of Gold on March 9th 2015 (buy).