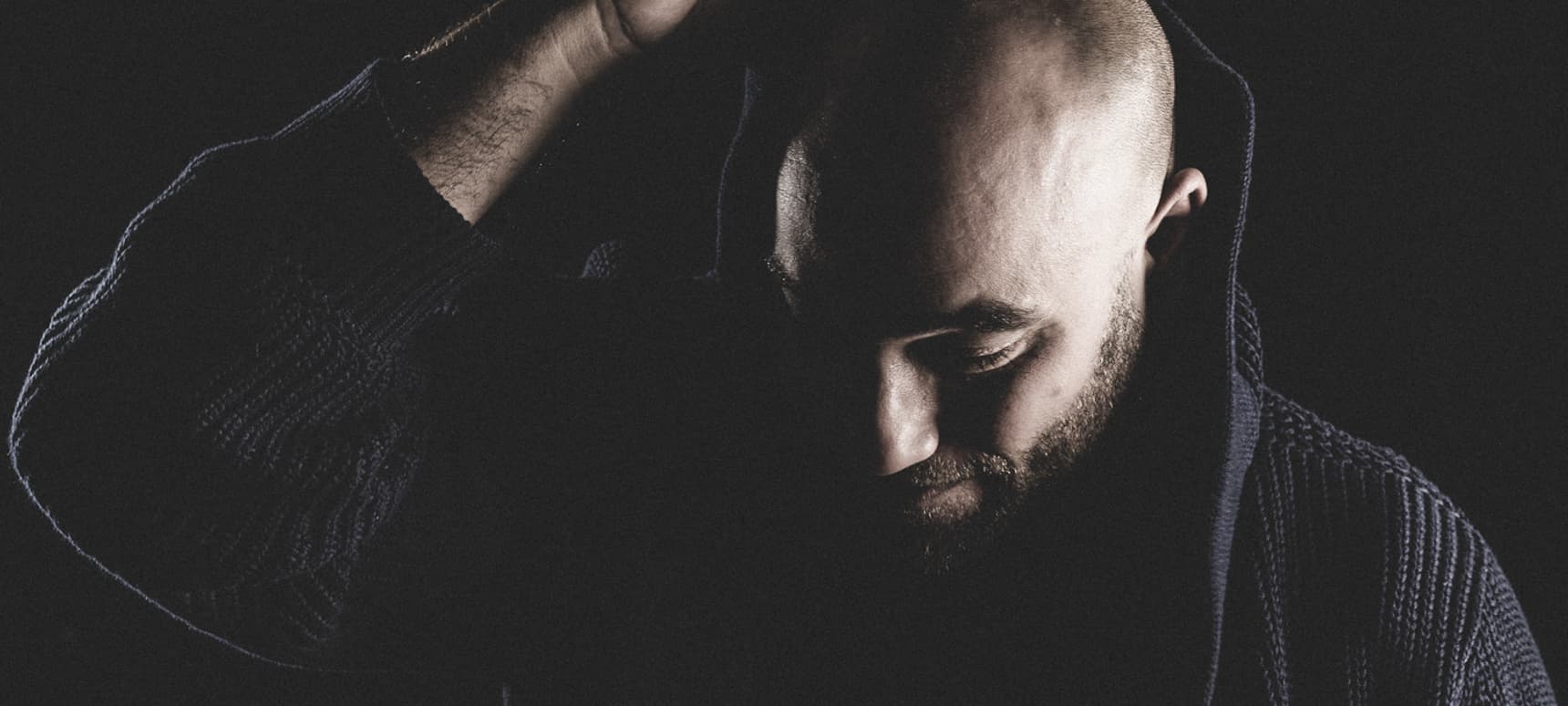 20.01.2016, Words by dummymag
The 10 best end of night classics, according to Jesse Rose
A musical institution in his own right, Jesse Rose was born in Ladbroke Grove but his escapades have taken him all over the shop. Moving to Bristol in the '90s, he spent some of his formative years immersed in the city's close knit scene before coming back to the big smoke. On his return, he struck up a friendship with multi-tasking, eclectic producer Dave 'Switch' Taylor. Switch was the catalyst in Rose's transformative switch from DJ and producer, with their collaborative releases catching the ear of Derrick Carter and subsequently finding their way onto his Classic imprint. Since then he has produced over 100 tracks on labels including Get Physical, Junior Boys Own and Simple, and recorded over 100 remixes for dance music royalty such as Masters At Work, Armand Van Helden, Kevin Saunderson, Underworld and Childish Gambino.
In the late '90s, he admits visiting the building site of Farringdon's soon-to-be legendary late-night haunt, fabric. He contacted the booking team and managed to secure himself casual sets at the club, filling in for residents and guests if they became unavailable. Rose soon climbed the ranks, finding himself being booked as a DJ in his own right and becoming a regular fixture on fabric listings. Continuing the relationship for over two decades- long distance may we add, as he now lives between LA and Barcelona- Rose is about to cement himself the fabric hall of fame with his addition to the prestigious FABRICLIVE series. Coming in at number 85 the compilation is a child of the world: mixed in New Jersey, Los Angeles, and Sydney.
As true UK house music pioneer and one of the best selectors in the game, we asked Jesse which tracks worked as the cherry on the cake of his high powered sets. From cuts that age like a fine wine, or even jubilant wedding jams, here are a selection of the producer's favourite end of the night classics.
01. Mr. Fingers Can You Feel It
Jesse Rose: "It's strange to me that a lot of people think of a last record as some massive anthem that everyone goes mental to…head bashing and pogoing. To me, the last track is something to leave a special feeling with the crowd – a track they can move to, or give the person they've been dancing with all night a massive hug goodbye. Mr. Fingers' Can You Feel It will always be that perfect kiss goodnight."
02. Lood feat Donell Rush Shout N Out
Jesse Rose: "The fact it has a perfect a capella intro and vocal from Donell Rush has always made this a go to last track since I got it in 2006. He passed away six days after recording the vocal and you couldn't have left this world with a sweeter goodbye."
03. Isolée Brazil.com
Jesse Rose: "This is the perfect choice for finishing at a club like Robert Johnson. You've just played for maybe five or six hours and now the sun is up and everyone is at least slightly tripped out."
04. Lionel Richie All Night Long
Jesse Rose: "What can you say about this one? From the deepest club to your best friend's wedding, this jam always goes down."
05. Underground Solution Luv Dancin
Jesse Rose: "In my option the best record Roger Sanchez has ever made. Just a super classy house track that has worked since the day it came out."
06. Chasing Kurk From The Inside (Henrik Schwarz remix)
Jesse Rose: "So many vibes inside this remix. Henrik showing the class as he always does."
07. A Guy Called Gerald Voodoo Ray
Jesse Rose: "Proper classic, I can't really say much more. This track is like a great red wine, it just gets better and better with time."
08. DJ Markey Samba
Jesse Rose: "I have to contradict myself here, as this is surely not a slow one. I just love the soul of the record and how unexpected it is for me to play this."
09. Kerrier District Techno Disco
Jesse Rose: "In fairness it only came out last year but this cheeky little bootleg has got so many disco good times inside. I'll be finishing my sets with it for a long time."
10. Jesse Rose feat Seven Davis Jr It's Not Over (Synthapella)
Jesse Rose: "Not officially out yet, apart from the synthappella version taken from my fabric compilation. Seven sent me the vocal back and I knew I'd be a playing this for years to come. A special sunrise or end of night vocal from Seven, laid down over a really simple groove."
Jesse Rose will launch FABRICLIVE 85 at fabric on February 5th (info). Listen to Jesse's selections seamlessly via our YouTube playlist.