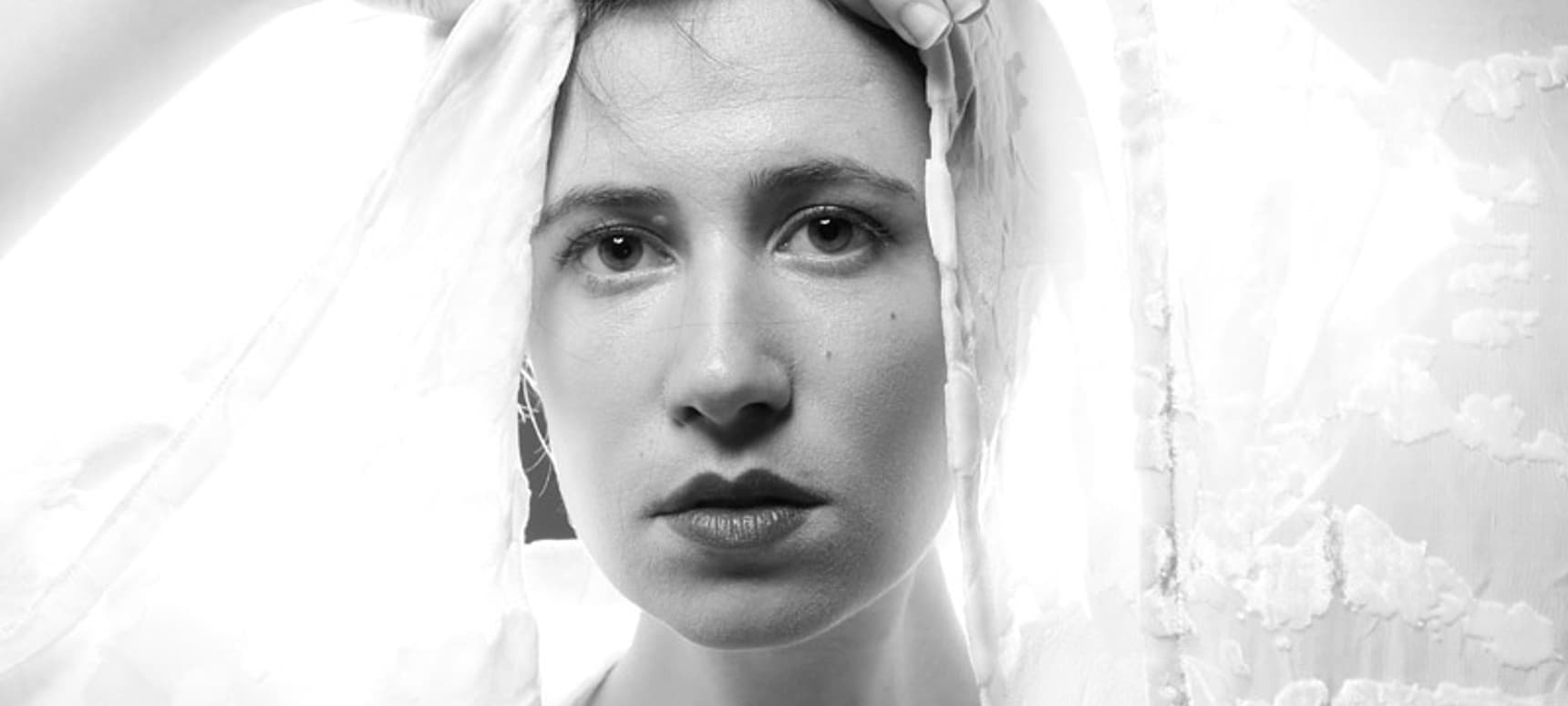 14.04.2015, Words by dummymag
The 10 best experimental vocal tracks, according to GABI
Gabrielle Herbst's 'origin story' is certainly a lot more interesting than most new musicians we encounter: she studied Balinese dance and gamelan in Indonesia, where she also learnt the clarinet and piano, before moving to New York to study voice and composition at Bard College.
Her experiences writing opera for chamber orchestra and mixed instrumentation there led to her developing shorter vocal compositions under the name GABI, the name she used to release her debut album, 'Sympathy'. 'Sympathy' finds its home on Software, the record label established by Daniel Lopatin (aka Oneohtrix Point Never), who contributes additional production to the album alongside Paul Corley.
Across the nine tracks that make up 'Sympathy', you'll hear viola, violin, electric guitar, piano, trombone, and percussion, but the one constant is GABI's primary instrument – her voice. Breaths, stutters, and vocal pads form the bed of her compositions, which take on the songwriting forms of modern pop music as much as they do contemporary classical.
Following the release of 'Sympathy', GABI has compiled a primer on the sort of experimental vocal styles that informed the album's creation, with the bold (and perhaps unlikely) crossover successes of Laurie Anderson and Antony Hegarty sitting alongside the work of newer experimental artists like Holly Herndon.
01. Morton Feldman Three Voices for Joan La Barbara
GABI: "One of my favorite pieces of all time. The very precise rhythmic layering of voices is memorizing, almost trance-inducing. The vocal additions and subtractions come and go in one seamless gesture displaying the capabilities of the human voice in texture, layer, and choir. Leaves me breathless."
02. Laurie Anderson O Superman (For Massenet)
GABI: "The eerie unfolding of a story through text sung in a singsong voice. A revolutionary use of Sprechstimme. The repetitive rhythm of the voice acts as the anchor of the song while being meditative and perfectly placed."
03. Billie Holiday All Of Me
GABI: "Billie Holiday was one of my earliest inspirations. Her phrasing, vocal timbre, and conversational approach to singing was both revolutionary and completely unique. Her approach to the voice has inspired countless singers and tells us that being unique is more special than singing in a 'learned' and 'proper' way."
04. Björk Sun In My Mouth
GABI: "Björk has become larger than life through her voice. She pushes the boundaries of genre, melody, and vocal expression. It's pretty much impossible to not stop what you are doing and give all your attention to her crystalline voice."
05. Meredith Monk Scared Song
GABI: "The way that Meredith Monk takes words and pulls the meaning out of them through vocal melody and texture is fascinating. The expressive, soaring qualities in her voice are beautiful, desperate, and terrifying all at once."
06. Holly Herndon Chorus
GABI: "The way she splices voices into multi rhythmic animals is amazing. The melody is displaced into many separate voices all coming together to create one cohesive gesture. It reminds of a stream of minnows traveling together – many tiny, disparate voices creating one powerful whole."
07. Olivier Messiaen Action de Graces
GABI: "Messiaen truly found a way to make the human voice sound like a bird. His vocal writing is modal and the rhythm is constantly fluctuating. I performed this piece in college and it is challenging as a vocalist but incredibly satisfying. I also love his use of melisma – stretching out a single syllable of text over the course of a longer melody."
08. Maja Ratke Wintergarden
GABI: "Maja Ratkje is completely majestic. Angelic, droney vocals, mixed with vocal percussive textures, animal screeches, squealing, and screaming alongside dislocated poignant text: You can trust me. My favorite moment is the very end of the song where she asks, Tell me darling, did you taste his food?"
09. Joanna Newsom Occident
GABI: "I can't stop loving Joanna Newsom's music. So raw, unlike anyone else. You can feel her blood and guts and heart all at once in her voice."
10. Antony and the Johnsons Epilepsy Is Dancing
GABI: "Antony's voice really sounds like on one else. So sensitive, intimate, fragile. His songs are stories he tells with the vibrato of his voice – its quivering swells and decays."
Software released 'Sympathy' on April 7th 2015 (buy).