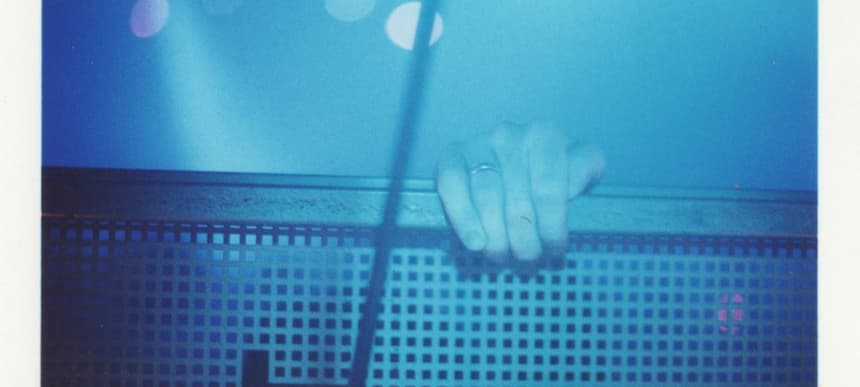 25.02.2016, Words by dummymag
The 10 best fabric DJ sets, according to Eats Everything
A renowned name in house music, Eats Everything has come a long way since getting his hands on a set of decks at the tender age of 12. Maintaining a weekly attendance at Bristol nightspot Lakota and discovering DJ powerhouses like Carl Cox and Jackmaster Funk shaped his productions, which have since been released across heavyweight labels such as Catz 'N Dogz's imprint Pets, Jamie Jones' Hot Creations, VonStroke's Dirtybird, and Method. On the back of his infectious output, Eats Everything has successfully forged his way on to the clubbing circuit, debuting at fabric back in 2011 and becoming a regular fixture ever since.
Fast forward five years and in true Eats Everything fashion, he kicked off his year with bang, cementing his relationship with the London clubbing institution by joining their prestigious compilation series. 'fabric 86' is a compilation of Eats' favourite fabric tracks, which he states, "have had some kind of meaning to me and I have played every one of them at fabric. Some are old, some are new, some are bangers, some are groovers, some are trippy, some are euphoric, but they are all 'fabric records' and that's what this mix is all about." Eats finishes by saying he hopes listeners enjoy his selections, and with a tracklist ranging from Mosca to Miss Kittin, we don't think it'll take much effort.
Taking his theme a step further, Eats Everything has selected his favourite fabric sets of all time exclusively for us. A mammoth task journeying through a memory bank of first plays, warm-up sets, career highlights and all-time personal favourites – Dan Pearce's selections range from DJ sets that he enjoyed as a lowly raver, right through to becoming a pivotal member of fabric's billings as Eats Everything.
Read on for some throwback fabric flyers, archive photos, and even a live recording from X-Press 2's set at the club's World DJ Day in 2002.
Dave Angel at fabric in February 2001
Eats Everything: "This was one of the first times I went to fabric, whilst the club was still at the start of its life. It blew me away."
Carl Cox at fabric in 2002
Eats Everything: "Carl is one of my personal heroes, and he was in his element. This was the first time I heard Blubba Boy's 50000 Watts!"
X-Press 2 at fabric's World DJ Day in March 2002
Eats Everything: "It still stands out in my mind. Craig Richards was also mint that day."
Jamie Jones live at fabric in 2009
Eats Everything: "Jamie played a live set in 2009 where he used a mic, sung into it, and then played it back."
Claude VonStroke at fabric in 2009
Eats Everything: "He dropped my remix of the iconic Adam F's Circles at 7am when I was still at the start of my career. That was incredible."
Craig Richards at fabric in June 2015
Eats Everything: "I remember his set as he played right before me in Room 1, back in June 2015. There was no break in the rhythm, just constant beat and grooves throughout."
Tom Trago live at fabric in May 2013
Eats Everything: "This was the first Edible party we did in Room 2 and he smashed it."
Terry Francis at fabric in 2014
Eats Everything: "Back in 2014, warming up Room 2. The room is built for techno and Terry always plays the perfect warm up sets in there."
Mathew Jonson live at fabric's 10th birthday in 2009
Eats Everything: "There was a huge line-up that night, but Mathew's set is the one that still stands out in my mind."
Zip at fabric's 14th birthday in 2013
Eats Everything: "The night was incredible and Zip never fails to play amazing records."
Eats Everything's compilation 'fabric 86' is available now (buy).