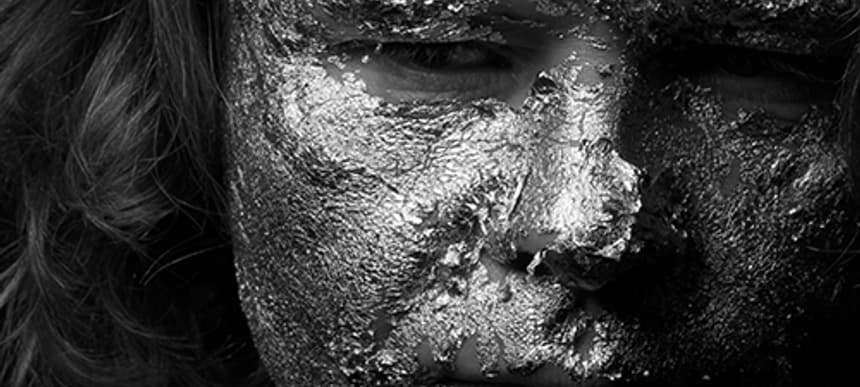 20.12.2017, Words by dummymag
The 10 best strange classics from Finland, according to Kaukolampi
Timo Kaukolampi has headed up underground Finnish music for decades, playing in techno group KXP as well as punk and new wave bands including The Lefte Handed and Motiiv:Tuntematon. After twenty years, he released his debut album, 1, earlier this month, exploring what he calls the "dark side of new age music", through metal electronics and corroded kick drums, with track titles like 'Three Legged Giant Centipede' and 'Public Execution of the Nodded Lotus Eater'. Wild names, if you ask us. With this in mind, he sat down with us and took us on an adventure through his homeland, selecting ten songs from eras gone by that have entertained both musically and with their titles. Prepare to enter an alternate universe…
Aavikko – Alas Volgaa
Kaukolampi: "Good to start this list with Aavikko. Getting our toes wet in the pool of obscure and wonderful silt of Finnish bedroom artists, outcasts, pioneers and weirdos. Legends from Siilinjärvi, near Kuopio. Tomi from K-X-P is drumming here. 'Alas Volgaa' would translate to 'going down River Volga'. Bad Vugum release from 1996."
The Leo Bugariloves – Absoluuttinen Mies
"Also on Bad Vugum, The Leo Bugariloves. Läjä Äijälä just got voted as the most legendary person from Lapland. He is a legend. A man of many releases. Nowadays playing his modular system and vintage "The Wasp" synth with his band The Kolmas, that is really good live, like early Panasonic. This track from 1992."
Buddhas of Golden Light (1984) Pekka Airaksinen
"Legend tells that Pekka Airaksinen made this record in 1984 where he took some Buddhist holy texts, made mathematical calculations based on them and then programmed Roland TR-808 based on these sacred numbers. Drum voices represented elements like earth, water, fire and air. Result is legendary and this record is a timeless classic."
Oiling Boiling – Cyclops Dance
"Another timeless classic. This I must add to every list I ever make. Originally on "Matti Oiling: Two Faces" in 1977. Pretty standard jazz record. Last track of the album was this weird, funky and amazing Synare synth percussion jam. Sähkö Recordings re-released this with a remix, so did UK City Rockers."
Billy Boys – Bladerunner
"Another Läjä Äijälä classic from the 80's. Vocals are… Well… That is not any known language, not Finnish that's for sure! Is he possessed by some old Mesopotamian Pazuzu? Almost like Terveet Kädet with a drum machine."
Johnny Spunky – Zonked on Your Zazzle
"A little bit of a softer touch here – Johnny Spunky aka Juha Kaarsalo. This was made in 1989 and taken from the My Second Coming 7" EP. Finglish (Finnish + English) vocals are great. I don't get any of it, but who cares?! Great song."
Keuhkot – Musiikkia Konduktöörivaunuihin
"'Keuhkot' means 'the lungs' in Finnish. This is a Bad Vugum label classic from 1989. So weird this 7". I have no reference what so ever what all this is about. When he plays live he wears this DIY microphone stand/suit/light system on his shoulders so the light points on his face. Once he played in Tavastia club, Helsinki, and his hand caught on fire. Put this track on your chillum and smoke it!"
Talaskangas Rap
"OK…This must have been made in like 1990 or so. Actually these are pretty big artists rapping against clearcutting of the Talaskangas Forest. Pretty beautiful idea that translates into this obscure mix of chainsaw effects, general MIDI sounds and nasty screaming in Finnish. I like the attitude, chapeau! The track itself is horrible, I don't know why I share this with you. Maybe because I love forests and I'm against clear-cutting."
Argon – Venuksesta itään
"Argon and Organ. Argon was a duo and became Organ later when they hired more synth players. You can say this is our Kraftwerk. Great production. Great song from the futuristic year of 1981. 'Venuksesta itään' means 'East From Venus'.
Finntengs – Take Me Sleng Teng
"Something more recent to finish this random list with. Finnhits was a series of LP's in the seventies with the most popular pop songs and schlager. 'Sleng Teng' is the first digital dance hall rhythm from Jamaica made with Casio MT-40.
Check out Dummy's curated playlists on Spotify.