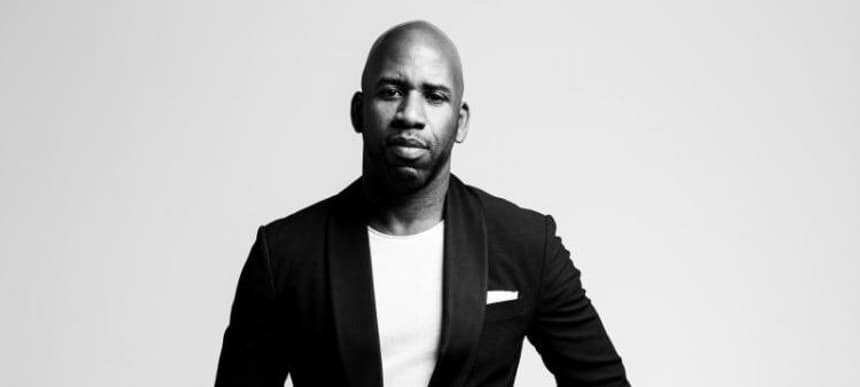 05.11.2018, Words by dummymag
The 10 Best Forgotten UK Garage Gems, according to DJ Spoony
Including Ordinary People, Dubaholics and Craig David...
A pioneer in every sense of the word, DJ Spoony is central to the UK garage story. Having helped birth the genre and champion it through to its height, the Hackney-born DJ shot to fame as one of Dreem Teem, before gaining a residency on Kiss FM, and in turn producing some of the genre's formative moments – contributing 20 years of service to UK music in the process.
Ahead of his Garage Classical show taking place in London next month, where he's joined forces with the 36-piece Ignition Orchestra to perform renditions of classic UKG anthems, Spoony has listed his ten favourite gems from the genre that have, for whatever reason, fallen under the radar…
–
1. M&S ft. Jay Ella Ruth – 'Keep On (Tuff Jam UVM Dub)'
"One of them 'if you know, you know' tracks. Underrated one of my faves from Tuff Jam. It's a roller with a non-stop groove."
2. Dubaholics – 'Keep On Lovin''
From the golden era of UKG. A full vocal track that reminds me of summertime. One of them 2-step tracks with the energy of a 4/4. Brilliant.
3. MVP – 'Pray (Dreem Teem Remix)'
"This we did initially as a dubplate for ourselves and then by public demand did a few white labels. Would be in my top five of our remixes."
4. Ordinary People – 'The Message'
"No self-respecting lover of UKG shouldn't have this in their collection. This is a timeless work in my opinion. A track that other DJs request."
5. Collective Effort – 'It's Just A Feeling (aka Catch ft. Memzee)'
"Catch actually struck gold here. I get goosebumps when I listen to it. Just when you're about to fall in love with the production you hear Memzee's voice. It's a wrap. A truly brilliant track from the genre."
6. Guy S'mone – 'You're Mine'
"MJ Cole on the buttons of this one. As with all his productions the music is of the highest order. This has anthem status in the scene. Watch the whole club sing along if you play it."
7. Craig David ft. Artful Dodger – 'Something'
"In my top three Craig tracks. This emerged before 'Born To Do it' so got left in the whirlwind of what came after. Original Dodger killed it."
8. Templeton Peck & EFJ – 'Fever'
"Another club banger. The man behind 'Fly Bi' T Bone with this UKG meets funk meets jazz offering. I was, AM all over this tune. Pure energy from start to finish."
9. Zed Bias – 'Been Here Before'
"We signed this to 'DJ's For Life' as soon as we heard it. Zed Bias is one of the best to come out of the scene and having him on our own label was a coup. The eerie start to the cutting snares… and when that bassline drops…"
10. M.A.D Productions ft. Carroll Thompson – 'Too Late'
"A personal fave. A powerplay. Timmi and Mikee one day had my copy as i played this in EVERY set. Carroll is a legend. And for the production so a M.A.D (Mark Yardley and Darryl B)."
Garage Classical takes place on Friday 14th December at London's Eventim Apollo – find tickets here.