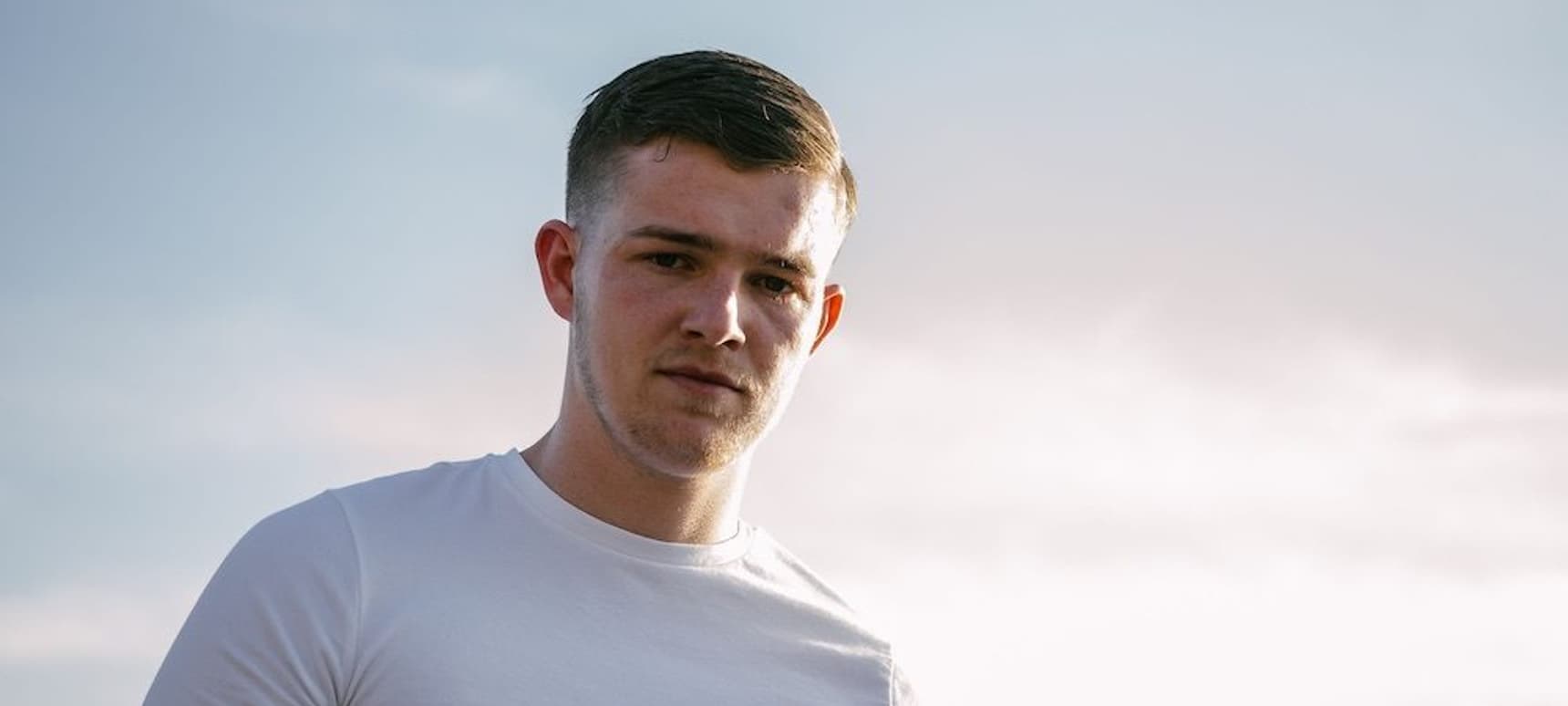 27.09.2021, Words by Maisie Goulsbra
The 10 Best French Hip Hop Songs, according to French The Kid
"There are so many talented French rappers, yet they all seem to manage to carve out their own signature sound."
Bilingual Romford rapper, French The Kid, is known for drill tracks like 'Can't Feel My Face' and 'Essex Boys', plus some impressive freestyle mixtapes, for instance 'Broken Lives & Stolen Pads'. Back in the UK after spending his teenage years in South West France, he began putting out music on Soundcloud. Since his breakout track 'Bella latina', French The Kid has developed a sound utilising his French tongue, and adding melody to what he describes as straight-up rap.
At 21 years old, he's amassed a cult following that resulted in his GRM Daily Duppy, becoming one of the platform's most viewed debuts of all time. That brings us to his most recent release, 'Thrill' – a drill track with a twist, for which he teamed up with film director Teeezy to capture a beautifully dreary British suburbia for the 'Thrill' music video.
The new single's poignant instrumental crafted from sampling strings and keys is the foundation for French The Kid to present his lyricism, which is split between a hook which he sings, and an outro delivered in French. His feisty bars flit between recklessness, arrogance, and pain, touching upon all the different dimensions of his identity – including the Irish on his mother's side. French The Kid's demeanour is one of gratitude to his own roots, and the foundations that his musicianship was built on. With much more music on the way, he has selected 10 of his favourite French Hip Hop songs and tells us what it is he likes about them below.
1. DA Uzi – 'La vraie vie'
"I love that the chorus and verses are distinctive in the song. It's pretty intense, but still clear enough to follow it. I really like the video too, it's simple but effective – the way it's been shot and the sense of movement you get with the train."
2. PNL – 'Naha'
"This song hits deep, PNL's lyrics really tell a story. I love the way you can speak about something impactful, but still make it easy to listen to. I always come back to this record."
3. PNL – 'Au DD'
"I like the instrumental in this song, I think it takes it to another level. Good melody choices too. French artists always keep the melodies fresh."
4. Heuss L'enfoiré – 'L'enfoiré'
"The beat matches so well with his flow. I feel like you don't even need to understand French to love this song."
5. Kaaris ft. Future – 'Crystal'
"I really like how Future and Kaaris worked together on this song, the contrast between the two artists really works well. I sometimes feel like you can tell when two international acts have worked together and they're not necessarily feeling it. But this really feels like a vibe."
6. Freeze Corleone – 'Freeze Raël'
"I've always been a fan of Freeze. He's very talented and real with it. I like how the song is a slower tempo, but he catches it really well."
7. Niska ft. Guy2Bezbar – 'De bon matin'
"Niska is dope! One my favourites. This is a wicked video with a big hook. It's fresh. Different flows and the beat goes hard."
8. Gazo ft. Freeze Corleone – 'Drill FR 4'
"Both acts are killing it at the moment. I just enjoy hearing them together. Their sounds compliment each other and you can't beat a dark drill beat!"
9. Freeze Corleone – 'Hors ligne'
"Really like the beat – it reminds me of English drill a little. But he's able to pull out melodies that we don't hear here much. As I said, I'm a Freeze fan, so I ain't surprised."
10. Maes – 'Street'
"Maes always keeps it wavey. Easy listening and strong videos. I think his sound works for the casual listener too. There are so many talented French rappers, yet they all seem to manage to carve out their own signature sound."
Stream 'Thrill' on your preferred service here or watch below.
Read next: The 10 Best French Rap Tracks, according to Para One.