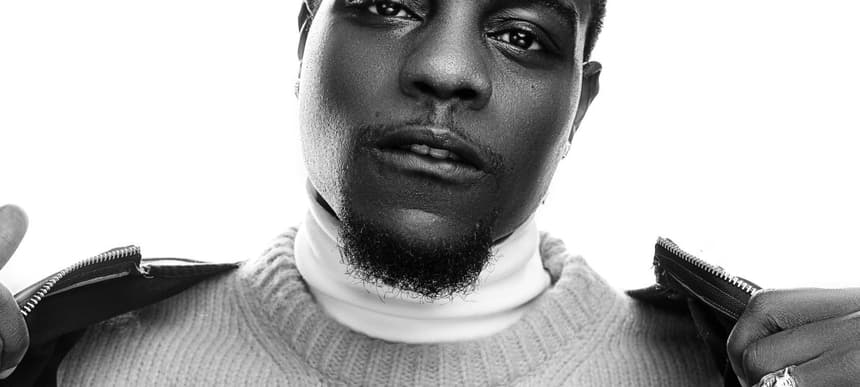 23.11.2021, Words by Maisie Goulsbra
The 10 Best Fújì Artists, according to L.A.X
"This is my Mum's favourite artist of all time."
Afrosoul artist L.A.X was born in Nigeria and makes music that spans Afrobeats, dancehall and amapiano. Winner of Nigerian Entertainment Award for 'Diaspora Artist of the Year', he's also known for trend-setting dance moves aligning with his musical releases.
He's worked with Tiwa Savage, Mr Eazi, Maleek Berry, Simi and in 2013, he teamed up with WizKid to release a string of collaborative tracks including 'Caro', 'Ginger' and 'Nobody'. His own label Rasaki Music was launched in 2016 and his esteemed sophomore album 'ZaZa Vibes' dropped in 2020. As a body of work it expressed the love and appreciation of the African Woman. Now L.A.X is gearing up for the release of its deluxe edition.
Effortlessly moving between club bangers and sensual serenades, the updated edition of 'ZaZa Vibes' will include summer anthem 'Faster', an all-Columbian remix of his breakthrough track 'Sempe' and a collaboration with Afrobeats leader Bella Shmurda on 'Ayaya'.
Back in the UK for the first time since the pandemic, he's been working on new music with Not3s and Pa Salieu and has found the time to sit down with Dummy to talk about his favourite Fújì Artists. A genre that came from improvisational wéré music, which L.A.X was listening to since he was 5, as it was playing in the car as a child. Read on to find out his selections.
1. K1 De Ultimate
"K1 is someone I started listening to very early in my life, my driver as a child used to play K1 all of the time."
2. Ayinde Barrister
"This is my Mum's favourite artist of all time so growing up I would always listen to Barrister."
3. Wasiu Alabi Pasuma
"As I grew older I started to look for Fuji artists myself which is when I found Pasuma – I love his melodies and the husky
sound of his."
4. Saheed Osupa
"Again I found Saheed growing up, I like his music because of his lyrics which have a lot of depth, I admire the way he talks about real life situations."
5. Adewale Ayuba
"Ayuba has a very happy tone to his music and it's very danceable that provides a 'no stress' feeling..its something that you can easily dance to."
6. Salawa Abeni
"Salawa is very very close to my family, she is my mums friend and again I listened to a lot of her music when I was growing up so it gives a nostalgic feeling."
7. Obesere
"He's a funky guy, very fashionable and appeals to the youths because of his style, his music is very energetic and danceable which is why I like it."
8. King Sunny Ade
"Sunny Ade is a classic man, he has a very unique dance style, everyone likes him too. His music is soulful and has beautiful, melodic guitars which is my favourite instrument."
9. Miriam Makeba-Malaika
"Amazing Fuji artist, love the sonic of his voice, his very rusty and husky voice which is something I look for."
10. Ebenezer Obey
"Another friend of my families, we used to go to his house on Christmas Day. I fell in love with him because of the family and the music is amazing, very musical, the keyboards and guitars all sync together."
Visuals for 'Faster' just dropped – watch below.
Pre-Save 'ZaZa Vibes' (Extended Version) here.
Read next: The 10 Best Old School African Music Edits & Remixes, according to Themba.