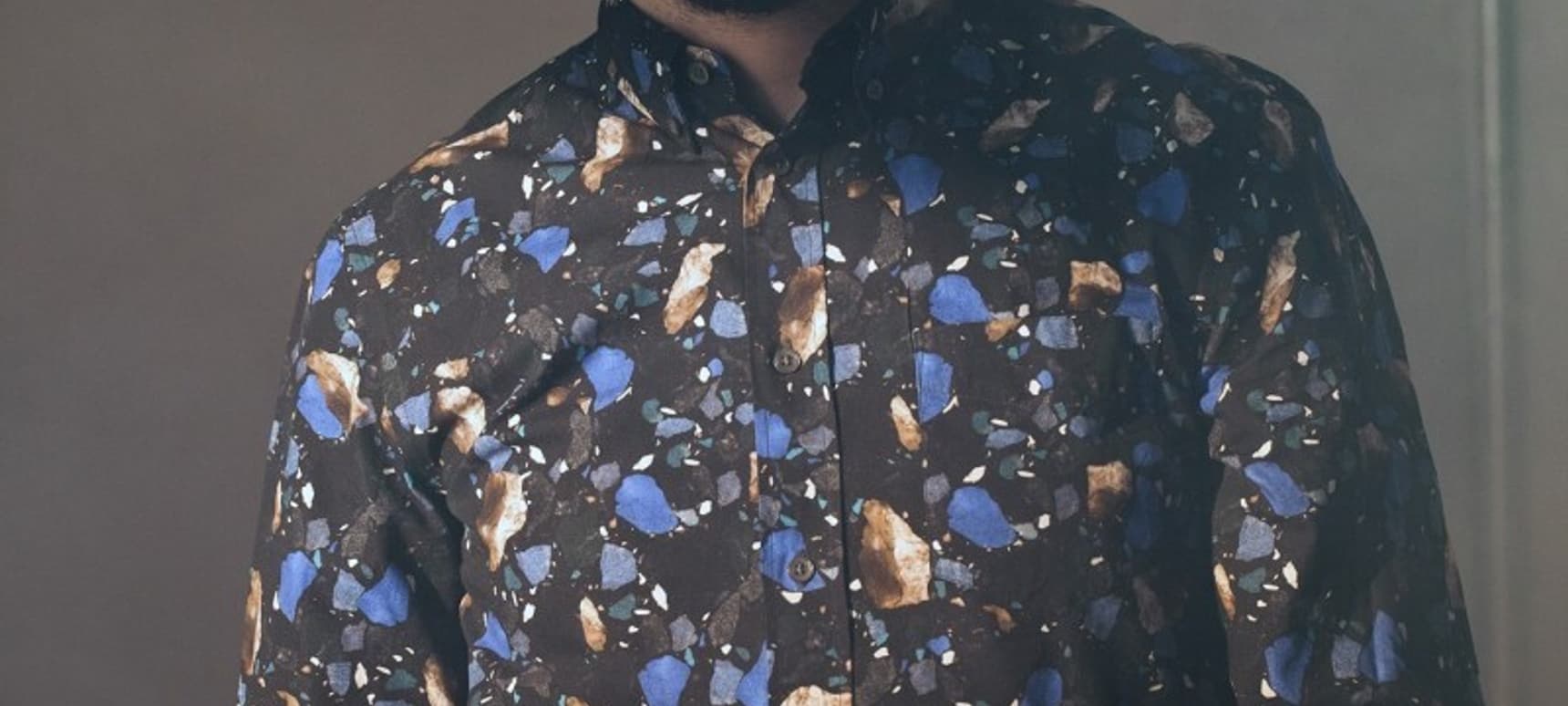 12.05.2016, Words by dummymag
The 10 best funk and soul tracks for a road trip, according to Quantic
If your voyage to The Funk & Soul Weekender this weekend is a long one, you could do worse than have Quantic sitting in your passenger seat, soundtracking the journey. Before his headline set in Camber Sands, Will Holland has brought together his pick of the 10 best funk and soul tracks for a road trip – which is fitting because there's a significant thread of travelling, adventure, and homecoming in his music.
Fender Rhodes and grooves abound, amongst his choices, there's a classic funk instrumental by James Brown's backing band The J.B.'s, Ruby Andrews's You Made A Believer (Out Of Me) (sampled by De La Soul on Brain Washed Follower), and a deep cut from the inimitable David Axelrod. Of course, it wouldn't be a definitive list without Shuggie Otis – whose beautiful Rainy Day is what Holland calls "the most roadworthy of songs" on the list.
Check out Quantic's selections below and revisit our interview with Roy Ayers, who also plays The Soundcrash Funk & Soul Weekender here.
Syl Johnson Concrete Reservation
Quantic: "Syl Johnson seems to be one of those artists, similar to Curtis Mayfield, that just gets missed – very underrated. I love his voice, such a sweet range, and he has an amazing back catalogue."
Little Beaver Let The Good Times Roll
Quantic: "Little Beaver, guitar idol and all out cool cat, a Florida soul legend. He manages to stitch together swampy blues, psychedelia and Latin soul in all in one song – ace."
Shuggie Otis Rainy Day
Quantic: "I had gotten into Shuggie's father's [Johnny Otis] music first and then finally got round to hearing 'Inspiration Information', which blew my mind. Rainy Day is the most roadworthy of songs, but Aht Uh Mi Hed is one of my all out favourites too."
The JB's Pass The Peas
Quantic: "I had Pass the Peas on a UK issue Mojo 45 and pretty much wore it out; it's so damn funky. Pass the Peas, for me, is the apex of the James Brown sound, pure groove and great soloing from Fred Wesley; it stinks of a band that plays 5 hours a night and never sleeps on the road."
Funk Inc Kool Is Back
Quantic: "One of those "most sampled" type songs, it's hard not to have heard the guitar or drums from this song if you're into hip hop. A benchmark for recorded funk."
Ruby Andrews You Made a Believer (Out of Me)
Quantic: "One of Mississippi singer Ruby Andrews's funkier cuts, recorded in Chicago with some smashing drums and beautiful backing vocals."
Ramsey Lewis Slipping Into Darkness
Quantic: "Ramsey's take on the War song, such a great cut. I recently picked up a radio station acetate of this song and it sounded so good to hear it again – it's all about the Fender Rhodes and handclaps."
George Duke Capricorn
Quantic: "Talking of Fender Rhodes, one of the finest players George Duke never fails to mesmerise. I heard Cannonball Adderley's version first which is also splendid."
David Axelrod It Ain't for You
Quantic: "From his 'Heavy Axe' record, this is a sort of who's who line-up, with an amazing cast of musicians. I feel like this is the song where Axelrod let the players cut loose and turned up the Moog bass to 11."
Andy Bey Judgement
Quantic: "Bey's moral driven vocals shrouded in wah-wah guitar and filtered Arp lines. I've been getting into a lot of the recordings made in New Jersey and New York in the '70s, and it seems they were busy back then. Andy Bey is one of the greats and this is one of his funkier cuts."