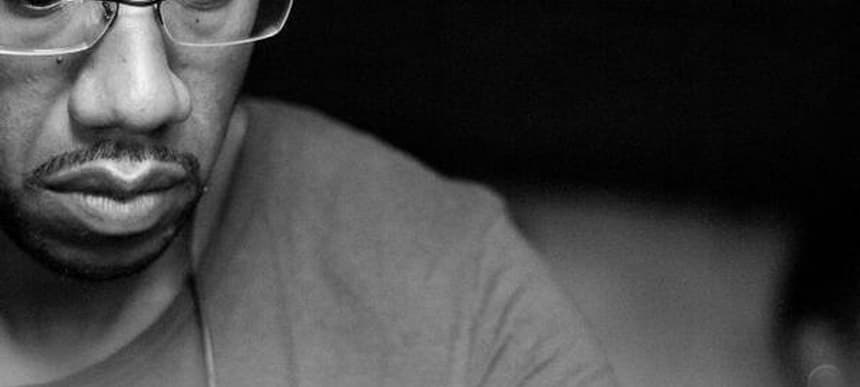 12.02.2016, Words by dummymag
The 10 best garage tracks, according to Wookie
Wookie is widely regarded as one of the most influential founding fathers of UK garage, with even fringe fans being well acquainted with his genre cementing tracks Scrappy and Battle.
Following his debut release Scrappy on his own ManChu Recordings imprint back in 1999, he soon rose to prominence by remixing Sia's Little Man, storming charts with the Lain featured Battle and releasing his seminal self-titled album in 2000. His output helped pave the way for the current breed of UK bass music and seen him cited as major influence on heavyweight producers including Disclosure, Rudimental, Skream and Benga.
After a mini hiatus from the music industry to focus on his personal life, Wookie returned to the scene a few years ago with his remix of Jessie J's Who You Are before continuing to remix Usher, Rizzle Kicks and the legendary Bobby Womack. In more recent years he's continued to release on ManChu and has also worked with Disclosure, Wilkinson, Zak Abel, Rudimental's trumpet player Mark Crown and Eliza Doolittle for a release on Strictly Rhythm. Still a firm favourite on house and bass music line-ups across the world, Wookie's sets have filled dancefloors at venues ranging from Berlin's Berghain to Manchester's Warehouse Project.
Returning this weekend for a set alongside My Nu Leng and friends at Birmingham's Rainbow Warehouse, we decided to dial into Wookie's crates for the 10 best garage tracks, which you can see Friday out to below or via our YouTube playlist.
01. Sneaker Pimps Spin Spin Sugar (Armand Van Helden's Dark Garage Mix)
Wookie: "I remember hearing this track back in '96, in the alternative room of an R&B / hip hop club. Sonically, it was something that really grabbed me and still does today. That haunting electric guitar riff pierced through me. An absolutely monster of a remix!"
02. Double 99 RIP Groove (Original Mix)
Wookie: "Undeniably a game changer from my boys Tim and Omar. I still drop this regularly in my sets without hesitation."
03. Sunship Cheque One Two (Original Rockers Mix)
Wookie: "One of the many great tracks from Kerry Evans, previously known as Sunship, aka Club Asylum. Kerry really threw me a curve ball with this one – simplicity at its best!"
04. Ralphi Rosario BOP Track
Wookie: "This is what I call a 'roller', a term I use from my junglist days. Not often heard out there nowadays, but a classic from the US that still inspires me."
05. Kristine Blond Love Shy (Club Asylum Remix)
Wookie: "One of the many good remixes of this late '90s track by Danish singer, Kristine Blond. Club Asylum gave it a fresh 2-step vibe in 2000, which was guaranteed to get all the girls singing. Feel good era!"
06. Seven Wonders Crazy
Wookie: "The bass-line on this tune was immense, the warping bass notes complemented the sweet innocent vocals. Manchester based duo, Dave & Sefton had a unique sound which appealed to me and inspired me to push the boundaries in my own music."
07. TJ Cases ft Katt Blu Do it Again
Wookie: "One of the great 2 Step produces, TJ Cases. This was probably my favourite of his extensive catalogue. He was able to merge the R&B vocal flavour with snappy beats and melodies, which always felt like fun, energetic music. Singers Crew!"
08. Roy Davis Jnr ft Peven Everett Gabriel
Wookie: "There is no other track like this for me, it's hard to pigeon hole. House, garage, reggae, gospel… you name it – Gabriel crosses all those boundaries. Peven Everett on the vocals and trumpet and that bassline….? GTFOH, there's no question of this tracks impact on the garage scene."
09. Groove Chronicles Millenium Funk
Wookie: "EL-B and Noodles delivering a sharp, punchy, funk inspired rhythm. I used to lose it when this came on, the energy of it was one for the true heads."
10. Steve Gurley Walk On By (VIP Mix)
Wookie: "Gurley is most definitely in my top five UK garage producers. He also possessed that sound which inspired so many of us in the scene. His naughty mix of this Dionne Warwick classic, sung by Sybil, was just perfect."
Wookie plays The Rainbow Warehouse on February 13th alongside My Nu Leng and friends (tickets).