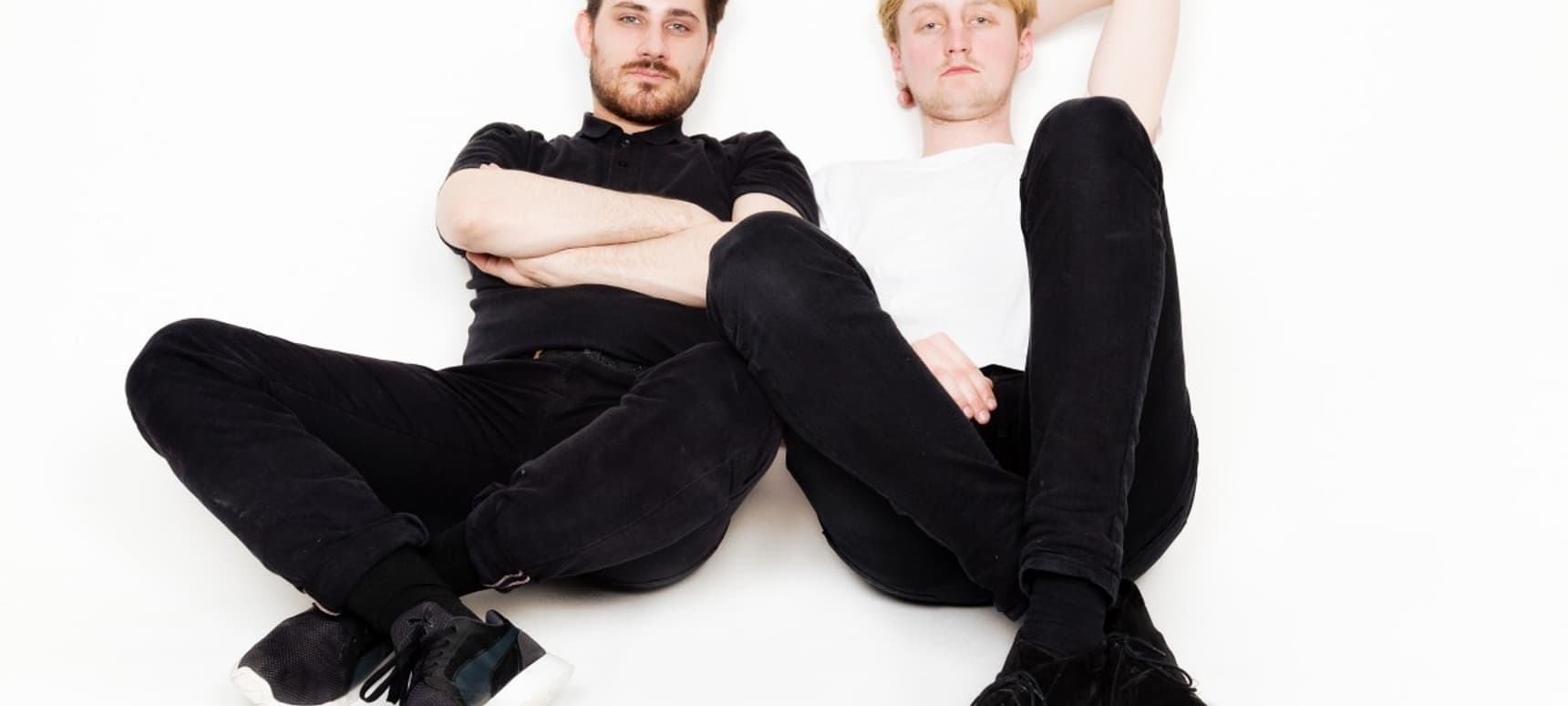 12.09.2016, Words by dummymag
The 10 best German chillout tracks, according to Wolf Müller & Cass
In the past few years, German duo Wolf Müller and Cass (aka Jan Schulte and Niklas Rehme-Schlüter) have become a name synonymous with contemporary chillout and ambient music. Regulars on Mark Barrott's Ibizan based label International Feel, they cemented their success in the genre earlier this summer with the equatorial soundscapes of their five-track EP on the label, 'The Sound Of The Glades'. Ranging from the bubbling mystique of Miyazaki to the humid energy of pan-pipe jam Aiolos – it's a testament to the straight up balmy world that the pair seems to sculpt so easily into our imaginations.
The pair return this week to add to the positive response of the original release with 'The Sound Of The Glade Remixes', which welcomes a moody mix of Glade Runner from Tolouse Low Trax, as well as mellow individual re-envisionings of Aiolos by both Wolf and Cass. Sounding like something straight out of a strip tease scene in Wild Things, it's a great way to bow out on the summer.
Now Ibiza may indeed be the spiritual home of the Balearic and ambient movement, but in a nod to the release with International Feel on September 16th, we asked the pair to educate us on the genre they so expertly add to – German chillout.
From Ströer Duo to Swod, read through the pair's selections below and listen seamlessly via our YouTube and Spotify playlists.
Roedelius Wenn der Südwind Weht
Wolf Müller: "One of the main constructors behind the idea of ambient, with one of the most beautiful piece of minimalistic and emotional music."
Ashra Oasis
Wolf Müller: "I was struggling between a long list of Manuel Göttsching and Ashra pieces for this list, but chose this one. Although it is very short, it still makes me feel happy and thankful after possibly almost 500 listens."
Ströer Duo Vietnam
Wolf Müller: "The Ströer Brother's work could be the most underrated treasure of German music history, and this visionary track shows one of their many characters."
Peter Michael Hamel Nada
Wolf Müller: "Peter Michael Hamel's work – with either his band Between or alone – is always a mixture of forward-looking and also very spiritual music."
Mind Over Matter The End Of Time
Wolf Müller: "I don't know what to say about this. This track's deepness is just infinite."
Alva Noto Xerrox Monophaser 2
Cass: "I found out about the work of Carsten Nicolai quite early and his music (especially when it comes to the drone pieces), always made me feel lost in these soundscapes. The connection to the art scene, the (technical) focus on the sound only, and the rest of the Raster-Noton label – these are inspiring things for me. There are not many pieces of ambient music that sound as perfect as Xerrox Monophaser."
Jan Jelinek Lithiummelodie 1
Cass: "I think there's only one record by Jelinek that I don't like. Such a great artist, no matter which of his projects he's working on. His way of sampling is very interesting. Sadly, I haven't seen him perform live yet. Also, check out his Farben alias!"
Ulf Lohmann Night's Blood
Cass: "Maybe someday I will find out who that guy is, but I'm sure he's not the one on his Discogs profile picture. I think he lives somewhere around Cologne, no idea. He did not release too much music, and all mostly around 2001. I found his records years ago in Cologne and his music inspired me a lot for the EP that I released in 2012. Maybe he's the ambient loopmaster."
Swod Belgien
Cass: "I saw them perform live in around 2013. A wonderful combination of electronics and classical piano. No wonder they released music on Morr music. I was chasing records by Morr for quite a long time. Swod always had a big impact on my music."
Christian Naujoks True Life / In Flames
Cass: "That's what I like about Dial records, it's not the kind of house music label that has such a narrow vision of music, like many others. Christian Naujoks's music is so pure and authentic, it calms me down. Just listen to 'Moments I' – this somehow not-so-perfect piano play. Nice!"
Wolf Müller & Cass' 'The Sound Of Glades Remix' is out now on International Feel (buy).