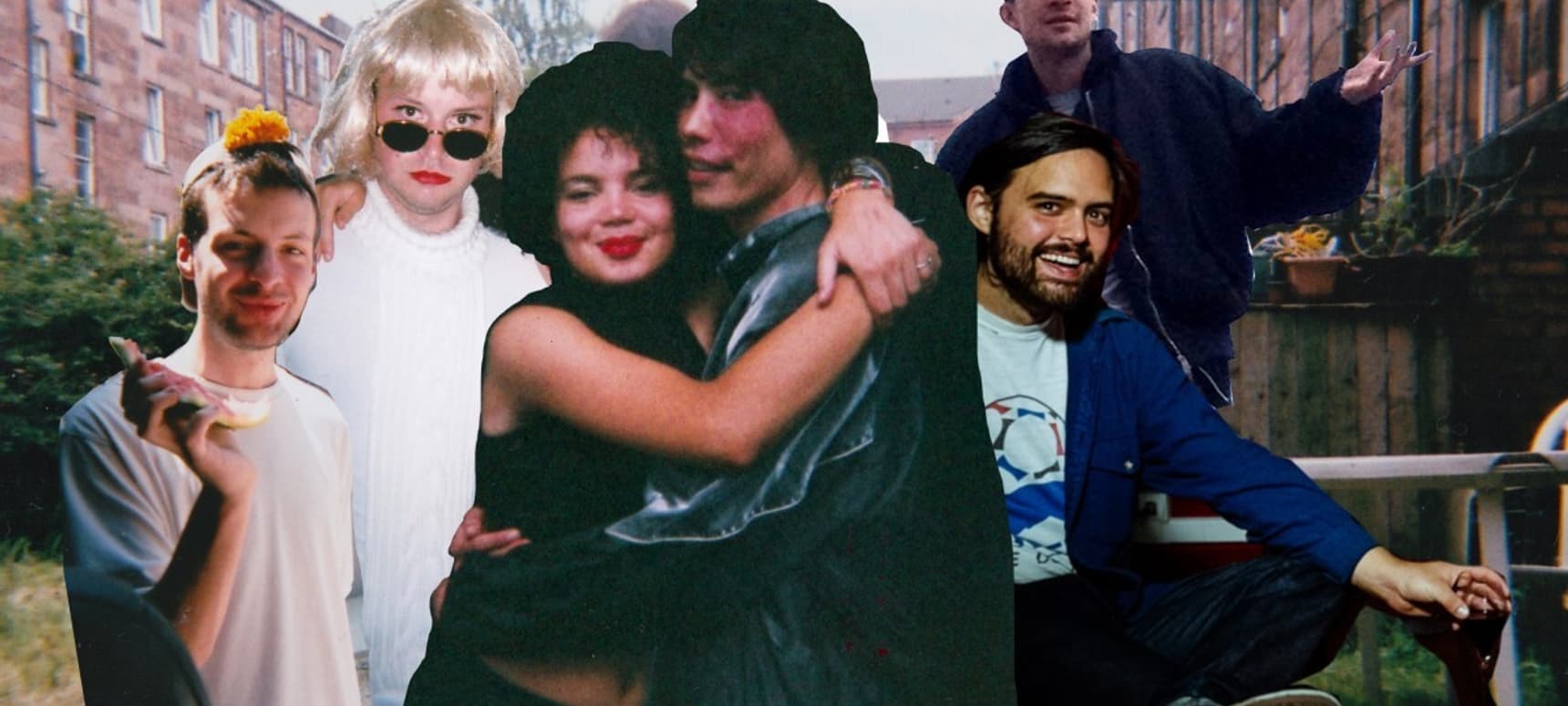 30.10.2017, Words by dummymag
The 10 Best Ghanaian songs, according to Golden Teacher
Oliver and Laurie Pitt, of Scottish group Golden Teacher, list their favourite tracks from the nation of Ghana.
"Who are we to say these are the 'best' anything?" they told Dummy. "They're simply some of our favourite songs we'd love to share. Some are classics, others are lesser known tracks that we came across whilst traveling and working in Ghana. West African music, particularly its complex rhythms and energy, have always been an inspiration for Golden Teacher's work. Whilst highlife and afrobeat are fairly well known outside of West Africa, much traditional music and contemporary pop is overlooked in favour of these more Westernized genres."
Yaw Dwene Adowa Group – 'Bra Behwe Wo Mma'
GT: "A classic Adowa song. A popular traditional music sung in Ewe, usually performed during funerals and public social events. These groups are normally made up of a lead and chorus of middle aged women, accompanied by hand claps, bells and minimal percussion."
Nana Serwaah BrƐhene's Group – 'Me SrƐsrƐ Mo'
"We ended up finding this amazing album on vinyl, CD and cassette, as they all had slightly different track lists and varying sound quality. For the most part, it's a beautiful album of traditional Nwonkoro medleys but, on the tape edition, there's this one pop song with the addition of guitar that's totally different to the rest. By chance, we met Bernard, who produced the album and who wanted us to play it on the BBC. A long overdue upload to YouTube is a start."
Allan Family – 'Gome'
"'Gome' is a traditional culture troupe standard, with many different groups across Ghana playing their own takes on it. This version by Allan Family is a nice clean recording and energetic performance."
Oscar Sulley & The Uhuru Dance Band – 'Bukom Mashie'
"Made famous from the excellent Ghana Soundz compilation, this has always been our stand-out song – it's all about the bassline."
Ebo Taylor & Uhuru Yenzu – 'What Is Life?'
"A well-known classic by a living legend. We particularly like the vocal arrangements throughout this album."
K. Frimpong & His Cubano Fiestas – 'Hwe Hwe Mu Na Yi Wo Mpena'
"Some more classic 1970s highlife; grooves like this have rarely, if ever, been bettered."
Price Buju – 'In The War (Remix)'
"We bought this CD thinking it was Prince Buju, but it turns out its been remixed by someone – unfortunately, we haven't been able to work out who. Prince Buju plays the kologo, a one-stringed guitar from the north of Ghana, made popular by King Ayisoba. This is a version from a CD that blends the traditional sounds with modern electronics."
DJ Cool – 'Anapa'
"This new-ish production by the excellently named DJ Cool is an addictively simple track that gets everyone dancing. This was playing everywhere on our last visit: petrol stations, hair salons, schools and street parties. This is mainstream pop music in Ghana! Even the old folk were dancing to it."
DJ Katapila — 'Cocoawra'
"DJ Katapila brings the heat, raw and jacking. Recently released by Awesome Tapes From Africa label/blog. Was good to hear this was still getting played at parties in Accra too."
Article Wan – 'Solo'
"Have to include one massive hit…it's huge, has hundreds of thousands of views and is amazing."
Pre-order Golden Teacher's new album, No Luscious Life, here.