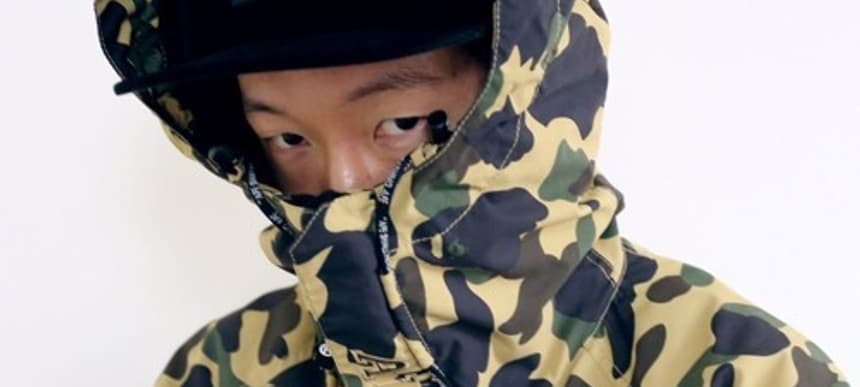 29.03.2016, Words by dummymag
The 10 best hip hop classics, according to Bahwee
A connoisseur of laidback hip hop instrumentals, Bahwee has an ear for sweet sounds. After spending a few years producing insanely chill beats, Bahwee took things a step further by setting up a label with his college roommate Keith Fujimoto. Enter Huh What And Where Recordings, or HW&W for short, which currently operates between Los Angeles, Toronto and London. Home to artists such as Gravez, Tek.Lun, Pomo and Evil Needle; it's has also been an outpost for Bahwee's two-part beat tape series 'Flavors', as well as Sweater Beats' sublimely uplifting Cassie refix Make A Move and a couple of gems from Falcons and the hip-hop-to-club-crossover superpower that be, Kaytranada.
Extending their reach into Europe, some of the HW&W crew are currently on a EU tour in association with Kitsuné, which is set to be rounded off with a cherry-on-the-cake London date at The Laundry on April 30th. More than hyped for the occasion, L.A. native Bahwee warms up for the occasion with his 10 best selection of timeless hip hop classics.
In Bahwee's own words:
"I was seven years old when Tupac died, so I wasn't really around for 99% of the classic golden era of hip hop shit, but here are some of my favorite older rap songs that meant a lot to me at the time. I'm not one of those dudes stuck in the past though. I think Young Thug is a fucking genius and Chief Keef is a god."
Check Bahwee's selections below and listen seamlessly via our YouTube playlist.
A Tribe Called Quest Electric Relaxation
Bahwee: "For me, this is where it all started from."
Biggie Smalls Hypnotize
Bahwee: "If this song came on in the club and I had a gun, I might just fuck around and shoot somebody."
Jay-Z D'Evils
Bahwee: "Lyrically it doesn't get better than this. Just really listen to what he's saying dogg."
Slum Village Climax
Bahwee: "Dilla is such an underrated rapper. Everything about this shit is so fucking timeless."
Dr. Dre feat. Snoop Dogg Still Dre
Bahwee: "I was born and raised in Cali. This is the motherfucking anthem forever. "
The Diplomats Dipset Anthem
Bahwee: "Aww man.. What else can I say. Dipset was the most influential crew ever. When Cam comes out in the 2nd half of the video in that pink… pshhh… Pay homage you bitches."
Justin Timberlake Rock Your Body
Bahwee: "Nobody could argue that JT wasn't black in 2002. The Neptunes production and that bridge, fucking closest thing to MJ bro."
G Unit I Wanna Get To Know You
Bahwee: "This might be one of my favorite records of all time."
Babyface There She Goes
Bahwee: "If you don't know this song go slap yourself in the face and listen to it afterwards."
Mark Morrison Return Of The Mack
Bahwee: "I literally don't need to say/write anything about this song. Y'all know what it is."
Feeling this playlist? Head to our Spotify and listen to a whole load more.