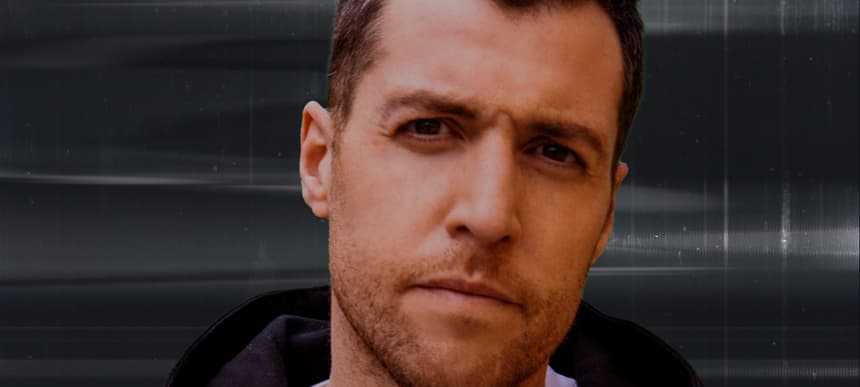 21.06.2021, Words by Billy Ward
The 10 Best House Classics, according to Waze
"[This is] one for the sunshine and sums up that early house/rave culture when it was crossing over into the charts..."
Within the house music scene, there aren't many superlatives which haven't already been used to describe British DJ and producer Waze. As part of the legendary duo Waze & Odyssey, the pair garnered international success and smashed through into the mainstream while staying true to underground dance culture and its DIY ethos. Having gone from '90s ravers to handing out flyers and putting on nights from a young age, the duo's rite of passage through the electronic world meant that it wasn't surprising when they changed trajectory and decided to innovate new sounds on their own W&O Street Tracks imprint.
After nine years of performing at some of the biggest festivals and clubs in the world with Waze & Odyssey, Waze is now carving out a path of his own and has recently released his summer-primed debut solo track 'Games'. With over two decades of experience in the dance game, the DJ is hoping 2021 can be another milestone year as he continues to push boundaries and further cement his cult status in the scene.
Being responsible for a few house classics himself, Waze puts his encyclopaedic knowledge of the genre to use and talks us through ten of his favourites.
1. Manix – 'Feel Real Good'
"I've dropped this a couple times over the years at the end of a set – it's a wicked record to end on and always gets the dance floor moving."
2. Awesome 3 – 'Don't Go'
"On the seminal XL Recordings, this is another one for the sunshine and sums up that early house / rave culture when it was crossing over into the charts."
3. Liquid – 'Sweet Harmony'
"Another on XL, this samples the chords from Ce Ce Rogers but takes it into a whole new place. The original was actually produced by Marshall Jefferson, one of the pioneers and founding fathers."
4. Xpansions – 'Move Your Body'
"Stone cold classic, unmistakable riff, piano chords – and some shuffle in the drums. Proper hands up in the air moment in the club."
5. Hyper Go Go – 'High'
"All about that piano riff – amazing slice of house classicism from 1992. It's been sampled a thousand times and reminds me of my early years listening to Slammin Vinyl tape packs."
6. Master At Work – 'To be in love'
"Masters At Work got me into house music; this record being a particular favourite. They're still going strong and I was blown away when it came full single. I hosted Kenny Dope on a radio show I did in New York a few years back; and I met Louie Vega on a hotel roof in Manhattan and he was super cool!"
7. The System – 'You're In My System'
"I got to DJ with Kerri Chandler in Paris, Iceland and up in Manchester. A real hero of mine and was always great to sit and chat to him. A phenomenal performer- he had keys hooked up in Iceland and would start playing riffs during his set. This record is a classic, an amazing electronic music song."
8. Chez Damier – 'Can You Feel It' (MK New York Dub)
"MK's been there and got the t-shirt; from underground releases to now finding mainstream success at a later stage – this re-rub of Chez Damier's original. I dropped this in NYC a few times over the years; I also used my days off on tour to dig at the many record shops in Manhattan and Brooklyn. It was an education!"
9. Madonna – 'Deeper And Deeper'
"You can definitely hear the NYC influence in this from Madonna; I've started digging back into old artist catalogues during this era for inspiration. It was definitely a time where dance music was having it's moment."
10. Jamiroquai – 'Space Cowboy' (David Morales Classic Club Remix)
"Another absolute classic – that riff is undeniable and it's a monster at nearly 8 minutes long. David Morales, another of the founding fathers turning in an NYC retake on a British funk artist."
Stream Waze's recent single 'Games' below: