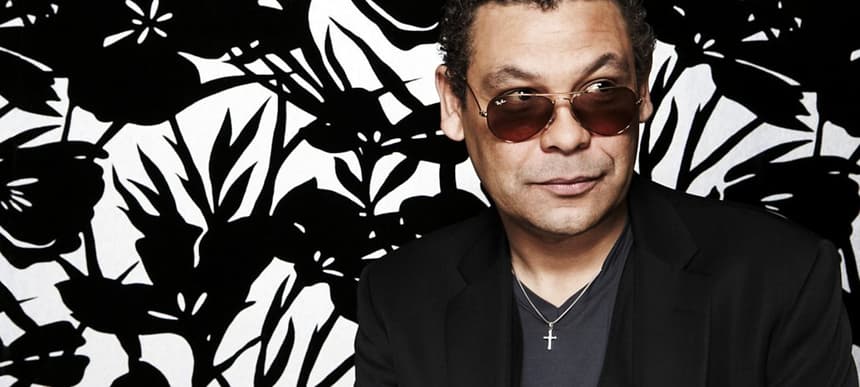 28.06.2016, Words by dummymag
The 10 best island tracks, according to Craig Charles
One of the most long standing British icons of cool – Craig Charles recently traded in a life on TV to work his magic across dancefloors. Sadly the days of Roboteers, Red Dwarf, and Street Cars are long gone –but Craig is definitely far from done as he sets off on a mission to lay down the best in soul and funk to the British festival-going masses. If you want an idea of the chaos Craig brings, I actually witnessed a water balloon fight breakout and several people scrambling up flimsy lighting rig poles in a frenzy whilst Mr. Charles played a sunset slot earlier this month.
Gearing up for a set of "soulful slammers" in September at hot new Croatian party-plus-wellbeing destination Obonjan, Craig Charles cements his reputation as a top selectah by sharing 10 of the best tracks for summers spent on far-flung islands, which is probably something 48% of not-so-Great Britain is craving right now.
Read Craig Charles' selections below and listen seamlessly via our YouTube playlist.
Bob Marley Is This Love (Sam Redmore remix)
Craig Charles: "Sam Redmore smashes Bob Marley's classic track. This is a staple in my DJ sets."
Mario Biondi This Is What You Are
Craig Charles: "How cool is Mario Biondi? I picked this track to feature on my 'Craig Charles Funk And Soul Classics' album."
Marvin Gaye And The Grant Lazlo Orchestra Heard It Through the Grapevine
Craig Charles: "This one never fails…"
Lack of Afro feat. Juliette Ashby All My Love
Craig Charles: "Lack Of Afro's new album 'Hello Baby' is my album of the summer."
Harold Melvin Bad Luck (The Reflex Revision)
Craig Charles: "Man of the moment remix. The Reflex works his revision magic…and it's BIG!"
Prince Chelsea Rogers
Craig Charles: "Rest in Peace Prince. You sure made it funky."
Young Disciples Apparently Nothing
Craig Charles: "That voice, that groove….it is just pure summer."
Tom Jones Venus
Craig Charles: "This track shuffles the floor every time!"
Smoove Summertime
Craig Charles: "Fresh summer beats from Newcastle's finest DJ Smoove of Smoove and Turrell…looking forward to hearing their new album 'Crown Posada' later this year."
Isaac Hayes 'Hot Buttered Soul'
Craig Charles: "Sit back, relax, and take in Isaac Hayes' 'Hot Buttered Soul' album. The full album! It's cooler than cool."
Craig Charles plays at Obonjan island, Crotia on September 1st (info).