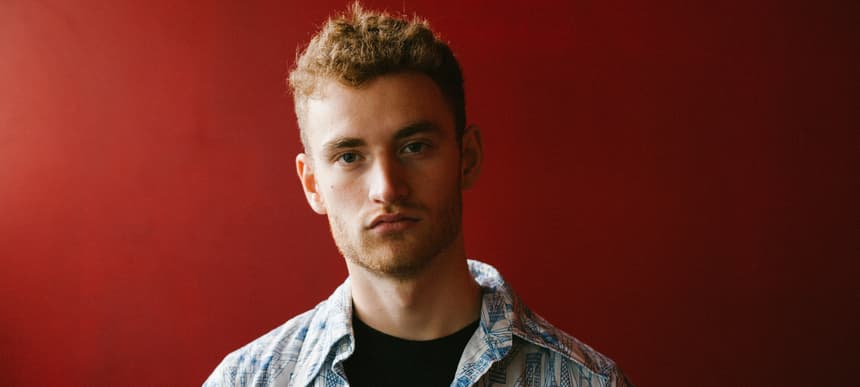 04.07.2016, Words by dummymag
The 10 best J Dilla beats, according to Tom Misch
If you're not yet familiar, Tom is a multi-talented musician and beat-maker, playing a wide variety of instruments and often flexing his vocal talents too. Describing his sound to us in an interview last year as "a mixture of jazzy, hip hop and smooth," the multi-faceted South East London resident a purveyor of J Dilla-esque, boom bappy, unassuming beats that float off into some next level realm of relaxation; strumming guitars riff off beats you can step to, that float off into the abyss with claps-on-claps-on-claps.
An avid fan of conscious '90s hip hop, Tom was bitten by the Dilla bug when he first heard the legendary instrumental producer's beat for Slum Village track Fall In Love. It was a prompt for him to start digging deep and educate himself on the work of James Dewitt Yancey, with Misch also namechecking some of Dilla's associates and related acts as big inspirations on his sound – including Slum Village, Common, A Tribe Called Quest and De La Soul. Listening in to Misch's beatwork and lush soundscapes as both a producer and singer-songwriter, the deep influence Dilla has played on his output is definitely evident.
To mark the upcoming release of his four-tracker 'Reverie' EP on his own label Beyond The Groove, Tom Misch warms up by sharing 10 of the best beats from one of his biggest inspirations, the late J Dilla.
In Tom Misch's own words:
"Firstly, there are so many Dilla tracks that I love equally, so compiling this was hard, but for the moment here are my 10 best. One amazing thing about J Dilla's work for me is that I hear the beat and I'm blown away, but then a few years later I often hear the original track he sampled, which this links so many styles of music together. I've some discovered amazing music through J Dilla."
Read Tom's selections below and listen seamlessly via our YouTube playlist.
J Dilla Trashy
Tom Misch: "A joint from the album 'Vintage Volume 1'. The piano loop is so beautiful and drums are so natural, yet still bang hard. Full of emotion. One of my favourite, if not my favourite, Dilla beat."
J Dilla Earl
Tom Misch: "Another joint from 'Vintage Volume 1'. It's just pure feel good, dreamy, and soulful music. A making love kind of beat."
J Dilla Thought U Wuz Nice
Tom Misch: "One of those beats that you can just loop for hours and get lost in it. The drum swing is crazy and I feel this joint is appropriate for so many occasions. I love the switch up half way through also."
J Dilla Kamaal
Tom Misch: "Another one from 'Vintage Volume 1' featuring Jay Dee's signature sub bass. For me I get road trip vibes…a long car journey."
J Dilla Colors Of You
Tom Misch: "I didn't get this beat until quite late into my Dilla obsession. I love the way he uses a filter of some sort to manipulate the sample, which later turns out to be a choir or something."
J Dilla Slippin'
Tom Misch: "The diversity of music that he listened to and sampled was crazy. Here he samples some disco-esque track with true feel good vibes."
J Dilla The Light Remix
Tom Misch: "A remix of a track which was originally made for Common. Dilla remixed his own beat."
J Dilla Ahmad Impresses Me
Tom Misch: "Through this beat Dilla introduced me to Ahmad Jamal – a jazz pianist who I've been really into ever since."
J Dilla Practice Session
Tom Misch: "One of the darker more stranger Dilla beats. For me, it has an eerily Middle Eastern feel to it, but I can't really put my finger on it. It's just the feeling and vibe I get from the beat."
J Dilla Sunbeams
Tom Misch: "A beautiful beat that I've had on loops for hours at a time. It is a powerful piece of music."
Tom Misch releases his 'Reverie' EP July 15th on his own label Beyond The Grove. Tom also plays Village Underground, London on November 23rd.