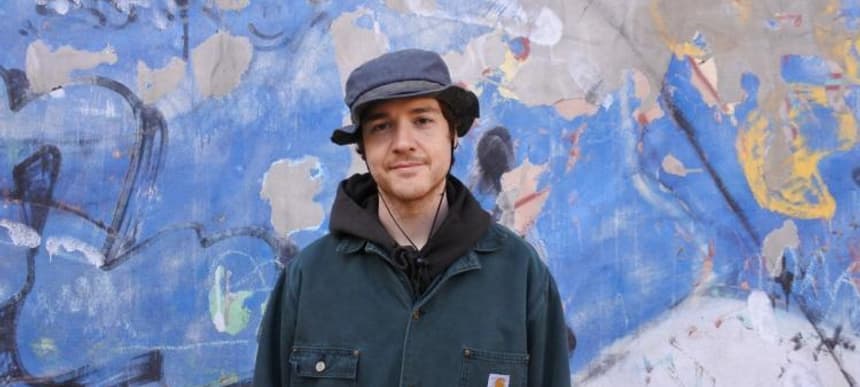 27.11.2018, Words by dummymag
The 10 Best Mariah Carey Album Cuts, according to Homeshake
A self-confessed Mariah stan, Homeshake delves deep into the diva's back catalogue
As Homeshake, Montreal-based singer-songwriter Peter Sagar has been throwing yacht rock, R&B and synth-pop into a blender to create something tissue-massagingly good – all low-slung guitars and introspective lyrics.
When he's not doing that, the former Mac Demarco guitarist is stanning over Mariah Carey. Ahead of his album dropping in February next year, he's just released his own ode to the diva – 'Like Mariah' – and has pieced together a list of the ten finest Mimi cuts from her impressively-sized album back catalogue.
Homeshake says: "Thank you Mariah, you've given me a lot of happiness, and I really appreciate it.
–
1. 'Alone In Love' (from 'Mariah Carey')
"Lets do this chronologically. Very hot track from her self-titled debut, it's got that heavy funk guitar in the chorus, busy percussion, super early '90s sound. God I love it."
2. 'Underneath the Stars' (from 'Daydream')
"I had been throwing this album on casually while doing dishes or whatever at home, not really listening actively or paying close attention, and then one day on tour I suddenly had the chorus from this stuck in my head and no idea what it was. It took me a while to track it down, going through every Mariah track on my phone through the car stereo trying to figure it out, was probably very annoying for my bandmates. Insanely good song."
3. 'The Roof' (from 'Butterfly')
"This song samples 'Shook Ones Part 2' by Mobb Deep. I did not realise I wanted to hear Mariah Carey singing over that beat until I heard it."
4. 'Bliss' (from 'Rainbow')
"The first deep track of hers that I fell in love with. How could a normal human being do this with their voice? What the hell is going on?"
5. 'All My Life' (from 'Glitter')
"Weird thing about me, I've never actually seen Glitter all the way through, but I have watched the scene which features this track in the recording studio many times. Maybe I'll watch it tonight, I got nothing else to do."
6. 'Yours' (from 'Charmbracelet')
"Jimmy Jam and Terry Lewis produced, like so many of the greatest pop songs in history. So smooth, so easy, so lucky that this song exists."
7. 'Stay The Night' (from 'Emancipation')
"Must have been pretty hard to keep an album going that starts off with three of the hottest tracks ever made ('It's Like That', 'We Belong Together', 'Shake It Off') but she did it. This one was produced by Kanye but STILL wasn't a single, what an insane album."
8. 'Love Story' (from 'E=MC²')
"Some bread and butter Mariah. Got Jermaine Dupri at the board. Classic, timeless, a gift bestowed on us all."
9. 'Candy Bling' (from 'Memoirs')
"808 kick, snap, 2009."
10. '8th Grade' (from 'Caution')
"I was unaware this album was coming out when I finished my song 'Like Mariah' about how much I wish I could sing better, and honestly was a little embarrassed about putting it out after this record was announced. Picking a track from 'Caution' was tough, because I love every song on this record, but this one seems to be stuck in my head the most."
Listen to Homeshake's 'Like Mariah':
Homeshake's 'Helium' album is out on February 15th 2019 via Sinderlyn.