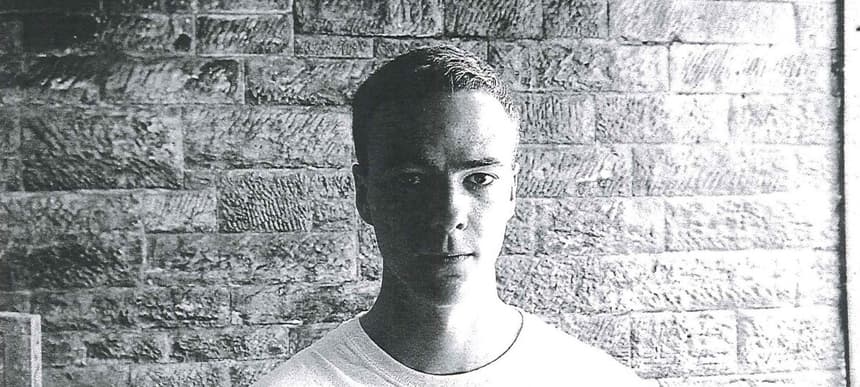 11.07.2016, Words by dummymag
The 10 best Memphis rap tracks, according to Inkke
After releases on Astal Black and Local Action, a feature on Logos and Mumdance's 'Weightless' compilation, and last year's Novelist collaboration Mmm Yeah – Inkke is set to debut on LuckyMe this month with a magnetic new EP, 'Secret Palace'.
Paying homage to low-slung Memphis rap, proto-grime, and the club anthems synonymous with his home city of Glasgow, 'Secret Palace' is the fully-formed and bubbling release we've been waiting for. From the snaking sounds of Simmer (which has so far played host to rhymes from Skepta, D-Double E and Rapid) through to dancefloor slammer Tales From The Quick and the money counter club tool vibes of Chores – Inkke doesn't disappoint.
Ahead of the release on July 15th, the producer taps into an influence and shares 10 of the best Memphis rap tracks ranging from scene figureheads DJ Paul and Juicy J through to the late, great Koopsta Knicca.
Read through Inkke's selections and listen seamlessly via our YouTube playlist.
DJ Paul & Juicy J Smoke A Sack
Inkke: "This one is from two real pioneers of the sound, and it's the first Memphis rap beat I ever heard. The chopped up vocal samples are kind of hypnotic, so I think this is a good introduction to the style. The track is super catchy and will probably end up stuck in your head for years, as it has been with mine."
Lil Fly Funkytown In My Brain
Inkke: "This one is on some real OG Memphis underground devil worship shit. Pure nightmare music, it's a crazy beat. This track was later re-sampled for Three 6 Mafia's I Thought You Knew, which is also a banger."
Da Headbussaz U See We Poe (Screwed)
Inkke: "Another DJ Paul and Juicy J production on this one. The screwed up version is a lot better than the original in my opinion. Believe it or not, the sample that runs in the background throughout the whole track is taken from a Cradle of Filth track."
2nd Family Family Thang
Inkke: "This track has some different energy, and is one of a select few proper chilled out Memphis joints I can think of. I love the way they flipped the sample, it's super mellow."
Skimask Troopaz Don't Fucc Up
Inkke: "I mean, how catchy is that melody? I think Skinny Pimp produced this one and it's such a vibe."
Project Pat That Drank
Inkke: "This track has been a real favourite of mine for years. I totally love the beat. It's the weird choir vocals that cut and loop throughout that totally make it for me."
Dirty Red & Lil Bay Cop Killa
Inkke: "Cop killing lo-fi gangster shit from the Frayser Click. Produced by DJ Sound, the beat has a super dark vibe and fits the lyrical content really well."
Koopsta Knicca Robbers
Inkke: "This whole album is a real classic really, OG Three 6 Mafia, RIP Koopsta."
DJ Zirk Lock Em In Da Trunk
Inkke: "This one is produced by DJ Squeaky. I love the use of the cowbell sample for the melody, which is something you come across quite a lot in modern rap instrumentals."
DJ Sound Nuthin But That Money
Inkke: "This is such a weird beat, with so much delay on the drums. It's mad sloppy but in a good way. It makes it what it is."
Inkke's 'Secret Palace' EP is out July 15th on LuckyMe (buy).