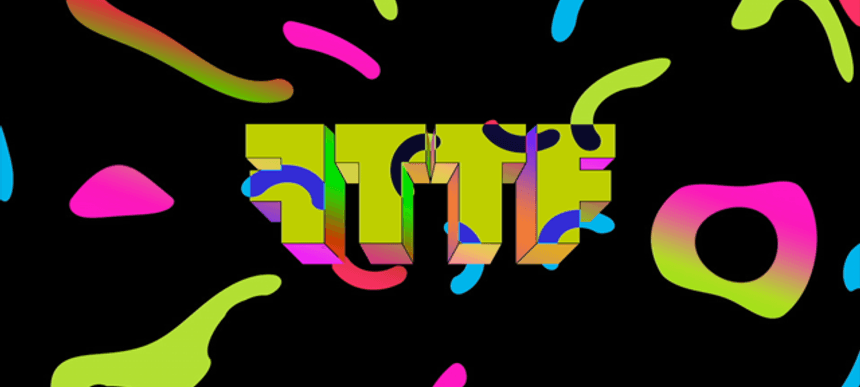 13.07.2015, Words by dummymag
The 10 best moments on music television, according to Fourtothefloor
The rise of broadband, YouTube, and mobile streaming over the past decade has considerably diminished the power that television once held, and one of the first casualties was music television. New music-dedicated shows are practically gone from British television screens, replaced with classic music documentaries that are well-researched but retrogressive in their outlook, awards ceremonies that are led by familiar major label faces, and Glastonbury highlights. Music programming is considerably worse today than it was in the 1970s; one of the only new music shows on British television with a prominent timeslot is Jools Holland. And yet television still has the power to set the agenda, even if it's not in the same way that a band could once galvanise an entire subculture after playing Top of the Pops: just think of Future Islands' profile-raising performance on Letterman last year.
UK production company Lemonade Money understand that there is a thrill to seeing forward-thinking music represented on live-broadcasted television, and their Channel 4-commissioned series Fourtothefloor has featured legitimately exciting artists like Jessy Lanza, Raury, and Mac DeMarco in the past. A new series is underway now, with artists like Novelist, Shura, Earl Sweatshirt, and Manchester crew Levelz all making stopovers. Maybe one day we'll get shows like this that aren't relegated to a graveyard shift, but maybe by that point live TV will be a distant memory. Either way, something is better than nothing right now.
Before its next show at 12am on Wednesday, the team behind Fourtothefloor have gone through some of their favourite moments of music television. You won't find The Sex Pistols swearing on Today or Jarv's arse at the BRITs here, but you will see a performance from jungle MCs the Ragga Twins and breakthrough moments for UK garage.
01. Ragga Twins on Dance Energy
James Payne (Exec Producer / Company Director): "This was something that basically blew my mind. I had no idea what the hell I was watching, but knew I wanted to be part of it. I would tape the show and look at the way people danced and laced their trainers – there were mad styles you just didn't see everywhere."
02. Tyler, The Creator on Jimmy Fallon
James Payne (Exec Producer / Company Director): "This was the first time in ages we'd seen an act on TV that made you sit up and think, 'Who the fuck are these guys?'"
03. So Solid Crew do 21 Seconds at the BRITS
Ryan Warner (VT Director): "This just kind of changed everything, really – felt like a proper moment for the UK scene."
04. The Beastie Boys on Letterman
James Payne (Exec Producer / Company Director): "Just an outstanding live performance – tight band."
05. Oasis play Roll With It on Top of the Pops
Nina Yoxall (Series Producer): "Absolutely taking the piss. Swapping roles to mime."
06. Dizzee Rascal interviewed by Jeremy Paxman on Newsnight
Keira Burgess (Producer): "It just felt so refreshing to hear someone young be positive about the future."
07. Dipset freestyle on Rap City Beat
Ben Sandall & Lewis Levi (Sound Engineer, VT Director): "As a fan of The Diplomats, this is an iconic moment. Cam'ron is head to toe in pink, counting money while freestyling on Rap City. He could've counted the money at any point in the day, but he decided to do it whilst freestyling on TV. Is he even counting the money? I don't know. But I don't think it matters."
08. Kanye West says George Bush doesn't care about black people
Keira Burgess (Producer): "This is real talk on live TV from someone accused of being disconnected from reality. George Bush doesnt care about black people. Mike Myers' face is a picture."
09. Michael Jackson moonwalks for the first time during Billie Jean at Motown 25
Nina Yoxall (Series Producer): "I didn't actually watch this at the time, but it just feels like you are watching someone from outer space."
10. Hiphop Allstars on Arsenio Hall
Nina Yoxall (Series Producer): "Queen Latifah called 20 rappers together to create a live cypher on the show called the Rap All-Stars. A few emcees included in the cypher were Wu-Tang Clan, A Tribe Called Quest, Queen Latifah, MC Lyte, Das EFX, KRS-One, Naughty By Nature, and many more. Among others were some of the acts who performed on the show. Arsenio Hall has said it was the coolest thing anyone had done for him, as the cypher included numerous prestigious emcees and groups from the 1990s."
Fourtothefloor runs on Channel 4 for the next three weeks (info).