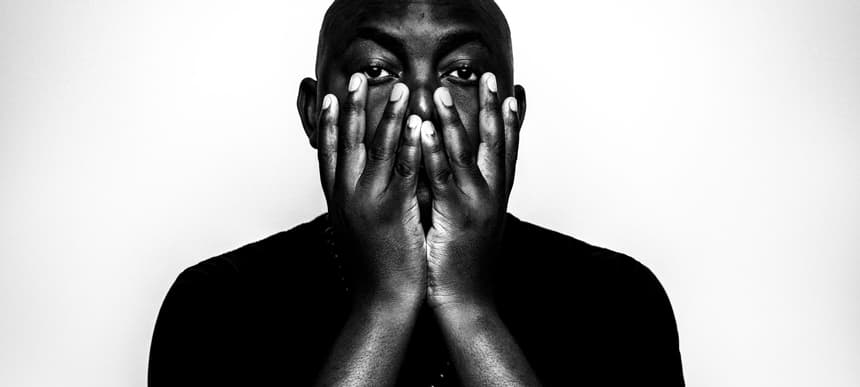 22.11.2021, Words by Maisie Goulsbra
The 10 Best Old School African Music Edits & Remixes, according to Themba
"This was rare on vinyl, I hunted for this for years."
Johannesburg based DJ & producer Themba's brand of house has made him a leading force of the SA scene since he dropped his debut single '
Who Is

Themba
' in 2018 (which remained in the Beatport top 100 for 18 months). He broke through to a global audience, going
B2B with Black Coffee
for Mixmag in New York and spending a summer holding down a residency at Blue Marlin in Ibiza, having previously held a residency at Hï Ibiza in 2019.
Connecting the dots between the sounds of Africa and western dance music by exploring interlinking themes of home, identity and the liberation of African culture through music – Themba's sound is heavily percussive, laden with bold build-ups and emotive vocals. He's also involved in working with charity Bridges For Music in South Africa, which uses electronic music to bridge gaps, inspire people and enhance opportunities by providing workshops with international artists in underprivileged communities in South Africa.
He just dropped a seven-track LP entitled 'Modern Africa, Part 1 (Ekhaya)', which translates to 'home' in his mother tongue Swahi. And as an in-demand remixer, Themba himself has selected his top 10 African Music Edits & Remixes for Dummy below.
1. Revolution – 'Vhavenda' (Revolution Remix)
"This was the first local South African edit that made me know it was possible for us as South African's to remix and edit our own historic and classic music. This song was so big, and it opened my eyes to endless possibilities."
2. T-Kolai – Exodus (Andalu Vocal Mix)
"They sampled Miriam Makeba on this song and it was released in 2001; it was one of the first 'international edits' I fell in love with."
3. Kieth Thompson – 'Frontline'
"Not sure if this was an edit or original but this song and the lyrics embody Africa and the message we have to share amongst Africans."
4. Paul Simon Ft. Black Mambazo – 'Homeless' (Joris Voorn mix)
"Grammy award winning South African traditional act remixed by one of the world's biggest Techno Acts."
5. Bill Loko – 'Nen Lambo' (Rampa vs &ME Edit)
"&ME and Rampa are one of my favorite producers and I love what they did with this edit of an artist from Cameroon Bill Loko."
6. Mr Hands & Rude feat. Rhodalia Silvestre – 'African Train' (Argento Dust Remix)
"The original of this song is one of my all time favourites by Hugh Masekela and I love how this was redone using a female poet and remixed by SA's finest Argento Dust."
7. Brenda Fassie – 'Weekend Special' (DJ Christos House Afrika Remix)
"Brenda Fassie is the Pop Queen of South Africa and this song is one of biggest dance floor fillers in South Africa."
8. Femi Kuti – 'Truth Don Die' (Kerri's Deep Dub)
"Kerri Chandler on remix duty on this one. This was rare on vinyl, I hunted for this for years. Fast forward to today Kerri Chandler is playing some of my productions."
9. Sun-EL Musician Feat. Azana – 'Uhuru' (Official Music Video)
"Rendition of a Letta Mbulu Classic. I love this because the approach Sun-El went with makes it a bigger record."
10. Bob Sinclar – 'Bisou Sucré' (Main Mix)
"Africanism was and still is one of the defining Afro House labels. This Record samples Mahlathini who is one of South Africa's legendary Traditional Pop acts. The use of the guitar is typical South African Mbaqangaa music."
Listen to Themba's debut album debut album 'Modern Africa, Part 1 (Ekhaya)' here.
Read next: The 10 Best Kwaito Releases, according to Sul-EL Musician.