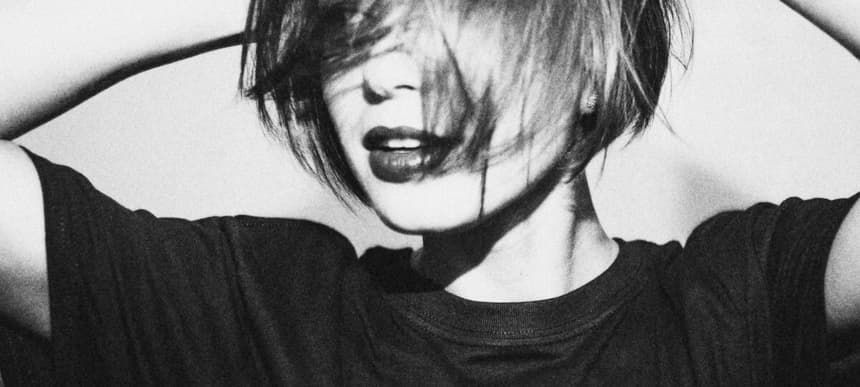 10.10.2016, Words by dummymag
The 10 Best Post-Soviet Techno Tracks, according to Nastia
Born and raised in Ukraine, Nastia unwittingly became somewhat of a dance music multitasker. Whilst visiting her elder sisters in the city of Donetsk, she quickly caught on to its nightlife scene and soon decided to relocate. Starting off as a dancer, she was bitten by the DJ bug and started playing on the city's club circuit just over 10 years ago. The following year, Nastia moved to Kazantip, where her career accelerated, and she was quickly juggling her precious time between playing various parties each weekend and managing the Ukrainian studio of KISS FM. She was subsequently offered her own weekly show on the station, Propaganda, which is also the name of her record label, launched in 2013.
A DJ first, Nastia focuses on building her music career through the art of selecting and mixing records but has journeyed into the studio over the last few years, leading to an EP on Nilla, and then a track Safari on a compilation sampler for her own label.
With a non-stop tour schedule, she'll be touching down in Amsterdam later this month for the dance music industry's Easter, Thanksgiving, Christmas and birthdays all rolled into one – Amsterdam Dance Event. Part of the MIR showcase during the festival, she'll be playing local club DEPOT alongside German composer, musician, producer and Raster-Noton mainstay Uwe Schmidt aka Atom TM, Ostgut Ton affiliate and Berghain regular Tobias, Sandwell District label-head Function, L.I.E.S founder Ron Morelli, and a secret special guest still to be announced.
Gearing up for her set, Nastia looks back on the ex-Soviet Union plains of her homeland to cherrypick some of the best techno tracks to come out of the territory after it was liberated in 1991.
Nastia says: "It's not that easy to talk about post-Soviet techno from 1991 because I think techno was born here around the end of the '90s. I could be wrong, as I was born quite late, so I haven't been able to follow the entire history myself and I am probably missing out something or someone. I worked quite hard to understand and get the best and most important parts of the movement."
1. SCSI-9 Metamorphosis
Nastia: "The first successful electronic music project I remember is SCSI-9 which consists of two musicians from Moscow – Anton Kubikov and Maxim Milutenko. Their first album was released in 1999 and one of the tracks that I found particularly interesting was Bubble Sun. However, after talking to one of the members I decided to pick Metamorphosis from their latest works. They were the first artists to become known outside of Russia."
2. Vakula Modulation 01
Nastia: "My favourite and most respected artist from around here is Vakula, who is also the greatest producer we have. He doesn't really produce techno, his music is very eclectic and deep. One of my favourite recordings from him is Modulation 1, which was released on ARMA this year."
3. Павел Миляков Ялта
Nastia: "Then, of course, I can't forget the ГОСТ ЗВУК (Gost Zvuk) label which is just brilliant. They focus on releasing music by local artists with a really distinctive and original sound. My favourite techno track from their catalogue is Styx Vol. 3, produced by Buttechno."
4. Anton Zap Modernization
Nastia: "Anton Zap. Does he need to be introduced? He is from Russia and produces incredibly intelligent music."
5. Andrey Zots Ty Spal
Nastia: "Andrey Zots is one of those guys who is experimenting with his sound. His track Ty Spal released on my label Propaganda Records is massive and fat, not simple at all and enough groove to make you move."
6. Stanislav Tolkachev I'm Not A Number
Nastia: "Stanislav Tolkachev is a pure Ukrainian techno genius. All of his productions are just outstanding. For this list I have chosen «I Am Not A Number» because I love the weird video."
7. Etapp Kyle Limb
Nastia: "Etapp Kyle is a talented producer from the western part of Ukraine who is now living in Berlin – playing at Berghain and releasing music on very respectful labels. He is young and restless, intelligent and passionate."
8. Motor audio.nl
Nastia: "Motor is a new discovery. What I love about selecting my 10 best is that I am forcing myself to find someone that I may have missed and Motor is the best example of this, with his super solid adult sound."
9. DJ Rx-5 Acid House
Nastia: "I came across something special, which is actually produced by my friend Aleksey Chernorot aka DJ Rx-5. This 'A Taste For Crap' EP is a must have in my opinion. It is a truly brilliant record. He is one of the pioneering Russian DJs, and this release shows how far he looks into the future. Pure wizardry."
10. Magnit White Island (Fast Mix)
Nastia: "And to finish my list off perfectly is this track from New Composers. They were the first artists to come out from post-Soviet countries and release their music on vinyl in the UK in 1994. It's not techno but it wouldn't be right if I didn't mention them."
Nastia plays the MIR showcase at DEPOT (Aambeeldstraat 10, Amsterdam) as part of Amsterdam Dance Event alongside Atom TM & Tobias (live), Function and Ron Morelli (info).