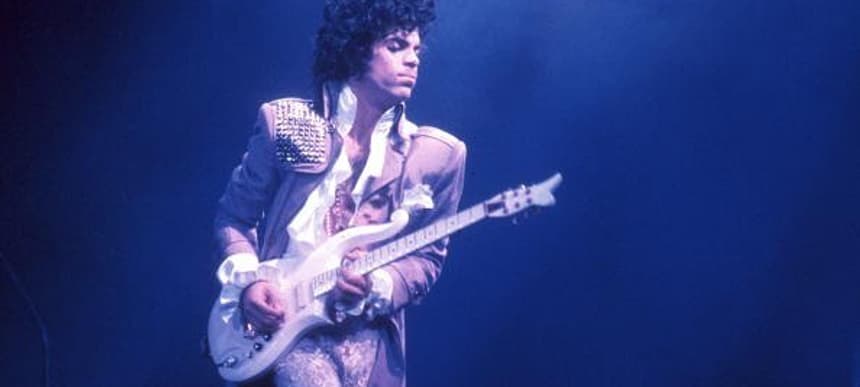 06.05.2016, Words by dummymag
The 10 best Prince songs, according to Severino
After dropping the milestone 300th addition to the Dummy mix series in December of last year, one part of London's infamous Horse Meat Disco quartet Severino returns to us, this time for a 10 best list.
Founder of fabric clubnight Happy Families with ex-Jockey Slut editor Rob Wood, Michael Morley and Mark James before joining the HMD crew, Severino has had somewhat worldly DJ career – boasting residencies as far and wide as Rex in Paris through to Vandam Sundays with Susanne Bartsch in The Big Apple. His musical knowledge remaining unsurpassed, Severino decided to contribute to our 10 best series by paying respects to the late and great prince of pop: Prince.
Although his passing was just over a fortnight ago, dust never settles on the internet, leaving his death as almost a distant memory. That's why we kept the Prince fires burning with a selection of his tracks most important to Severino – ranging from the early-infographics of Sign O' The Times right through to his spicy collaboration with Sheila E.
Check out Severino's selections below and keep paying your respects to the prince of pop.
Prince I Wanna Be Your Lover
Severino: "This is one of my favourites, if not my favourite, from him. The beginning. It's disco,funk and soul. That solo after the break…and also that DIMITRi From Paris edit, with the live addition is still amazing. One of the best edits of 2015."
Prince Sign O' The Times
Severino: "Slow motion, great video. Just words and symbols…before text messaging [laughs]."
Prince 1999
Severino: "That crazy cosmic intro. It goes into one big party tune. It was perfect before the crazy millennium countdown for NYE."
Prince Gett Off
Severino: "Dirty and funky. I was on holiday here in London and bought every single format of the single. There's a great Steve Silk Hurley remix too."
Prince Head
Severino: "I don't think it ever became a single but again, it's very sexy with a funky riff."
Prince 'Black Album'
Severino: "So I managed to buy a bootleg vinyl of this rare album. It was incredible how was mysterious and a crazy an artist Prince was."
Prince When Doves Cry
Severino: "Super fun video and very sexy. Girls were going mad over Prince but it was interesting because lots of people thought he was gay."
Prince & Sheena Easton U Got The Look
Severino: "Another favourite of mine. It's simple, fun, and provocative."
Prince & Sheila E A Love Bizarre
Severino: "Not really him singing but still part of the family. That countdown at the beginning with the groove and drum…and as always, amazing lyrics."
Prince Sometimes It Snows In April
Severino: "Sad to say, because his death was in..April. Bit like a destiny record? I don't know but it is such a beautiful ballad."