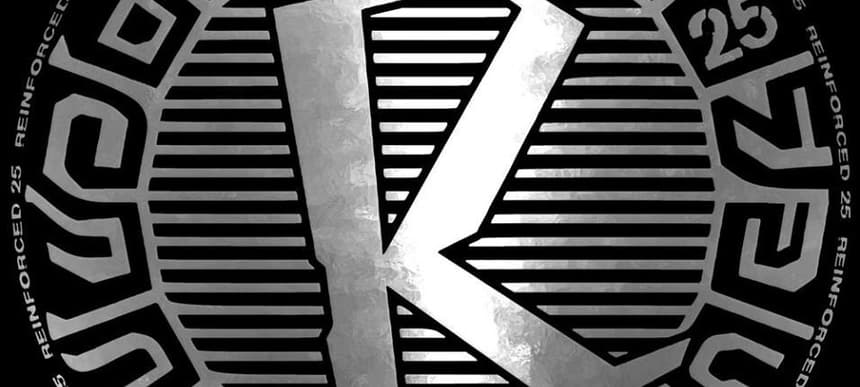 04.03.2016, Words by dummymag
The 10 best Reinforced Records tracks, according to Ben Morris
Ahead of his set at Sessions alongside Project Pablo, Medlar, Ptaki and Ruf Dug at Corsica Studios on March 4th, Ben Morris shares some of the defining records from a label that dominates his record collection – Reinforced Records.
Established in 1989-90 by college friends Marc Mac, Gus Lawrence, Dennis McFarlane, and Ian Bardouille, the label was catapulted to success by the release of Mr Kirks Nightmare, produced by Mark and Gus under their 4 Hero moniker. Selling more than 24,000 copies worldwide, Reinforced was truly underway. Boasting a back catalogue of releases spanning jungle, drum and bass, and hardcore from the likes of Manix, Tek 9, Nookie, Goldie, Doc Scott, Randall, Rufige Kru and many more – the label remains, 25 years after its inception, an essential imprint for drum and bass fans.
In Ben Morris' own words:
"Reinforced Records and it's associated artists have been a constant in my life. From it's beginnings in 1990 until the present day – as well as celebrating it's 25th anniversary last year with a lavish boxset – the Dollis Hill based label and collective gave birth to some of the most forward thinking, ground breaking music that has ever come from these shores.
I'm going to attempt to list my favourite 10 from it's vast catalogue below. Yes, I'm aware it's subjective and yes, I'm aware that some of my choices may seem obvious, but their importance can't be understated. I'm going to concentrate from the labels inception, through to the mid '90s here. Who knows, more to come in part two?"
Read Ben's selections below and listen seamlessly via our YouTube playlist.
4 Hero Mr Kirks Nightmare (1991)
Ben Morris: "DARKSIDE. I mean, what a way to start a track. Instant buzz kill. Imagine getting THAT phone call."
Manix Feel Real Good (1991)
Ben Morris: "Tops off, Hands in the air. Where you From? What You On? The compete antithesis to Mr. Kirks Nightmare."
Nebula II Peace Maker (1992)
Ben Morris: "This one's got it all: chipmunk rap samples, 303s, and a riff that drills right into your head."
Nasty Habits Here Come The Drumz (1992)
Ben Morris: "Atom bomb. Total fucking atom bomb. Jesus, absolute brutality pressed to wax. Every single track on this four track EP is amazing, honestly. Just buy it."
4 Hero The Elements (Fire & Water Mix) (1993)
Ben Morris: "Taken from the 'Journey To The Light' EP – but this is more like 'Journey From the Dark' – AMIRITE? Anyway, this one used a sample from 'American Pie' but deployed to terrify you."
Peshay Warning (1993)
Ben Morris: "Taken from the 'Protege EP' which features four absolute classics, so it was difficult to pick one, but this has always been my favourite."
Internal Affairs Hands To Heaven (1993)
Ben Morris: "Goldie and 4 Hero join forces to create probably the only early jungle techno track to sample Chris Rea."
DJ Randall The R (From the 'Enforcers 2' picture disc) (1993)
Ben Morris: "Randall on Reinforced. On a picture disc. You know it's serious."
Underground Software He's Really Gone (Tom & Jerry Remix) (1994)
Ben Morris: "A bit overlooked this one, in my opinion. I'm a sucker for anything that samples that vocal from Crush On You by the Jets, and just wait for that Amen to come in. Woooosh. I could probably do another 10 best just on Tom & Jerry alone."
4 Hero Universal Love
Ben Morris: "I'll just leave this here."
Ben Morris plays Corsica Studios on March 4th as part of Sessions alongside Project Pablo, Ruf Dug and more (Info).