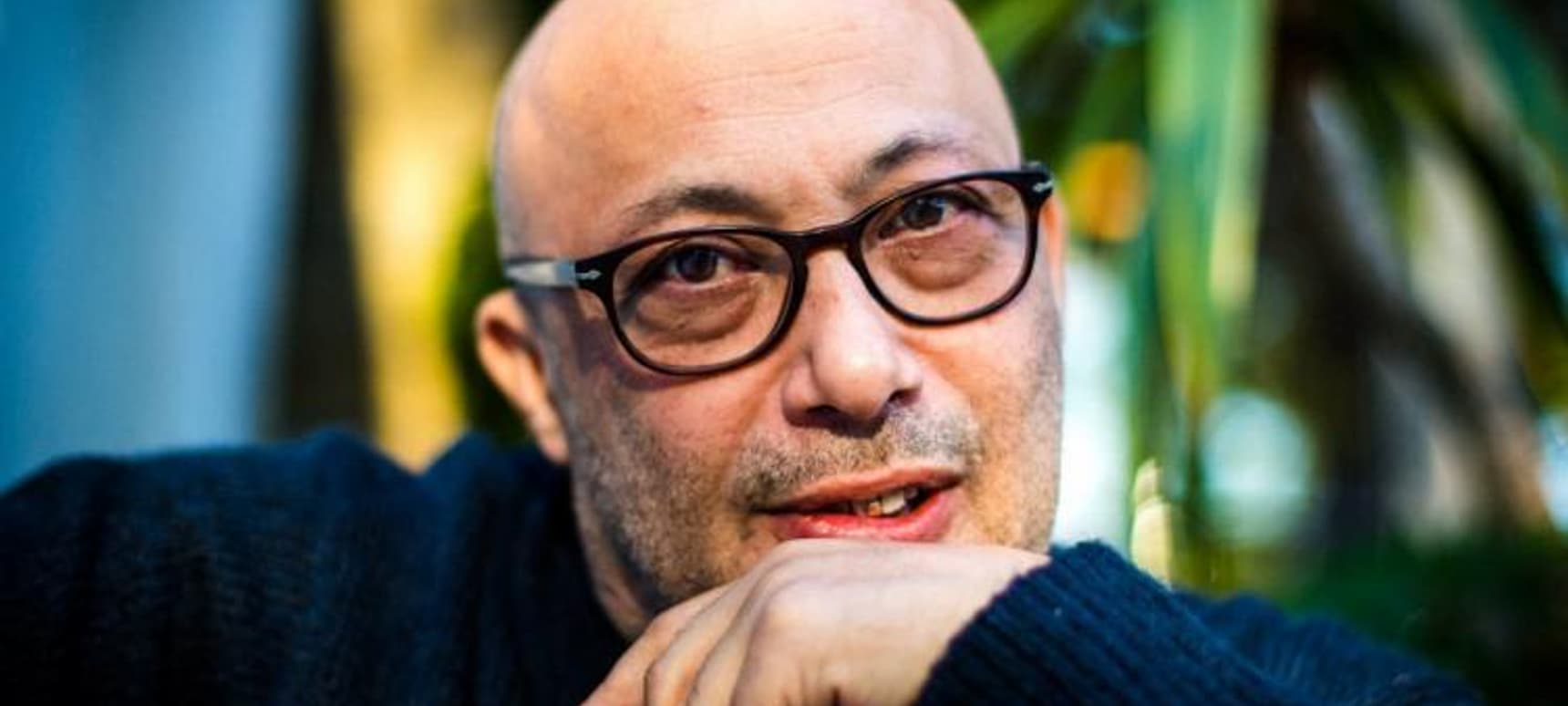 06.12.2018, Words by dummymag
The 10 Best Space-Themed Records, according to Howie B
With his 'Space Is The Plaice' compilation out now, the Pussyfoot boss lists his top tracks influenced by the universe beyond...
Over the years, outer space has often provided inspiration for artists, with musicians like Bowie most famously exploring the mysteries of extra-terrestrial existence. Someone who's ploughing the depths of infinity and beyond more recently is revered DJ/producer Howie B, on his new 'Space Is The Plaice' compilation that has just arrived on his own, reactivated cult label Pussyfoot. The eclectic compilation pulls together artists as diverse as Nick Faber, Rui Da Silva, Flowdan and Pye Corner Audio for a remarkably wide-ranging affair – described as an 'aquatic space opera,' it broadly interprets galactic themes over its 28 tracks.
Of the compilation, Howie says: "The album reaches to places that no label has reached before. Within the album, there is a deep sense of exploration of musical style and genre. A few years ago, the rebirth of Pussyfoot seemed light years away but all it took was a phone call to a few friends, asking if they'd like to write some music with a space edge. The result is beautiful and it will lead you far into the galaxy and beyond."
Below, Howie lists his top ten Space-themed tracks.
–
1. Devo – 'Space Junk'
"I first saw them in 1978 when they were supporting Bowie at The Glasgow Apollo I'd never heard of them before. For the first three songs they weren't even on stage, they were playing behind a screen with projections of them on it, it seemed to me, completely insane and out of this world. Space Junk is what would happen if a Satellite had a wondering mind and an inner monologue."
2. B52's – 'Planet Claire'
"One of the biggest inspirations to me and my music production. It's deceptively simple, I love the sound and the rhymes in the lyrics. 007 meets The Jetsons meets The Monster Mash."
3. Beastie Boys – 'Intergalactic'
"The three of them had such a great sense of humour – every subject they chose they had this incredible twist – three white Jewish guys from Brooklyn doing hip-hop, they were a twist in themselves. They were like me, aliens inhabiting a planet that wasn't necessarily the obvious place for them to land.
4. Tangerine Dream – 'Stratosfear'
"I went to see Tangerine for the first time in May 1976 and this was the opening track that they played. What I loved about this band was that they went on stage, played for two hours but only played four tracks. Interstellar experience for me, these guys were playing with massive machines onstage. It introduced me to electronic music. What makes this so spacey to me is the worlds that they build through their sounds, their music has been used to soundtrack a lot of cinema and TV."
5. Trouble Funk – 'Let's Get Small'
"I discovered this band in the late '80s when I was working with Soul II Soul. I would play this record out quite often when I was DJing because it was a great mix of genre: a little bit of Go Go, hip-hop, groove and bass – I love the structures, they were so spacious. They were doing live eight-minute 12"s totally groove based. Otherworldly."
6. Silver Apples – 'Oscillations'
"The title speaks for itself really. I was introduced to Silver Apples by my good friend Toshio Nakanishi – god bless his soul – they were a band from the late '60s. Toshio played me their album in the '80s, I couldn't believe I'd never heard of them because the sound had my name all over it. Now there is a vintage tinfoil space feel to the tracks which I think adds to its charm, its magic and it takes you out of your comfort zone and beyond."
7. Hawkwind – 'Silver Machine'
"I saw them in the '70s at The Glasgow Apollo when it was still Lemmy as their lead singer. I think this is the type of live music that makes you forget your whereabouts entirely, the crowd becomes a hive mind and you just sweat and move. Heavy space rock."
8. Imagination – 'So Good So Right'
"There is dubby aspects to this tune, when they came out with this song in the '80s, I couldn't believe that they were British. It was the first British act that I'd heard release club dub disco groove. The mish mash of genre, the mixing of sounds, delays and echoes bring to mind an alien space cruise."
9. Rare Earth – 'I Know I'm Losing You'
"The production alone is so spacey, it teleports you. It's about losing someone and that's universal. It's a song that gave me solace and took me elsewhere when I needed an escape."
10. Bill Withers – 'I Can't Write Lefthanded' (live 1973)
"This track takes on space in two ways, the political and the physical. Politically, this is one of the most soulful protest songs ever written. This song is universal, it was relevant then and it's relevant now. People fighting and not questioning. Physically, it takes up so much space – this tune walks slowly and purposely, it makes you hang on to every word."
Pussyfoot Record's 'Space Is The Plaice' compilation is out now – buy it here.