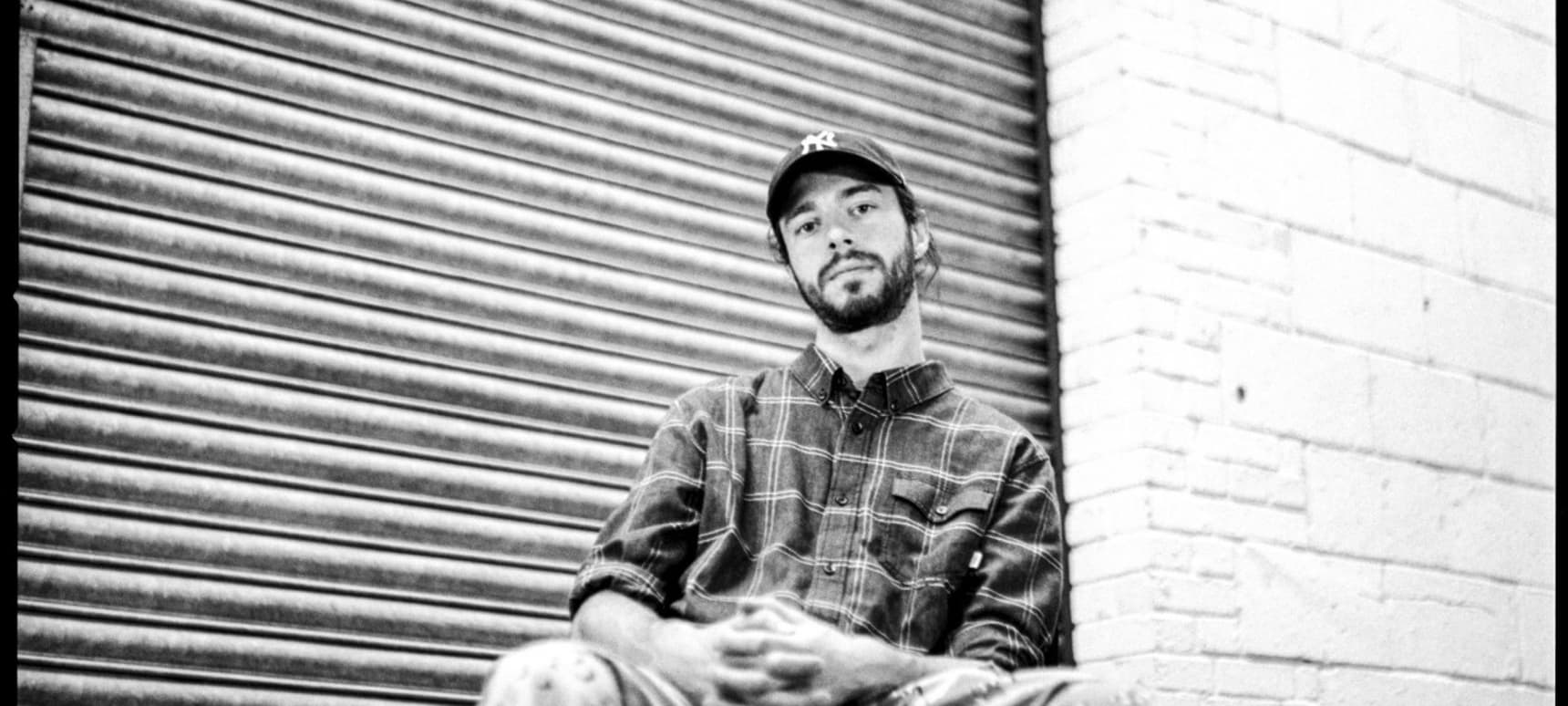 20.02.2018, Words by dummymag
The 10 best spiritual jazz tracks, according to Maisha
Maisha is a name gaining serious traction in London's budding jazz scene. Drawing influence from spiritual jazz and West African rhythms, the free-form group, spearheaded by bandleader Jake Long and containing Nubya Garcia, have an organic come up, plying their trade at underground London institutions like Good Evening Arts and Church of Sound (which has also seen the likes of Moses Boyd, Yussef Dayes and Fatima).
Making a statement in 2016 with its Welcome To A New Welcome EP, the group channelled a vivid mixture of old jazz sensibilities, African sounds and futuristic aesthetics to concoct otherworldly moments of musical joy that strike many a nerve. They also made an appearance on Brownswood Recordings' recent We Out Here compilation, contributing the project's opening track.
Despite his busy schedule taking his band around the country performing, Jake sat down with us to break down some of the tracks that have informed his style and soundtrack his life.
Ensemble Al-Salaam – Music Is Nothing But A Prayer
Jake: "Love the almost operatic vocals on this track, takes you on such a journey. '70s Spiritual jazz at its finest."
Lonnie Liston Smith – Expansions
"An all time favorite of mine that I'm pretty much happy to listen to at any point. Super uplifting, and funky as hell."
Alice Coltrane & Carlos Santana – Angel Of Sunlight
" I found this in a dusty box outside a junk shop in Berlin. This track is the most driving and rhythmic track on the album, most of the others consisting of Alice's lushes string arrangements."
Don Cherry – Karmapa Chenno
"Definitely one of my favourite tracks of Don Cherry's album Here and Now. More of a blend of funk fusion in there, but still such a great track."
Norman Connors – Dance Of Magic
"This is one of my most recent discoveries. I'd never heard of Norman Connors before this record, but I saw the line up with some of my favorite artists and had to buy it."
Les McCann – The Lovers
"I was handed this record in a shop in San Francisco by another customer. He said, 'I've been seeing what kind of records you've picking out and if you haven't heard this Les McCann record, buy it and thank a stranger some other time.' I bought it straight away and listened to it that night; I was immediately struck by this track."
Pharoah Sanders – Let Us Go Into The House Of The Lord
"This track was one of the first spiritual jazz records I heard, being the b-side of two incredible tracks on the Summun, Bukmun, Umyun album. I feel it captures so many feelings and moods from great happiness to immense sadness all within this one tune."
Leon Thomas – Echoes
"A really beautiful, chilled track and the inspiration behind the name of the forthcoming Maisha album."
Airto – Virgin Land
"Yet again this is another new record I found in Paris when I was there playing with Charlotte Dos Santos,. Its not such a directly spiritually jazz track but includes many aspects of that music, and the melody is just too good."
Yusef Lateef – Like It Is
"I was introduced to this tune by Rosie Turton when we played it on a gig with her band, and was struck by Yusef's soulful and bluesy solo and the beautiful string arrangements. I think since then I've ended every radio show I've done with this tune, such a great send off."
Check out Maisha's new track, 'Inside the Acorn', below.
Listen to Dummy's curated playlists on Spotify.