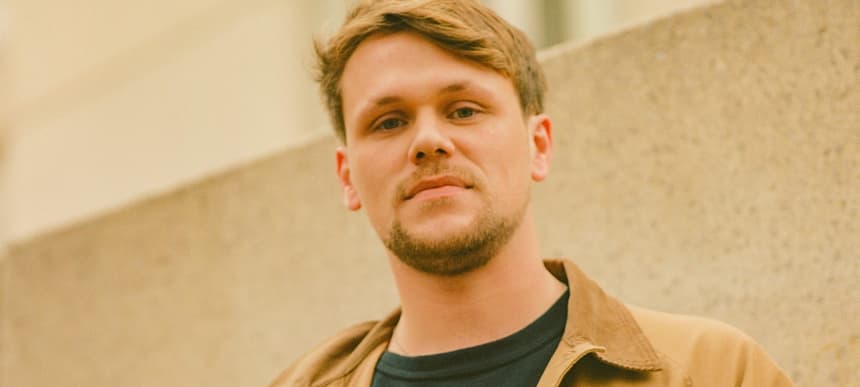 26.04.2022, Words by Billy Ward
The 10 Best Steve O'Sullivan Releases, according to K-Lone
"Gurgling synths, bells and whispers in french, what more could you want?"
For Brighton-based DJ, producer and label head K-Lone, few figures within dance music have been as influential as Steve O'Sullivan. Steve's work with his cult dance label Mosaic Records – and as a producer in his own right – helped to unearth a love for minimal and deep techno during the '90s, emerging as one of the most respected figures in the UK underground electronic scene and putting out a catalog of music which sounds just as fresh and innovative to this day.
Operating within the worlds of techno, dub house, UK garage and beyond, K-Lone shares a passion with Steve for subtle and hypnotic productions made for the dance floor. Now heading up his very own Wisdom Teeth label, which he runs with Livity Sound affiliate Facta, K-Lone has been pushing some seriously forward thinking music for close to a decade now, including 2020's acclaimed 'Cape Cira' album, which saw him shift-gears from his clubbier sound to explore the full melodic and textural potentials of his craft.
From one rare breed of producer to another, we sat down with K-Lone to run through 10 of his favourite Steve O'Sullivan releases, from the West Londoner's more recent Bluetrain and Wise Caucasian aliases to some minimal gems from the '90s.
1. Steve O'Sullivan – 'Knowledge' (1996)
"From the first record in his Bluespirit series, one of my absolute favourites, minimal groovy drums and Steve's signature bass sound jumping all over the place."
2. Bluetrain – 'Friday Night Dub (Version)' (2016)
"Can't talk about Steve without mentioning his Bluetrain alias, probably about as typical as a Bluetrain record can be, hypnotic drums and stabs in true Basic Channel style."
3. Steve O'Sullivan – 'She Don't Do Chicks' (2003)
"Love this one from his 'DMH' EP on his Mosaic imprint, the sound palette and groove still sounds super current despite being almost 20 years old."
4. Bluetrain – 'Invisible Guest' (2019)
"My favourite Bluetrain record, the ultra crisp production on every single sound and that broken beat is super reminiscent of old dubstep records."
5. Steve O'Sullivan & Ricardo Villalobos – 'Sullric' (2017)
"Absolute dream team on this track, gurgling synths, bells and whispers in french, what more could you want?"
6. The Wise Caucasian – 'Kutchie Dub' (2014)
"4×4 dub-wise house on Sushitech by his Wise Caucasian alias."
7. Steve O'Sullivan – 'Never Back' (2019)
"Classic dub techno groove done to perfection on french label Aku."
8. Steve O'Sullivan – 'Triple Distilled' feat. Brawther (2021)
"One of my favourites from his recent collaborative Dimensions series on Sushitech featuring Villalobos, Mark Broom, Ben Buitendijk, Dana Ruh to name a few."
9. Steve O'Sullivan – 'Prasinos' (2021)
"150 bpm techno from his 'Green Trax' LP harking back to his heavier Green/As It Is series from the '90s."
10. Echo Motif – 'Mo' Greens' (1996)
"Collaboration with Wis from 1996 that sounds like an old Pev record or the sort of thing we'd put out on Wisdom Teeth in a heartbeat."
The Wisdom Teeth label-head recently contributed to AiMi, showcasing an infinitely evolving and endless production with 'Autotypia'.
K-Lone's 'Autotypia' can be listened to for free via the AiMi app here