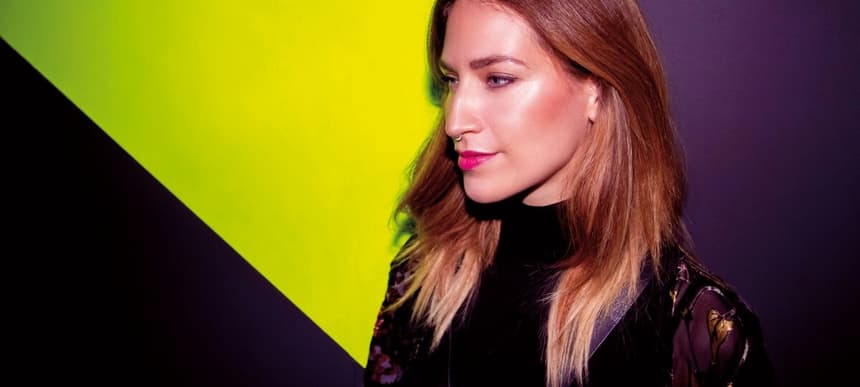 09.01.2018, Words by dummymag
The 10 best Swedish house and techno tracks, according to La Fleur
La Fleur has emerged as one of the most exciting in house and techno circles in recent years. The Berlin-based, Örebro-born DJ/producer is a resident of Watergate, label boss of the quality Power Plant imprint and a new addition to Labyrinth parties in Ibiza, in addition to now being an exciting feature within the Truesoul label, which releases her new EP, Exhaust, today. This EP follows La Fleur's amazing 90-minute set at the Pacha party this season alongside Adam Beyer and Ida Engberg. Her sound is a cutting-edge mix of house and techno and, as every year passes, she becomes more of an authority in the Swedish scene and in the dance community.
Her strong two-track contribution to the Truesoul catalogue begins with 'Fish Truck', a brilliant multi-layered concoction of shuffling beats, heavy bass and a woozy synth line with a subtle nod to Chicago. The title track changes up the energy and mood deliciously, as layers of lush pads fill the soundscape and combine with a vocal from an Eckhart Tolle video where a woman asks him why we are so affected by music. With a backbone of funk-laden techno beats, it's at once beautiful yet melancholic.
Still hot off the heels of creating a masterpiece, La Fleur sat down with us to break down some of the quintessential tracks from the house and techno world to emerge from her home nation. Expect twists, turns and euphoria aplenty.
The Persuader – What is The Time Mr Templar?
La Fleur: "This track just has to be number one in this list. I've been playing it since forever and it's one of those tracks that literally never leaves my bag. It's a timeless and classic masterpiece, and from one of the pioneers in Swedish techno; Jesper Dahlbäck."

Genius Of Times – Same Old Place
"The first release on one of my favourite Swedish labels. I also started my label Power Plant the same year (2010) and, together with a few other vinyl only labels and a lot of new emerging artists from Sweden, it was part of a new sound of house. Signature Swedish with all it's melodies. And this track is one of my favourites from that era, by Genius of Times aka Alexander Berg and Nils Krogh who also produces under aliases like Dorisburg and Arkajo. The break starting around four minutes in is to die for!"
DK8 – Murder Was The Bass
"This track is from 2003 is from the label DK (started in 1997) by Jesper Dahlbäck and Thomas Krome in the golden era of Swedish techno. As a friend of mine said; this track changed everything."
Skudge – Melodrama
"Skudge was a big part of building the bridge between old and new techno in Sweden. They have a beautiful repertoire, and 'Melodrama' is one of my favourites. But please do also check out 'Convolution'."
Sunday Brunch – No Resistance
"The label SVEK is still today one of the most important labels in Swedish electronic history, with so many tracks that have stood the test of time. This one is produced by Jesper Dahlbäck and Sebastian Ahrenberg, with the absolutely amazing vocals by Mark O' Sullivan: 'Show me no resistance and I show you more love/ Making time for pleasure trying to measure the time that we treasure.' Putting on this track fills me with love every time."
Adam Beyer aka Mr Sliff – Rippin and Dippin
"Another Swedish techno pioneer, Adam Beyer. This bomb is from 2001 under one of his old aliases, Mr Sliff. Killer bassline!"
Ida Engberg – Disco Volante
"This track was a big hit in the Swedish underground scene and it was refreshing it was a woman as the artist. Released on the Swedish label Pickadoll who hosted a lot of other Swedish artists under the more electro house era such as Style Of Eye, Özgur Can, Tony Senghore, and of course the label owner himself; John Dahlbäck."
Antiloop – In My Mind
"I must have this track in this list because it was a very early intro for me to Swedish electronic music, discovered in a very unexpected way. Me and one of my best friends were walking her two Dalmatians in a forest when we found a cassette tape. We went home and listened, and it was a mix of hard techno and trance, very unfamiliar to what I listened to at that time (mostly indie rock and pop) but I just loved this track. And we used to meet up and listen to this tape over and over again, and rewind and play, rewind and play this track on repeat. I think it definitely opened me up to something new, more four to the floor music. Can't help but still love this trance track. Antiloop is David Westerlund and Robin Söderman."
Hugg & Pepp – Snabeln
"Hugg & Pepp are the cousins Jesper Dahlbäck and John Dahlbäck and together they also have their own label, Dahlbäck Records. They always name the EPs and tracks in quirky funny Swedish words. This track is from the EP Elektrofant (made up name of electronic elephant) and this B2 is 'Snabeln' (meaning 'the elephant's trunk" in English)."
Aril Brikha – Winter
"Aril has been in the scene for a long time and his Winter EP is very special to me; it was released at the same time where I visited Berlin a lot before my move there in autumn of 2007. I have very strong intense memories to the B-side named 'Berghain' even if it's a bit more beautiful than an experience in the club with the same name! A-side 'Winter' is still my favourite from this EP though and it finishes off this list, written in the Swedish winter landscape in January."
La Fleur's Exhaust EP is out now.
Check out Dummy's curated playlists on Spotify.