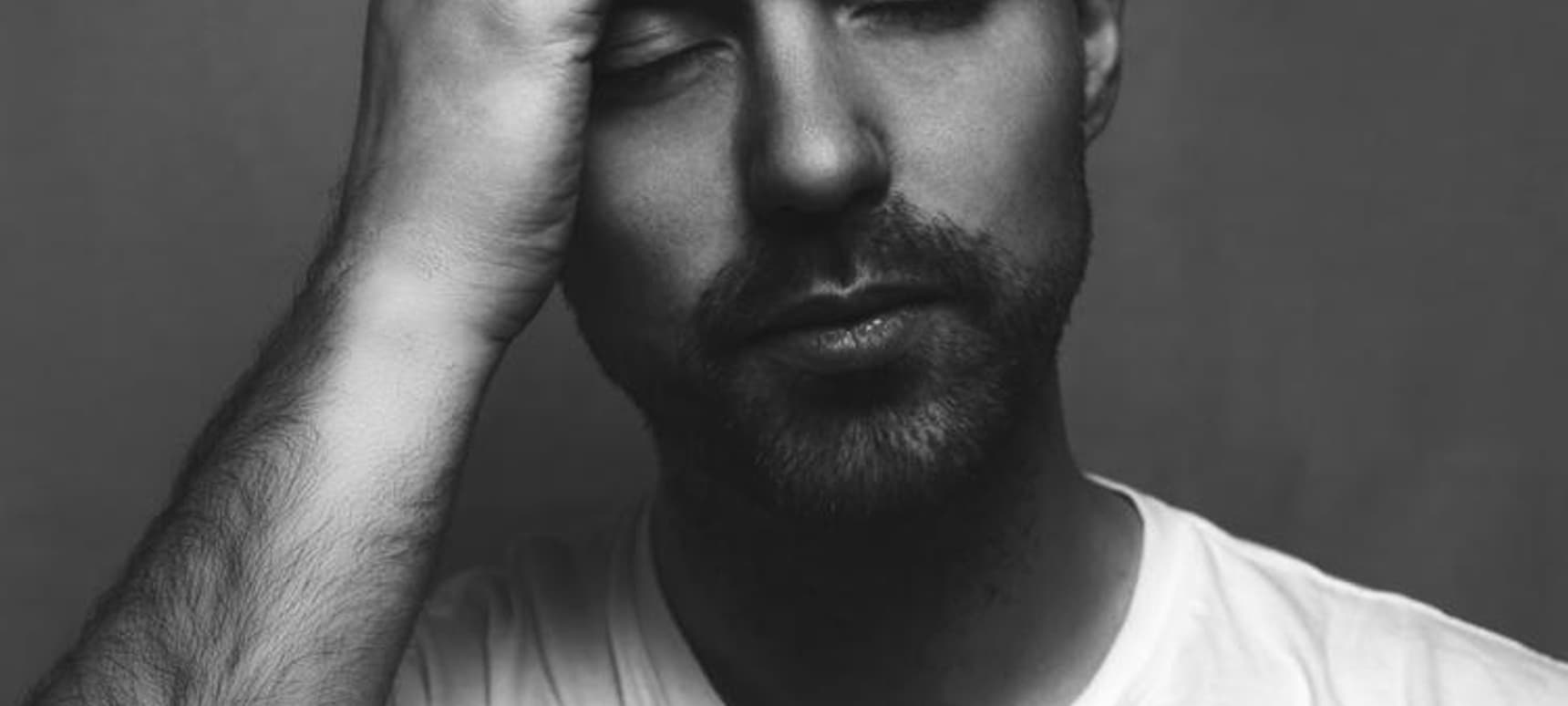 09.11.2017, Words by dummymag
The 10 Best Techno Tracks Of All Time, according to Benjamin Damage
Young techno king Benjamin Damage selects his 10 favourites tunes from the thumping genre.
Benjamin Damage is one of the most acclaimed young techno artists in recent times, and he was welcomed into the R&S fold back in October with a three track EP. This was his first release since the close of Modeselektor's 50 Weapons, kicking off a new era of releases on his now home label.
Now that the dust has settled, he took time to sit down with Dummy to break down some of his favourite tracks from the land of techno, incorporating everything we love about it and beyond. Check out his choices below.
1. Head High – 'Rave'
"Listening to 'Head High' makes me think of someone deeply invested into early 90s UK rave music culture, but who never got a chance to experience it, something I can very much identify with. Straight to the point, pounding and euphoric, its a modern reimagined dream of an illegal 1992 warehouse anthem."
2. Jeff Mills – 'The Bells'
"Perhaps one of the most famous techno tracks of all time. Uncompromisingly brutal, full of energy but also incredibly catchy and instantly recognisable all over the world."
3. Maurizio – 'M4b'
"Maurizio had mastered the art of subtle noise techno and sub bass back in the 90s, endlessly copied but never bettered. A beautiful record that could have been made any time in the last 25 years."
4. British Murder Boys – 'Don't Give Way to Fear'
"Back during the dark days of techno, dominated by endlessly boring, lifeless tracks entertaining bugged out zombies in commercialised venues, British Murder Boys (Surgeon & Regis) kept fighting the fight. An unrelenting commitment to fierce and uncompromising techno."
5. Cosmin TRG – 'Izolat'
"A classic from my old 50Weapons label mate. Cosmin brought the vibrancy and energy of pre-stadium dubstep into techno and finished it with some superb rave stabs and pounding sub-bass."
6. Plastikman – 'Spastik'
"My personal introduction to techno, found on an old bargain basement complication CD. These were one of the few sources of underground music for me, growing up in Swansea, Wales. Mixing the visceral deep sub-bass of the Roland 808 and the unexplainably catchy hypnotic percussion, it's the record that got me into techno and still sounds great today."
7. Toxic Two – 'Rave Generator'
"Another CD complication gem I found growing up in Swansea. The intense visceral energy of the stabs and the party atmosphere sounded like it came from another planet, the sound of a secret magic world so different to anything I had heard before. Somehow, in 2017, it still has that effect on me."
8. Robert Hood – 'Munis'
"Minimal techno developed a bad name due to a lost decade of homogenised blandness. The original concept remains a work of genius. Robert Hood perfected the art of stripped techno down to its basic foundations in 1994."
9. Karenn – 'Pace Yourself'
"Combining the many talents of Blawan and Pariah, Karenn take post apocalyptic techno about as far as it is possible to go. This all out assault into existential terror is bleak and powerful."
10. Ceephax Acid Crew – 'Ceephax Acid'
"A difficult track to find on YouTube because the artist's name is almost identical to the track name. The Roland TB-303 was a huge flop due in 1982 due to its total inability to sound anything like a bass guitar. It went onto become one of the most iconic pieces of hardware in electronic music. I'd guess it appeared on vastly more records than the 10,000 units that were ever manufactured. Is this the absolute best acid track ever? Or even the best Ceephax acid track? Possibly not, but its frantic, relentless and a lot of fun."
Read next: The 10 Best Euphoric Breaks Bangers, according to Anastasia Kristensen.