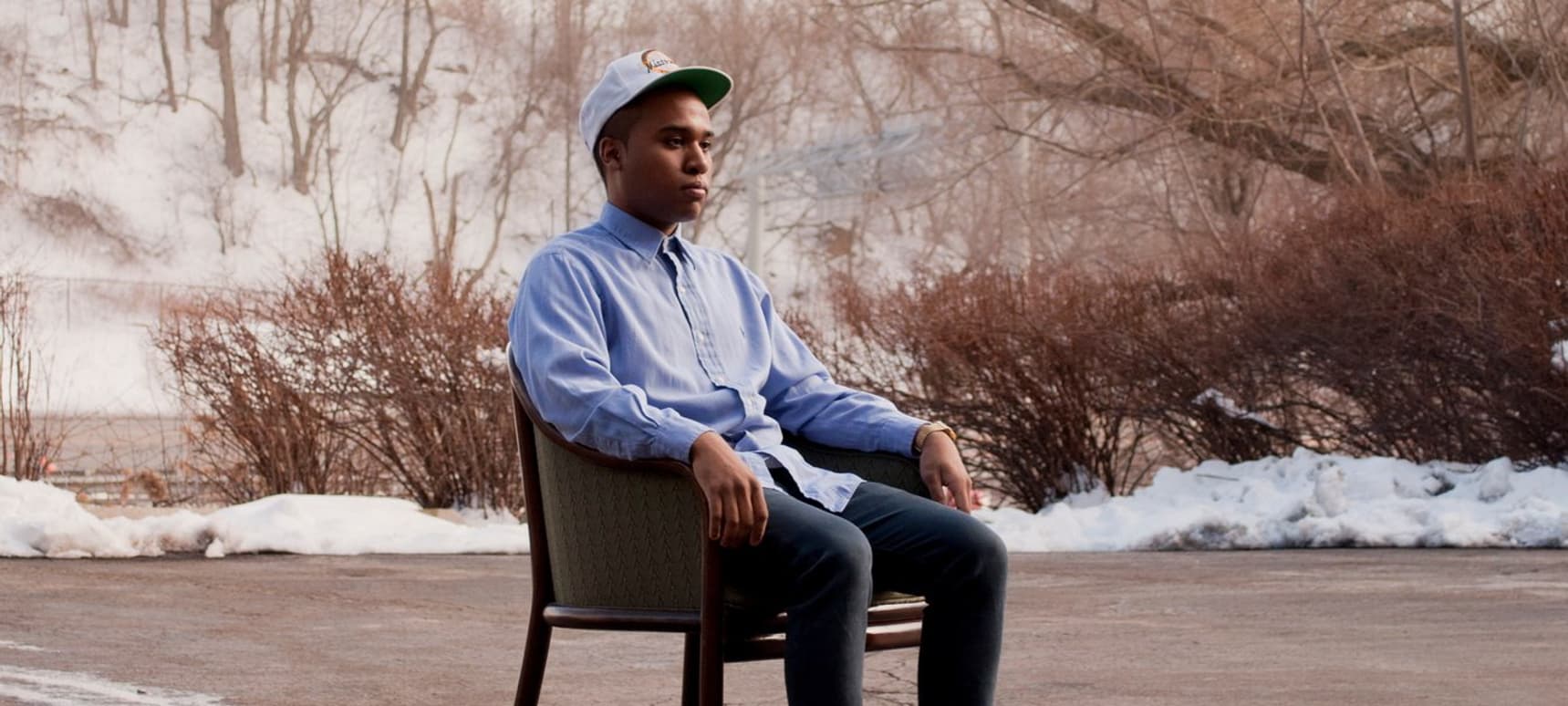 10.02.2016, Words by dummymag
The 10 best tour bus tunes, according to Lunice
From his early releases on LuckyMe and shellin' down alongside Hud Mo as party-starting duo TNGHT all the way through to wrapping up 2015 with an impromptu release of '180' and a stint on the EU leg of Madonna's Rebel Heart Tour, Lunice is Montreal's euphoric beat aficionado. Citing influences across the board from jazz to metal, his output is undeniably eclectic. We threw numerous drinks across dancefloors when Higher Ground dropped, and miraculously moonwalked to Fancy Forty with two left feet.
An alumni of Red Bull Music Academy, Lunice took the the road last week as an ambassador, mentoring potential UK applicants alongside Todd 'The Godd' Edwards ahead of the 2016 instalment of RBMA in his home city of Montreal. Spending a hefty amount of hours on the road, Lunice has compiled 10 of the best tracks to kick back to on the tour bus, whether's it's turn up or turn down season. Ranging from the kick back hip hop of MF Doom through to hair-raising metal from Skinless, these are the tracks that keep Lunice ticking when he's touring.
If you're feeling productive, proactive or maybe just lucky – applications for RBMA 2016 in Montreal are still open. Get amped up to write your sublimely eloquent application answers to those amazingly mind-bending questions with Lunice's all encompassing tour bus jams playlist.
01. AZ Gimme Yours
Lunice: "I play this song almost every time I check into my hotel room to settle down. It's one of my all time favourites but it was hard to choose which AZ track out of the 'Doe Or Die' album. Such a classic project."
02. Big L Fed Up Wit the B******t
Lunice: "This is the track, back in high school, I would listen to whenever I was fed up about things but it still stays relevant to today's issues. Big L is the truth."
03. Kodak Black No Flockin
Lunice: "I've always had huge respect for the raw creativity the hood culture provides time and time again. It's where you'll catch the next dance craze and the next sound. And Kodak is a perfect example of all this. The last time I felt hyped about a hood artist was Gucci Mane, back in 2005 with trap house."
04. Pusha T feat. Ab-Liva Got Em Covered
Lunice: "This type of collaboration and sonic creativity is what inspires to push my sound forward."
05. MF Doom Eucalyptus
Lunice: "I used to break dance on sounds like this and at the time no one understood how I could do it on such a slow tempo, but now everyone does it with ease [laughs]."
06. Le1f Rage
Lunice: "I've been a big fan of Le1f for a long time. He's got amazing taste in sound and composition."
07. SOPHIE MSMSMSM
Lunice: "The sound design level of this, and all of his work, is unlike anything I've ever heard since that time I crossed Rustie and Hudson Mohawke back in 2008 on MySpace."
08. Sound Providers Autumns Evening Breeze
Lunice: "I was stuck between choosing an Ahmad Jamal song or a rap song that sampled one of his records, so I decided to go with this one. It's one of my all time favourite jazz rap tunes from back in early high school, right up until today."
09. Skinless The Optimist
Lunice: "Whenever I'm done listening to rap, jazz and other genres – I listen to metal. Its complexities and creativity is what I love."
10. Opeth Deliverance
Lunice: "The most epic composition and outro I've ever heard in my life. Very theatrical."
Red Bull Music Academy 2016 in Montreal is open to applications until March 7th, 2016 (info).