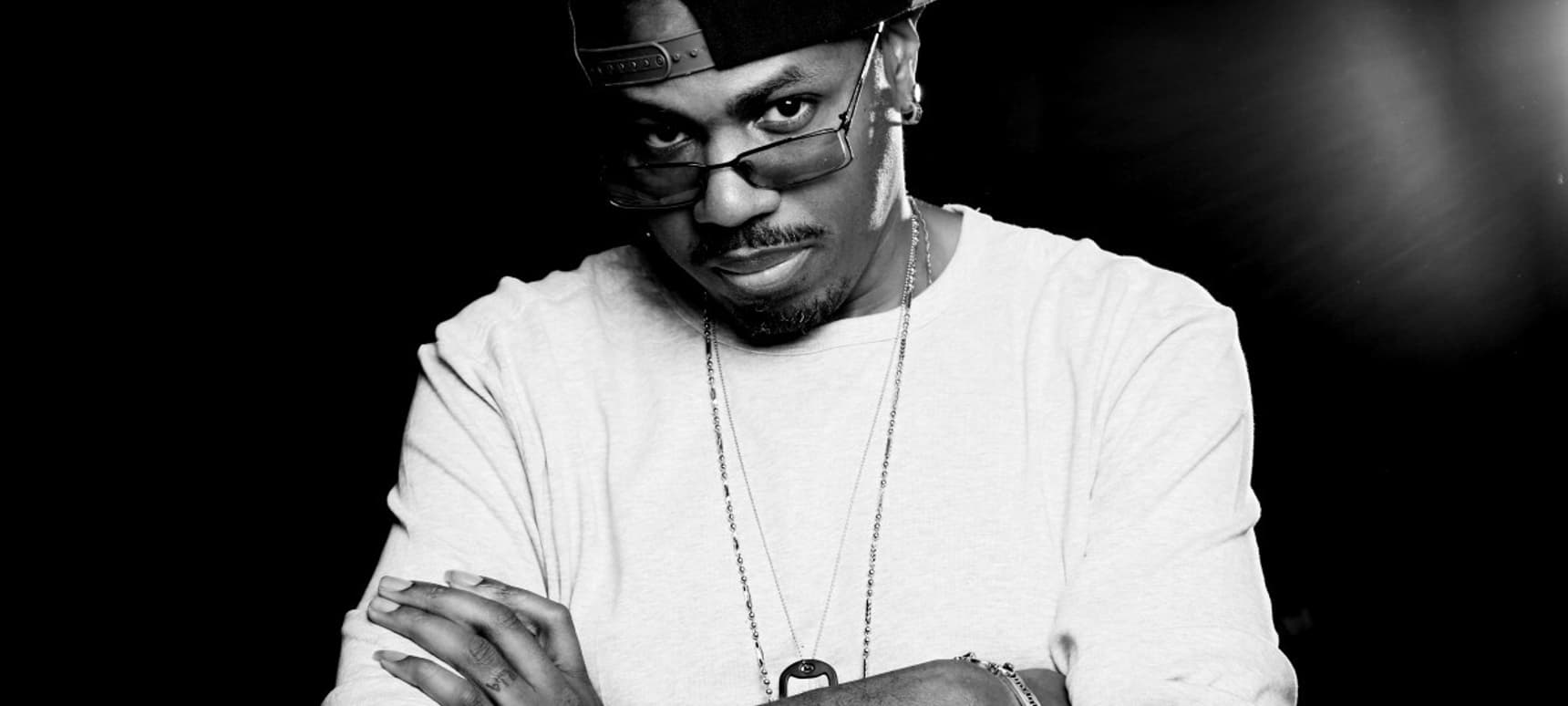 11.04.2016, Words by dummymag
The 10 best tracks for baby making, according to K'Alexi Shelby
A seasoned DJ and producer, K'Alexi Shelby is cited as one of Chicago's true house music heroes and hailed by many as a pioneer of the city's sound with one of his earliest releases as Risque III, Essence Of A Dream.
Spending his formative years '70s and '80s Chicago, K'Alex was privy to an expansive range of genres, with a diet of music including Stevie Wonder, Prince, Curtis Mayfield, and David Huff. Forming the root of his influences, he was already switched onto dance music by his teens and moving in the right circles – befriending the likes of Frankie Knuckles and Ron Hardy as he frequented the famous Warehouse.
Showcasing a varied output over the years, K'Alexi has functioned as part of the groups 2 Black Ninjas, Phurture, Risqué Rhythm Team, Risque III and Video Mind. He also has more aliases than you can count on one hand and has collaborated with the likes of Derrick May, Paul, Johnson, The Pet Shop Boys, Dave Angel, and Felix Da Housecat. A fruitful career that just keeps on giving, his blissfully erotic '90s track Sex-N-R-001 was also featured as part of Seth Troxler's DJ Kicks mix late last year.
A stalwart of mysterious sexed up house, K'Alexi Shelby gears up for his appearance at Dimensions in August this year with a tongue-in-cheek selection of the 10 best tracks for baby-making. Check the selections below and listen seamlessly via our YouTube playlist.
Risque III Essence Of A Dream
K'Alexi: "In 1987, I set out to show the world a never ending dream about my high school ex with this open love letter. Funny how couples would come and tell me how they had made love to what I said."
Lil' Louis & The World Nyce & Slo (The Love Bug)
K'Alexi: " Smooth and sexy all at the same, so how could hips NOT move to this…"
Fingers Inc. Distant Planet (Universal Mix)
K'Alexi: " Just a sexy and unforgiving groove that takes you there. Robert's voice is purely real, DEEP house, and music of the great Larry Heard brings it all together. "
Robert Owens Bring Down The Walls
K'Alexi: "Oh my god, I remember loving this record from the first day I heard it. Everybody at the club was singing, Bring Down The Drawls."
Outhere Brothers I Wanna Fuck You In The Ass
K'Alexi: "I mean REALLY, need I say more than the title of this track?! Any girl at the club singing this was advertising how and what she liked in the bedroom."
Frankie Knuckles & Jamie Principle Your Love
K'Alexi: "Love, Love this song and his voice is just sexy as fuck! Takes me right back to dark ass clubs, grinding all over her whilst singing the words. Pure madness…"
Mike Dunn Phreaky MF
K'Alexi: "Mike Dunn hit it dead centre with this. Funny, as it was like he was talking for all of us."
Kym Mazelle Taste My Love
K'Alexi: "This was like the follow up to my song Essence Of A Dream, and love the way we worked the music with that voice. Great job…"
Ragtyme feat. T.C. Roper Fix It Man (Vocal Mix)
K'Alexi: "Come on now he told her, chill baby, I got ya just open up and RELAX."
K Alexi Shelby All For Lee Sah [1989]
K'Alexi: "Another song that stood the test of time, and I must say it does sound smooth.
P.s. this is another song about an ex, Lisa. She NEVER liked this record BUT all other girls with the same name did."