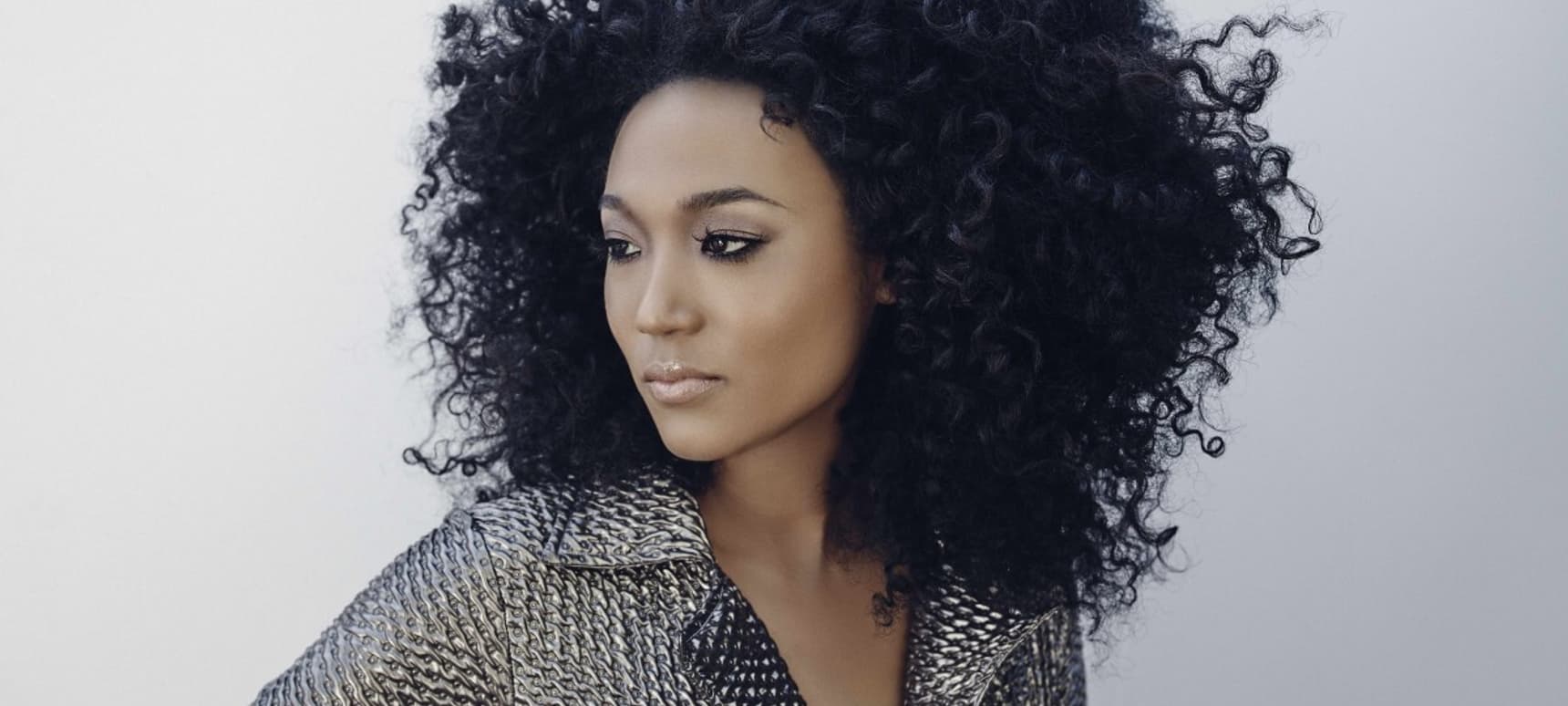 23.11.2015, Words by dummymag
The 10 best tracks that define funk, according to Judith Hill
Following the release of her Prince produced debut album 'Back In Time', LA based singer Judith Hill is funk's freshest new talent. Why? 'Cos she was born with it. On album track Turn Up she casually sings – been funky since I was born yeah – which is far from a lie. Born into a musical family, funk runs through Hill's bloodstream. She wrote her first song at four years old and it's no surprise – her mother was a classical pianist from Japan and her father, a funk bass master, played alongside the links of the genre's greats including Sly Stone, Chaka Khan, Rufus and many more.
Hill's career initially started in the shadows as a backing singer, with her first big break being a spot on Michael Jackson's blockbusting This Is It tour. Hill rehearsed with the megastar for months prior to the world tour, which was cancelled due to the shock death of Michael in June 2009. She performed Heal The World at his memorial service, capturing the hearts of many mourners. Hill then stepped out into the limelight to be a contestant on the US version of The Voice, but was eliminated early despite being in a strong position to make the finals. Building her strength and confidence as a singer, Hill let bygones be bygones and after citing Prince as her dream collaborator in an interview, he invited her to the infamous Paisley Park Studios in Minneapolis, taking the reins on production for her debut album 'Back In Time'. A dream come true for Hill, Prince describes the album as one of the fastest he's ever made – a testament to the pair's musical cohesion.
'Back In Time' was initially release to fans with a short download window in March 2015, accompanied with a note from Prince that read: "Sorry 2 bother U. Just wanted 2 send U this baby picture of Judith Hill with Her 1st piano. Loox like her parents, who r also musicians- had a plan. Well, that plan succeeded. This is Judith Hill's debut album BACK IN TIME. Please spend some time with this music and then share it with someone U love." The album was officially released on October 23rd by NPG Records and is a combination of jazz-flecked funk and boogie, with mood-lifting songs for both easy listening (Beautiful Life is the top tip here) and getting those party fires burning (listen to Wild Tonight, you won't sit still).
Following on from the release, Judith Hill takes us back to her funk roots with what she feels are a selection of the defining tracks of the genre – from the nasty slow funk grooves of Sly & The Family to Stone through to the chicken grease covered guitar sounds of Prince's track Controversy. Read the list below or listen to Judith's selections seamlessly via our playlist here.
01. Sly & The Family Stone Thank You For Talkin' To Me Africa
Judith Hill: "This song has the most hypnotic and nasty slow funk groove ever! It goes on for ages because they can't get out of it. When something is that funky, it can last for hours. Between the bass line and guitar parts, I shake my head in disbelief at just how good this is."
02. James Brown Ain't It Funky Now
Judith Hill: "That obnoxious horn line and the two guitars parts riding the beat are a match made in heaven. I love James because he doesn't need to sing anything when the groove hits that hard. All he has to say is ain't it funky now!"
03. George Clinton Atomic Dog
Judith Hill: "An electronic groove with some really catchy synth lines.This one was a game changer. It's a defining funk track because it captures the spirit of funk with a very memorable hook that everyone can sing, even if they don't really like funk music."
04. Sly & The Family Stone I Want To Take You Higher
Judith Hill: "This is a church revival song on steroids. It's like they were jamming for hours in a country back road juke joint and pressed record at the climactic moment. I feel pure bliss rockin' out to this song."
05. Funkadelic You and Your Folks, Me and My Folks
Judith Hill: "So much fun to sing!! These melodies go hard. But I also love how the chord changes in the verses lift the song into a soulful place and then drops back into the deep funk. What a perfect mix of funk and soul."
06. James Brown The Payback
Judith Hill: "One of my favourite guitar riffs of all time. This one breaks my neck because the groove drives me like a slave. A definite stank face is required when dancing to this track."
07. Prince Controversy
Judith Hill: "The bass and synth lines are so catchy. And there's nothing better than when Prince goes off on guitar and fills in the gaps. It's the perfect combination of space and chicken grease on guitars. I've been on stage when he performs this and it is a force of nature!!"
08. Ohio Players Love Rollercoaster
Judith Hill: "The song feels like it's on roller-skates on a breezy summer afternoon. I love how happy and light this song makes me feel. Also, these cold blooded guitar lines and melodies are one of a kind."
09. Stevie Wonder I Wish
Judith Hill: "I love when Stevie gets funky. His rhodes against the bass lines are iconic. He has the ability to create arc and classic soul melodies over a groove that is relentlessly funky. I admire him for that. He is a multi-dimensional artist who can capture so many elements in one song. Only Stevie can do it like this."
10. Rufus Tell Me Something Good
Judith Hill: "This one is just good and greasy. I love it when a female artist can capture the essence of funk and make it sassy! And who better than Chaka Khan? A timeless treasure that will never get old."
Judith Hill's debut album 'Back In Time' is out now on NPG Records (buy).